FHA Loans for Bad Credit: A Pathway to Affordable Homeownership
FHA Loans for Bad Credit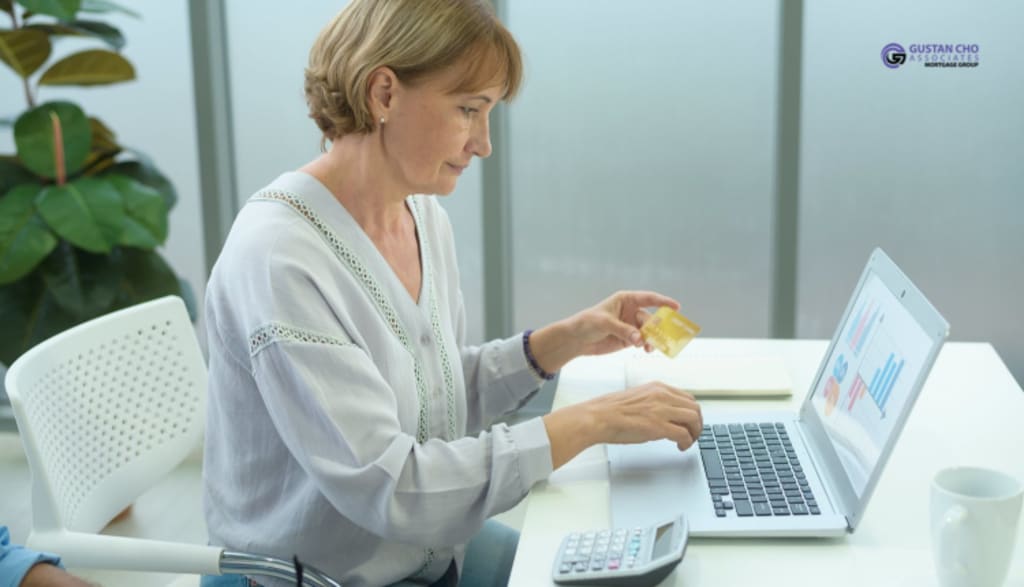 Introduction
The dream of homeownership may seem out of reach for those with poor credit. There is hope, nevertheless, owing to the Federal Housing Administration (FHA). FHA loans are made to assist applicants with less-than-perfect credit in realizing their dream of home ownership. In this guest post, we'll examine the benefits, credit requirements, and procedures for getting approved for FHA loans for bad credit. Let's start now!
Understanding FHA Loans
The 1934-founded Federal Housing Administration (FHA) is a government organization that is essential in increasing underprivileged populations' access to homeownership. FHA loans are available from certified lenders and are backed by the FHA, giving buyers with less-than-perfect credit a chance to buy a home. The flexibility of FHA loans for people with bad credit in terms of credit standards is a considerable benefit. FHA loans are more forgiving as compared to traditional lenders, who may have strict credit score requirements. The FHA has not established a minimum credit score criteria, but most lenders prefer borrowers with credit scores of 500 or higher. Borrowers with scores between 500 and 579 may still be eligible, but a larger down payment would be needed.
FHA 203k loans offer a lower required down payment than conventional loans, in addition to allowing poorer credit ratings. Homeownership is now more accessible to people with modest funds thanks to the FHA's low 3.5% down payment requirement for borrowers. It is crucial to remember that while FHA loans give those with poor credit chances, lenders could have additional restrictions of their own. To determine a borrower's creditworthiness, they will also look at other aspects like their income stability, employment history, and debt-to-income ratio.
Benefits of FHA Loans for Bad Credit
FHA loans offer several advantages for borrowers with bad credit:
Lower Credit Score Requirements
FHA loans are more forgiving, whereas conventional loans could need a higher credit score. Although there isn't a set minimum, a score of 500 or more is typically regarded as the beginning point.
Lower Down Payment
3.5% of the purchase price is the bare minimum down payment needed for FHA 203k loans. The cost of homeownership is lowered due to the lower down payment, especially for those with little savings.
Flexible Debt-to-Income Ratio
FHA loans take into account the borrower's debt-to-income ratio, which contrasts gross monthly income with monthly debt payments. A larger debt-to-income ratio is frequently permitted with FHA loans, accommodating borrowers with current debts.
Credit Requirements for FHA Loans
Although FHA loans are more flexible when it comes to credit scores, lenders may have their own additional requirements. Here are some key points to consider:
Minimum Credit Score
The majority of lenders prefer a credit score of 500 or greater, while the FHA does not specify a minimum credit score requirement. Borrowers with scores between 500 and 579 may still be eligible, although a larger down payment is probably required.
Credit History
Lenders will examine the borrower's credit history in order to detect trends of sound money management. Timely payments and recent positive credit activity might make up for prior credit difficulties.
Bankruptcy and Foreclosure
Compared to conventional loans, FHA loans have less stringent waiting periods after bankruptcy or foreclosure. Depending on the circumstances and the amount of time that has gone, borrowers who have suffered severe monetary setbacks can still be qualified for an FHA 203k loan.
Steps to Secure an FHA Loan with Bad Credit
Find an FHA-Approved Lender
Start by investigating and locating lenders who have been given the go-ahead to provide FHA loans. These lenders are accustomed to dealing with borrowers who want to get fha loans for bad credit.
Review Your Credit Report
The main credit bureaus should provide you with a copy of your credit report. Check it thoroughly for any mistakes or inconsistencies that can have a bad effect on your credit score. Contest any errors to get them fixed right away.
Improve Your Credit Score
Make a conscious effort to raise your credit score. Reduce credit card debt, pay bills on time, and refrain from requesting new credit. These measures have the potential to improve your credit score over time.
Gather Documentation
Gather the required paperwork, such as bank statements, tax records, and evidence of your income and employment history, for your loan application. To make the application procedure more efficient, arrange these documents.
Seek Pre-Approval
Get pre-approval by getting in touch with an FHA-approved lender. The lender will evaluate your creditworthiness, go over your financial records, and calculate the loan amount you are eligible for during this process.
Complete the Application and Underwriting Process
Complete the formal loan application after being pre-approved. The lender will carry out an underwriting procedure in which your financial information will be verified, and the risk of lending to you will be evaluated.
Secure Approval and Close the Loan
If your application is accepted, the loan closing process will begin. Go over the loan conditions, sign the applicable paperwork, and deliver any money needed for the down payment and closing charges.
Conclusion
FHA loans offer hope to those with poor credit who want to become house owners. FHA loans provide a practical route to affordable homeownership with their lower credit score criteria, flexible debt-to-income ratios, and decreased down payment possibilities. Borrowers with negative credit can gradually improve their credit by obtaining an FHA 203k loan and paying their mortgage payments on time. Regular payments and effective debt management are examples of good financial behavior that can eventually raise a person's credit score. This might make it possible to refinance into a conventional loan with better terms in the future and open doors to better financial opportunities. Take advantage of this chance to make your dreams of home ownership a reality!
About the Creator
Gustan Cho Associates, Inc. are mortgage brokers licensed in 48 states including Washington DC, Puerto Rico, and the U.S Virgin Islands (Not licensed in NY and MA).
Reader insights
Be the first to share your insights about this piece.
Add your insights