Fashions New It Girl, Miss Glam Boss 
Glam Boss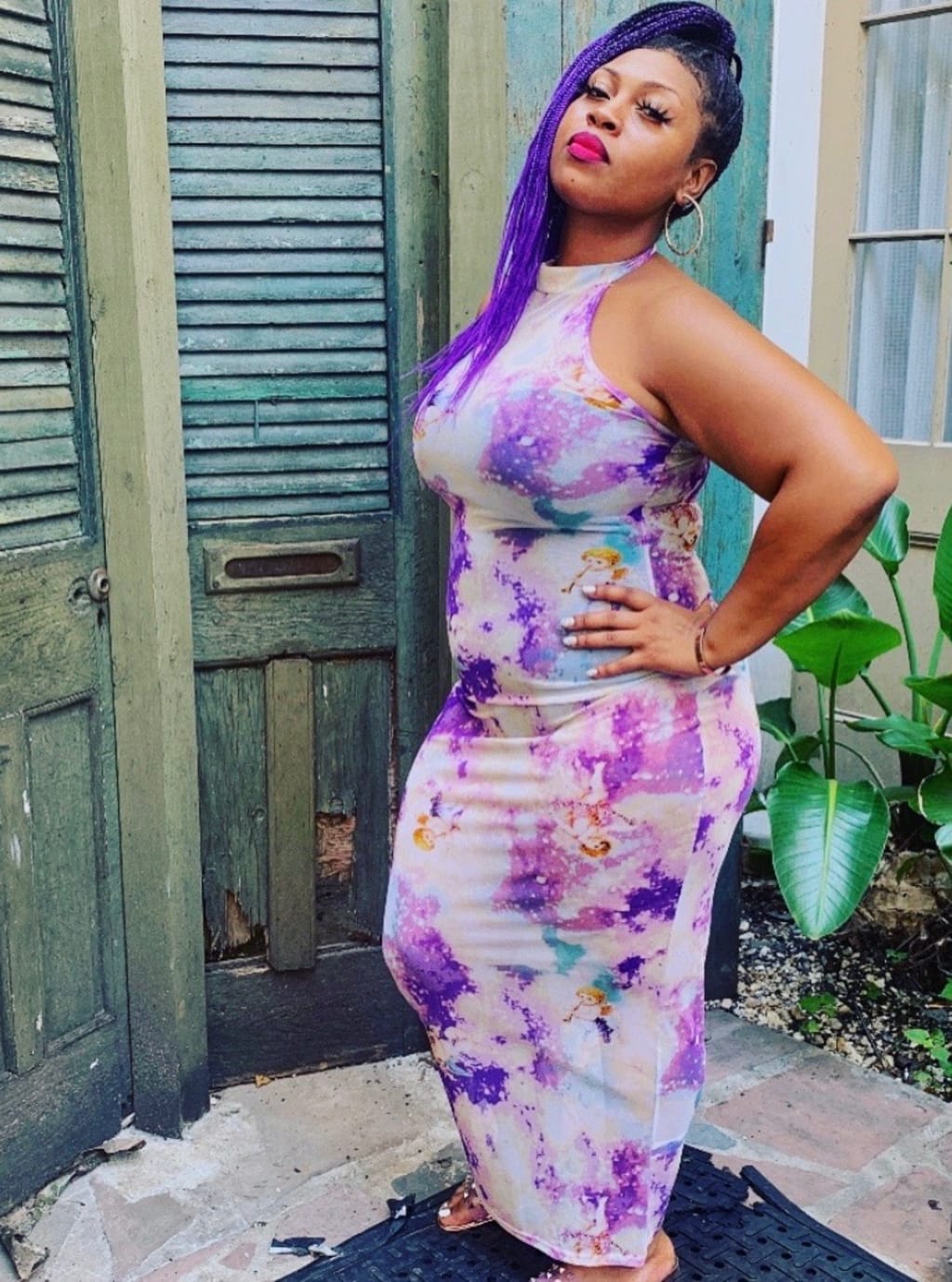 What's your name and where are you from? 
Miss Glam Boss was established in Atlanta, Georgia by Summer Sky, a born boss with a unique love for style, fashion, and taste of exclusivity. With over 15 years of working in the luxury retail industry, She has definitely learned the ropes. She holds weight with degrees in both Fashion Design/Fashion Marketing & Management, Assisted Celebrity Stylist and managed Luxury boutiques to big box retail. She's done it all. Summer knew it was time to put her knowledge and passion for fashion & personal styling to use. She decided to finally launch her own brand. Miss Glam Boss offers the most Exclusive Apparel & Accessories for occasions ranging from pool party to gala, supplying whatever you need to stand out and be the baddest chick in any and every room you enter. 
What makes you different as a person?
My unique personality & my boldness is what sets me apart from others. I'm very daring when it comes to my fashion sense. I like to make statements and turn heads. I do not like to wear what everyone else is wearing, literally the opposite. I set the trends. One way I love to stand out it my signature bright purple lipstick, that draws so many in. But this confidence was not something that came overnight, it took me over a decade of solitude to get my mind where it needed to be to become the person I am today. Miss Glam Boss 
What do you want to accomplish in life?
One of my greatest accomplishments will be to finally see the growth in my empire I'm building; Miss Glam Boss. I see myself as a global brand, I want to dress every girl in the world!! I have exactly what you need to make you feel like you are 100% that bitch. Period. Making others look and feel good about themselves is my passion. It can set the vibe for your whole day with the right mindset, wardrobe and lipstick selection your unstoppable. Show up and show out. 
Where do you see yourself in 5 years?
In five years I see myself traveling the world nonstop in my branded jet. Telling everyone about Miss Glam Boss and all of the services that I have to offer to make your life bosses up. I see myself teaching other girl bosses how to become their own entrepreneur and move away from the toxic 9-5 corporate world. I see myself being truly happy and financially independent, living the life I've always imagined with my family and those that want the best for me closest by. I taste freedom and I want to live my life on my terms! 
What do you bring to the entrepreneur world?
I bring my passion, dedication, and determination to my craft. I will not ever give up this is something I know I'm supposed to do no matter how many others are trying to do it now. I go to sleep working on my brand and can't wait to get up and start the day! My Dedication to be the first one with the newest drip or be the first to try something totally out for this world is rare. I understand what it takes to be an entrepreneur and I literally have kept myself around them these past few years and it's starting to rub off. 
What legacy do you want to leave behind?
My legacy will be known for women who wasn't afraid to be herself. She beat the odds and lived the life she wanted too! Her passion was her paycheck and she really turned her dreams to reality. I want to be know for breaking generational curses and making true generational wealth for my bloodline. I want to be remembered as the women who did it ALL! No matter what others are doing or saying about her, I will always be known for my realness, ambition, and style of course.