every three days
March 21 - 23, 2021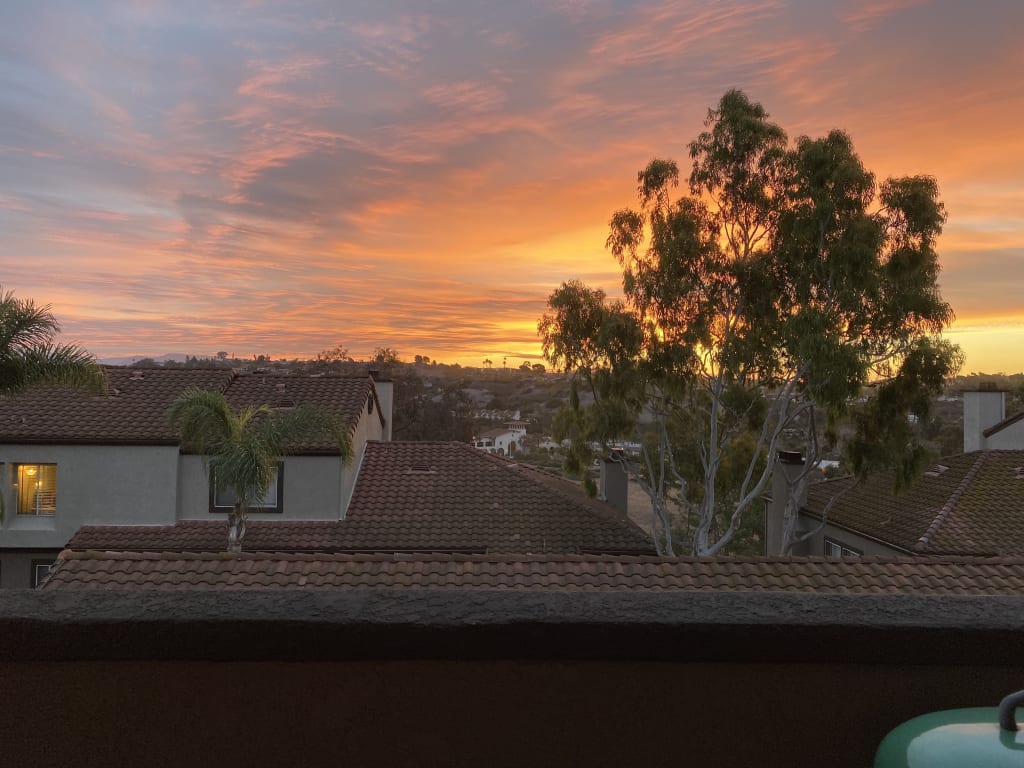 Sunday - March 21, 2021
Today my main goal was to relax and take it easy. Although puppy therapy is the best, and I mean THE BEST, sometimes it's a lot of work when I just don't have the energy to do anything. I've been a little overwhelmed lately with my emotions, my job, and my brain and getting to spend the day without a lot of that stress was the first sigh of relief that I have had in... a long time.
Leaving the house, was a moment that I haven't had in a long time. I guess now I am starting to realize that sometimes going and sitting even just on the bench outside or on the porch is important, even when it feels like the barrier between me and the outside world gets bigger when I feel like I get smaller.
I took it easy and started to try and forgive myself for the things that I haven't done and the feelings that I have about myself that I don't like. I wanted to try to recognize the things that I had done today and all through this very tough weekend. Emotions are still tough for me, and dealing with emotions of mine and the intense emotions of others has taken a bit of a toll on me. Getting to take a bit of it back, and spending time rejuvenating myself was worth the relief even if it was minor. I would also say a break is necessary soon, but I want to be on the right page with myself before I ruin my opportunity to actually enjoy my break that I give myself.
Monday - March 22, 2021
I finished my most stressful task at work today, but I feel like I am struggling to take a well needed breath. With my heart sometimes deciding to jump in my throat, I feel like I am under some sort of attack almost constantly. But at least Monday is done, and Tuesday should be better.
Today I had a bit of a breakthrough from this cloud that I've been under. I have a little more of an idea of what I want to do with myself and what makes me happy and I think there is a lot of hope in the things that I get to do. It's been awhile since I have felt like I am closer to being content with myself in the present then always just waiting for something to change so I can be happy. Even though I don't have the energy to be happy for that, I am hopeful and that will be enough for me.
Tuesday -March 23, 2021
Today was fine, cleaning and organizing at home and at work. There was quite a bit of movement and activity at work but it felt like nothing had happened in the span of the 10 hours I worked, which was odd. And even though my supervisor always sends the best and most comforting notes, I am always worried that I am not enough. I sit and think about so much when it comes to my job, where I just don't know who to turn to when it comes to making decisions. I love my job so much, I just worry. And with worry, I am not sure if it is me who is worrying or my brain telling me that I have to worry about the things that my brains deems to be bad. But on a side note, the fact that I can recognize the fact that these feelings are not always the feelings that I want to have and that they are influenced and filtered by my mental health gives me something to work towards.
I feel like a new path and a new journey is staring and I am looking for the door, window, or steps to take me in that way and I just don't want to lose hope, like I have done so much in the past.
Altogether, I am feeling so much and nothing at all these past months. With so much loss and so many difficulties there is a lot to handle and the fact that I am standing is a note to remember. Though so much pain from the loss of a loved person with the grieving process looking and feeling different for everyone. The stages of grief are evident too, blame and anger are consuming and it's hard to watch family go down those endless loops that you cannot stop.
Tomorrow we try again.
humanity
Describing myself would be too difficult to fit in a bio... so I guess that's why I write about my life.
Receive stories by Emmalee Edwards in

your feed