Ethics and why they are important
An enjoyable life experience "This story was originally published at https://medium.com/."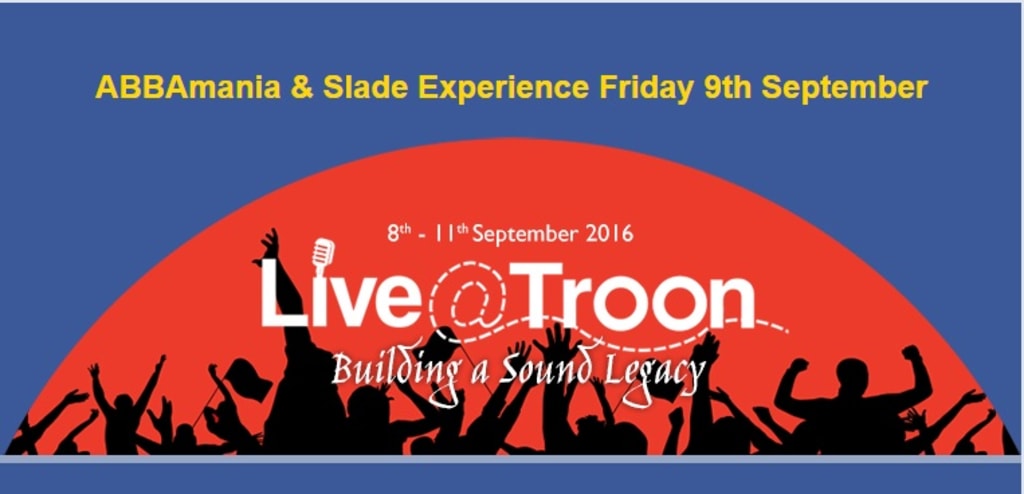 Live at Troon, Scotland
First role
In the last year of my apprenticeship the company I worked for failed to inform us that all 10 of us only needed to do the final year of the City & Guilds Technicians course to qualify for the 2nd year in the BSc Electronics degree course. This would have earned us Chartered Engineer status with the IEE the largest professional institute after IEEE in the USA.
US Patents
Patents are granted in the USA when they have not improved the internal design, have faced-off a number of legal actions about Stirling Engines. Used by NASA and in Medical products, since they are very quiet when running.
Japanese have produced Nano versions and these are used to repair and get broken hands and feet working again. Since the human nervous system can generate enough electricity to drive the Nano Stirling Engines.
Attached to the Military
When working on exercise support I lost two weeks of my life sleeping, but then got fit by following the Army PT Instructors' advice by running 5 miles and doing weights in the gym three times per day before breakfast, lunch, and dinner.
Other technical support people ended up with broken marriages since their companies failed to tell them they would be away for 7 to 8 weeks and not see their families. Most being young with young children and others on the way.
Overloaded Servers
Reducing specifications for Telephone Exchanges from 200+ to 20+ A4 pages and daily the servers would fall over since they were run at 130% to 150% of their rating.
The same thing happened in 1987 when the London Stock Exchange crashed. It took the team 2 months at 16 hours per day to install enough servers and network systems to handle the true amount of users and allow for a 30% growth safety margin.
Working for a smaller version of GE C
With 10 Engineering Sector Managers, they bought out 1 or 2 other small companies, kept the good products, and sold the remaining assets. At the start of the last month of a 6-month contract, I went around them and started my plan to find another contract and leave on the last working day. They turned up an hour before my leaving drinks started and complained to the agent. But signed-off the timesheet and National Power offered a higher rate and a longer contract.
National Power Contract
Team Leader of the Power Station Documentation Standardisation Project with 4 Technical Authors and 10 Administrators. Management Consultants tried to place trainee consultants on power station sites doing cabling work unsupervised. Power Stations in the UK are covered by laws that state all unqualified personnel must be supervised by a qualified Engineer and approved by the Station Manager.
All documentation in MS Word, Drawings in AutoCad, Diagrams in MS Visio, and Parts Lists in MS Excel. Helped the Procurement Manager work out a plan to obtain property deeds for all properties by application to the Privacy Council. Since National Power was privatized by the UK Government and never had any.
Lessons Learned
From my First Role, I know Continuous Professional Development(CPD) is the only way forward and not relying on anyone else.
US Patents have even been granted on the Human Genome, that's an insult to the rest of the World. It should be granted to the World Health Organisation(WHO) and other users paying a license fee to the WHO.
No supplier to the Military should put family lives on the line, that's the worst form of management. I was different since I had experienced the Military before in my teens and joined the Territorial Army(TA).
Overloaded Servers point to a form of mismanagement that runs a tight ship to maximize business profits. With zero respect for any workers.
A smaller version of GEC with the Management Team working as asset strippers and expanding the product range to maximize profits and their dividend income. Banks have gone further and made people homeless and suicidal.
National Power Contract is an example of how management consultants mislead the boards of organizations to disregard the law of the land and investment bankers do the same with their privatization advice! ignoring the need for property deeds.
humanity
About the author
Lived and worked throughout Western Europe and USA.
https://twitter.com/biznetworker1
https://www.facebook.com/eric.sutherland1/
https://www.linkedin.com/in/ericsutherland1/
https://www.upwork.com/freelancers/~01d4c4700669e0faca
Reader insights
Be the first to share your insights about this piece.
Add your insights