Enough
Why I Chose Me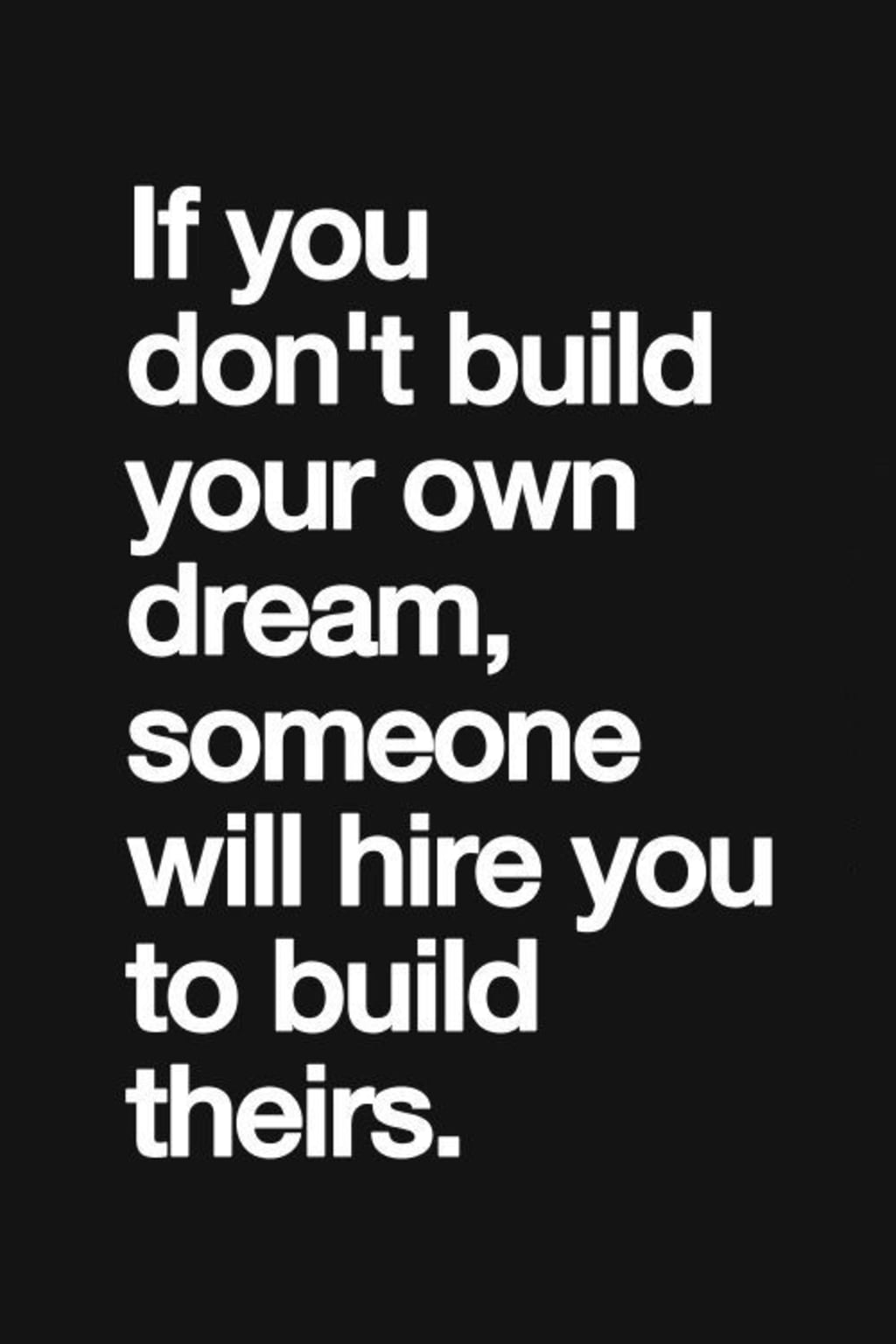 Build For Your Family
I was taught young to take pride in my work, work with integrity, and be dependable and reliable. I'm an 80s baby and this was even a course in high school. They called it a business class and taught me how to speak, how to dress, how to have a good work ethic; they taught me that this is how you build security and grow in a company. Unsure if it is a grand scheme, but they conditioned me to believe that was it—no options. I stepped into the world believing I had to work for a company.
I did just that! My first job was at the never duplicated Goldblatt's in 1996. I started and they closed down six months later. This should have been my first symbol that job security is extinct. A month later I landed a job at Walgreen's. This was a cool job to have at 17. I would work overtime and, to a kid, that was good money, until I turned 18 and requested for benefits. I had been working beyond full-time hours as a part-time employee for a year. I no longer qualified for medical benefits from my mom and worked hard enough to get my own. When I was denied the benefits, I quit.
I went on to train as a C.N.A and worked as a home-care provider for five years. I must say, that was the most fulfilling work I have ever done. I took great pride in caring for my patients. This was the only workspace I can say I appreciated growing in. Life's journey is so interesting; a lot of the lessons I learned while caring for my elderly patients have come full circle 15 years later.
Unfortunately, my asthma became overwhelming and I moved on to become a Medical Assistant. This is great! I thought, I have the opportunity to care for people in a more structured and learning environment at a hospital. The doctor I worked for is an amazing doctor and it stopped there. She would leave the clinic for hair appointments, not complete patient paperwork, come in clinic late for workout sessions, and family drama. Sometimes patients were ballistic. I was the front desk lady you would see getting cursed out at the doctor's office. Then came the nepotism with her niece, working with me for three years, leaving early, going on lunch dates. She would even leave and go shopping! I couldn't get to my own doctor appointments due to the lack of staff. Since I was the only acting staff, I would get tasks that were sometimes the doctor's to complete. This was my boss for ten years! My last straw was when I didn't get my paycheck, but her niece that called off all week did.
I felt so relieved when I left that job. For the ten years I worked there, I only received one raise. When I finally got to the doctor to care for myself, they discovered I was filled with tumors and fibroids that had been causing me a great deal of pain. I had to have surgery. I felt like an idiot. How? Why was I not taking care of myself? Never again!
After that, I said the next company I work for will value me. I went into my job interviews confident and determined about my worth. I landed what appeared to be exactly what I was looking for; a company with a team that works together and values one another. Ahhhh...No! It wasn't that.
I was originally contracted to transfer files. This was a four month project. They then asked me to join the team, and I was happy to. The more I got to know the staff, the more negative people became. I really didn't get it because I had been talking to them for four months and they did a 360 degree turn.
Before I knew it, the facility was a revolving door. Three months in, people were quitting left and right. I didn't see any problems with the company or my co-workers, but I heard a lot. Staff would discuss how unhappy they were—it was primarily with the boss and management. Now, for the four months I was contracted, I worked directly with management and they were great. I couldn't understand why they were so disliked.
My second year with the company, the revolving door just wouldn't stop spinning. It was so bad, a girl said she was going to lunch and never came back. I didn't live far so I would fill in a lot for short-staffed days. Being the team player that I am, it wasn't a big deal to me. I was preparing to go on vacation in October and my manager told me he was leaving and would not be there upon my return. You know when you get that gut feeling that tells you something is wrong?
When I returned from my vacation, I was given a new role. Instead of hiring a new manager, my boss decided he would manage as medical director. My new role was his office assistant. I soon came to realize I never worked directly with him before. He was a biased, racist, ungrateful, disrespectful person. I now had clinic responsibilities and his personal business with no raise. I was picking up his daughter from school, establishing his home cable service, placing moving signs on trees for his home move in addition to my office work. His presence was vastly sucking the life out of me. The clinic coordinator went on maternity leave and, with no training, I was expected to complete her tasks as well. A lot of her tasks required his approval. Now I was stressing to get him to do the basics like pay bills and payroll. He would be so rude and belittling, I really didn't know what to do. He would say things like he didn't like the way someone looked and didn't feel they should be fully compensated. When I asked the clinic coordinator how to handle him, she stated "he breaks people sometimes and that's how he is." I immediately felt horrible. The person telling me this is the epitome of the employer I was taught to be. I have a great deal of respect for her. I was so stressed out with just working with this man, I didn't know what to do.
I then suffered a spinal tear that changed everything. My boss treated me so crappy as I continued to come to work in pain. Due to my schedule, I couldn't get to an MRI for two weeks. When I got inside the MRI, I cried FOR 45 MINUTES. I cried about being sick again. I cried that I somehow had this job that was treating me like a circus animal. When my 7:45 MRI was over, I went in to work and I decided this was it! I submitted my letter of resignation, effective immediately, and walked out.
Catch me in the rear view!
The prior year, the opportunity to start my own travel service presented itself. I thought it would be great for a supplemental income to create more money for my daughter's college education. I am so happy I saw the the value in that opportunity. This opportunity made a great building block to work for myself.