Effective Online Courses for Employee Training
eLearning offers many benefits for employees and employers alike. By facilitating learning and development over the Internet, many traditional barriers such as cost and access are removed, and numerous advantages are gained.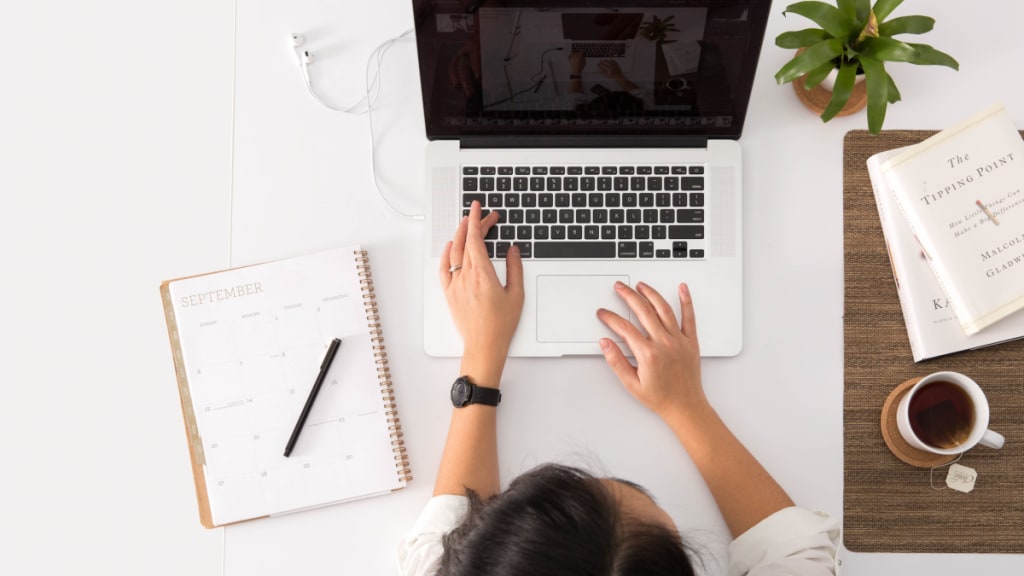 eLearning offers many benefits for employees and employers alike. By facilitating learning and development over the Internet, many traditional barriers such as cost and access are removed, and numerous advantages are gained.
A 2020 study conducted by Global Market Insights predicted that the eLearning market will exceed USD 375 billion by 2026. While the global coronavirus (COVID-19) pandemic has rapidly accelerated the market value in the past year alone, emerging technologies and trends such as mobile learning, microlearning, and augmented reality have helped drive adoption of online learning in recent years.
With eLearning becoming commonplace in today's academic and corporate settings, organizations are finding great success with online training delivery compared to traditional in-person, brick-and-mortar classroom-based training. Let's explore some of the most common advantages recognized by organizations that have implemented online training:
Lower cost to implement training: Cosmetics company NAOS implemented online training throughout their organization, when the pandemic forced them to abandon in-person training. Not only did they find pedagogically-sound ways to design eLearning courses to capture the spirit of their previous live training, but they were able to reduce their training costs to one-quarter of their previous training budget. They were able to train their global team without incurring any costs for international business trips and are now rolling out online training programs throughout their company. By using a blended approach of scheduled, synchronous training sessions and asynchronous independent studies (all virtual!), NAOS employees are able to complete their training whenever and wherever it works best for them.
More effective training: Telecommunications company ALLO found success when their new training department launched online courses! Their completion rates soared when their learners quickly realized the value of interactive, personalized training, even in a virtual setting. By using clickable interactions, engaging dialogue simulations, and by interspersing quizzes and knowledge checks throughout the programs, ALLO maintained their employees' attention and benefitted from a workforce that was better prepared to meet their customers' needs than they had been after going through previous training programs. High engagement correlates to high retention, which means improved performance on the job where it really matters.
Fewer accidents following compliance training: Multi-level marketing company, Forever Direct, updated their outdated physical training materials with online training which helped reduce accidents by 50%! The high cost and slow turnaround of updating physical materials meant their previous training program lacked pictures and interactions and were often inconsistent and inaccurate. These issues negatively impacted employees' safety, whether in the warehouse or on the road. By implementing eLearning, the company was able to quickly and efficiently update their training, add necessary images and interactions to simulate on-the-job experiences, and better ensure their employees' safety and health.
What You Need to Create Effective Courses
Creating online courses does not need to be a complicated process. Here's an overview of what you'll need to start this in your organization:
People: It's often said that an organization's most important asset is its people. Here are a few of the key players you'll want involved in your online training initiative:
Instructional designers: According to the Association for Talent Development, instructional design is, "The creation of learning experiences and materials in a manner that results in the acquisition and application of knowledge and skills." In short, the instructional designer is the professional responsible for carrying out this work. Their responsibilities range from writing learning objectives to creating learning experiences that realize these objectives and evaluating the effectiveness of educational programs.
SMEs: This acronym, short for Subject Matter Experts, refers to the professionals who have expertise in any particular body of knowledge. Instructional designers consult with SMEs to obtain the information needed to create a course.
Knowledge: Education is the transfer of knowledge, and online education is no different from traditional classroom-based learning in this regard!
SME interviews and resource sharing: The relationship between the instructional designer and the SMEs requires close collaboration; the instructional designer is the expert in constructing the learning experience, but must rely on the SME to provide the information and context in order to design a relevant and meaningful learning experience. Instructional designers can obtain needed information through interviews, or by gleaning content from source documents provided by the SME, such as manuals, books, and training assets that have been used previously.
Content curation: Engaging training programs make use of different types of assets, ranging from eLearning, to videos, to podcasts, and more. When content already exists on your topic, whether it can be found inside your organization or externally, save time and money by curating a "playlist" of content for your learners to peruse rather than creating new content from scratch.
Tools: As with any project, the creation of an online training program requires a few specific tools.
LMS: A learning management system, or LMS, is where the content is housed. Beyond simply storing the content, the LMS plays a critical role in automating several time-consuming administrative functions. An LMS can handle course registrations and assignments, and keep records and create reports showing data such as learner completions. The LMS is a valuable tool for tracking learners' progress, as well as hosting content.
Authoring tool: The authoring tool is the software the instructional designer uses to create the online course. Today's tools are often described as rapid authoring tools, meaning they are ready to use with no knowledge of coding required! To create a course, simply import your PowerPoint presentation, build from scratch, or make use of pre-built templates, then choose from a number of pre-built interactions such as click to reveal, hover, and drag-and-drop. Quizzing features are also included, allowing designers to assess learners' performance and knowledge as quickly and as easily as they created the content of the course.
What's Next
With so many advantages, the ever-growing popularity of eLearning and online training come as no surprise. Help your organization reduce costs, create and deliver more effective training, and scale according to your company's growth and globalization by creating online training that meets the needs of your employees and your organization alike. As demonstrated by the case studies linked above, many businesses are finding great success in replacing their outdated, inefficient, and expensive training programs with innovative new online programs that can be much easier and quicker to both build and maintain.
With many organizations feeling forced to pivot to entirely online operations in light of the pandemic, there has been much discussion around what the "new normal" will look like in the months and years to come. However, eLearning is undoubtedly here to stay, due to the numerous benefits realized by learners and by organizations alike, once they begin this journey. By converting to online training, organizations have not only stabilized during tumultuous times, but have also been able to thrive by supporting growing numbers of remote workers. By eliminating previous barriers, such as the high cost of in-person training, training departments are now able to consistently offer both synchronous and asynchronous offerings, content using multiple modalities and media, and even create online simulations of on-the-job experiences, allowing learners to practice in a safe online setting before interacting with customers.
advice
Helen is an editor and content strategist with iSpring. Her passion is using technology to deliver learning that is personalized and engaging for each user.