Driving Traffic and Building Relationships for List Marketing Success
Driving Traffic to Build Youir List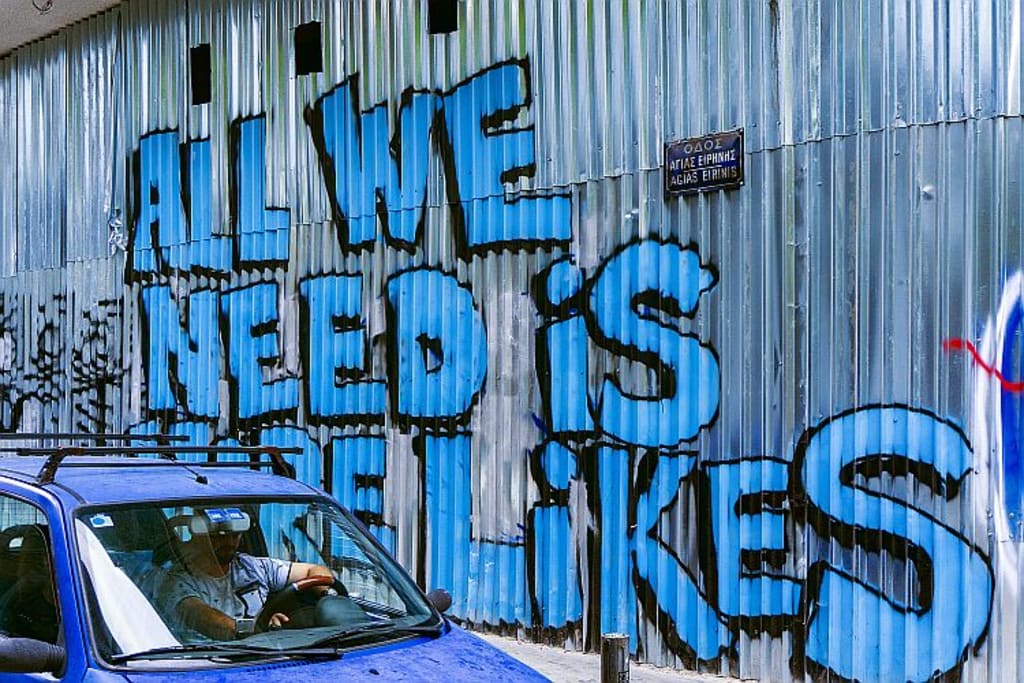 Photo from UnSplash.com
The money is in the list, but it's so important and it's so true. No matter what you do and how many passive income streams you set up, make sure you're building a list along the way.
Many people think that all they have to do is put the pages up and that others will magically find those pages , you have to setup your opt in form ready to go, and your freebie ready to give away, it's time to think about driving traffic to build your list
Unfortunately, there is a lot of activity and noise on the Internet. You're going to need to use some elbow grease to get people to see your opt-in form. Once they do, they should be excited to opt onto your list. But you have to pay attention to how to get traffic in the first place.
Many of the methods you'll use to build your list are also part of what you did to start to build your brand. You'll use social media, such as Facebook, Twitter, Pinterest, LinkedIn, or whatever is most relevant to your niche. Social media is one of the best ways to network and get to know other marketers and the members of your niche.
You should be active on social media every day. Check in and comment on groups, posts, pages, and wherever it is that your niche tends to hang out on social media sites. You can create your own relevant Facebook page, drive ads to it, mention your freebie, and really get the word out while building your brand.
You don't want to spam social media sites, but as long as you're also interacting and sharing great information and letting people get to know you, then most people will not get upset if you are giving something away for free and link to a squeeze page.
There are also the tried-and-true traffic methods, such as article marketing. There are probably plenty of niche magazines, e-zines, article directories, websites, and blogs out there where you can submit your content, author's resource box included, to drive traffic back to your squeeze page. Really talk up that freebie offer — it can certainly help to study copywriting so the power of language can further persuade your prospects.
Probably the fastest way to grow your list is to invest in paid ads. Luckily, paid ads don't have to be that expensive these days. The tried-and-true is Google Adwords. But many people prefer Facebook ads these days. They are much more targeted and can be especially effective if you first direct people to your Facebook page.
Interact and build the relationship from your page, while intermittently linking to your squeeze page and really talking up your freebie offer. You can use a similar method by creating your own Facebook group.
Be Yourself and Build Relationships
No matter which method you use to drive traffic, be yourself, build your brand, and build relationships. Go in with a solid strategy. You want as many people to see your squeeze page as possible. You also want to develop relationships and become known so there is less resistance to signing up for your list and eventually buying products from you.
I definitely recommend you use a varied approach to driving traffic and building your list. You want traffic to come in from all angles. You want traffic to come in whether you're actively driving it or not. Setting up these list-building funnels and enticing people to sign up is the name of the game.
There Are Many Ways to Build a List
I want to mention that giving a freebie away and driving traffic to an opt-in form is certainly not the only way to build a list. You can also sell products and add the buyers of that product to your list. So that way everyone who buys automatically gets added to your list.
That's why so many people give 100% commission to affiliates when they sell a product — those affiliates send traffic and they get all of the sale proceeds, but you get the buyer's name on your list. You can then build relationships and market to those people. It's a no-sweat and highly successful list building technique.
There are so many ways to build your list, so this is just the start of it. Keep an open mind and make sure that you spent some time building your list every single day. This is something you have to plan for and be really diligent about. It seems slow and steady at first, but then it can really snowball.
And of course, traffic is just one component — building a relationship is also very important.
Building a Great Relationship with Your List
Building a great relationship with the people on your list is one of the most important things you can do. You should do this from the very start. In fact, you should include your name and possibly even your picture right on your squeeze page and blog. This helps people get to know you — they'll know instantly that there is a real person on the other end of this.
A lot of the time, activities on the Internet can seem so impersonal. The fact that you are personal from the start can be very intriguing and exciting for people. They crave that human connection. They want to know that there's a real person who's going to help them.
You'll also want to be yourself in the freebie you give away. Let people get to know you and your style of teaching. Remember what sets you apart from everyone else out there. Present that from the way you write, to the way you post in your blog, to the way you write your squeeze page, to your activities on social media, to the emails you send out.
You should make sure that the first email that gets delivered after people sign up for your email list is very personal and helps them get to know you. This is an automated email you'll set up in your autoresponder account.
You have to get these people on your side. There are so many other lists out there and so many distractions. Why should they pay attention to you? Even after you've gotten them to sign up for your freebie it doesn't mean they're going to stick around. But if you really think about that relationship building aspect from the start, they'll be a lot more likely to do so.
How to Write Great Emails That Build Relationships and Make Sales
Part of the reason for building a list is that you get to make connections with people in your niche. But you also want to make sales. That's why you need to be really personable and figure out what it is that the people of your niche need and want.
One of the first things you should do is create a customer avatar. What do you know about the people you're targeting?
It may not be the entire niche, but rather a subset of the niche. For example, maybe it's not Internet marketing as a whole, but baby boomers who want to make a living from home. Figure out what it is for you.
After you've figured out exactly who your target market is, very specifically, figure out who they are, where they live, what they want, and even what they look like. Create sort of a sketch of this customer avatar.
When you write emails, write to this one person. Be yourself and address who they are and what they want. Use your personality — that's going to come across in your emails and it really makes a difference.
Not all of your emails will be relationship building, of course. You're a marketer and you want to make sales. Since you want to sell to your list, it's important to, again, think about what it is they need and want.
What you sell is a reflection of you. You know that your products will be very high quality, but you will probably also promote products as an affiliate. Make sure everything you promote is in line with your values, you've reviewed it or know the person who created it, and you really think it will help the people on your list.
That's the difference — don't sell just to sell. Sell because you know the product that you're promoting will help people. You'll make a lot more money if you put value first.
It's up to you what you promote and how often you email. This is your list — play around with it. Some people mail out offers every day, even multiple times on some days. Others infrequently mail offers. Set the tone for what people should expect from you and what they'll respond to.
Always be ready to listen and interact with the people on your list. You'll get a lot more out of it, and so will they.
Leveraging the Lists of Others
We'll talk a lot about leveraging the assets of others to help you succeed more quickly. For now, consider how to leverage the lists of others. This can help you build your list more quickly.
What does it mean to leverage a list? It's about realizing there are already targeted lists out there. Other marketers have done the work. Now, you can funnel some of that your way.
You can leverage others' lists by collaborating with them — in a joint venture, for instance. Maybe you can co-create a fantastic product that gets mailed to both of your lists. Or maybe you create the product and they bring the list. There are so many different possibilities, especially when you've taken time to network and establish yourself among the already successful marketers in your niche.
One technique that many marketers have successfully used is including your product on other people's download pages. You give a high quality product to another marketer, no strings attached. They give it away to their customers on their download pages for their own products.
All the customers have to do to access this free gift is enter their name and email address into your opt in form. This is a great bonus for the product owner to give (boosting his or her own offer) and their customers will absolutely love it. You get targeted, buying names on an email list as a result.
You can also leverage the reach and lists of others by writing guest blog posts. Many bloggers and marketers out there accept guest posts. You can write a great, helpful post that is really relevant to what is going on right now in your niche. Ideally, lots of people will comment on the post you've written, and you get to include an author's resource box so they can check out your freebie and sign up for your list.
Do your best to become better known and to network with people that matter. Network with established marketers with lists and who've already established themselves. Focus on the needs of the people in your niche and in putting the pieces of the puzzle together.
List marketing can give you the keys to the kingdom… and driving traffic and building relationships can help you get to where you want to go much more quickly.
industry
About the author
Estalontech is an Indie publisher with over 400 Book titles on Amazon KDP.Being a Publisher , it is normal for us to co author some of our publications with brainstorm on interesting contents which we will like to share on this paltform
Reader insights
Be the first to share your insights about this piece.
Add your insights