Digital Trends Shaping the insurance industry
Trends in the Insurance industry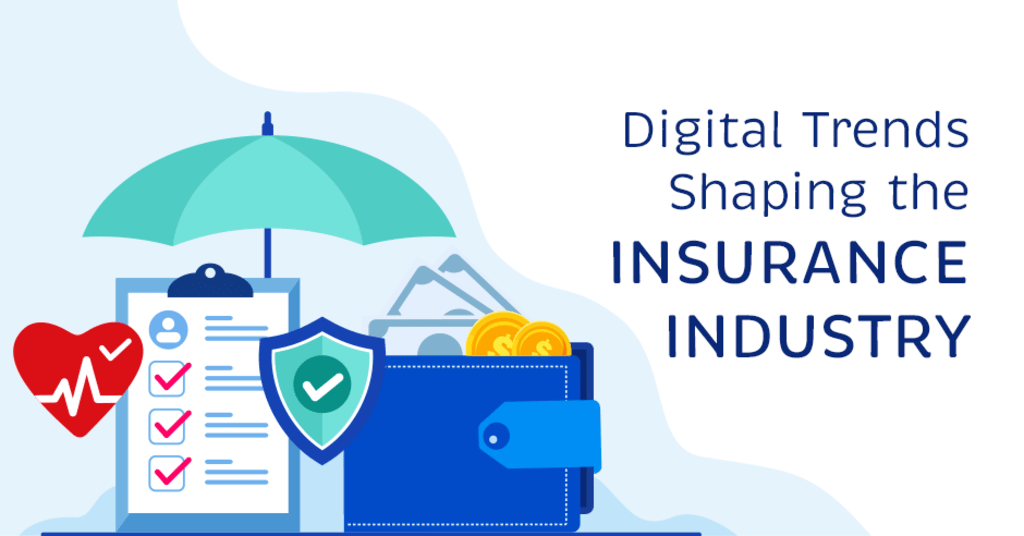 Digital trends have changed the way we carry out business impacting in the process the lives of numerous individuals. It has affected the industry in more ways than one .With everything going digital, insurance is no exception. Digitization has impacted the insurance industry in a significant manner providing great opportunity to enhance sales and profitability. It not only changed the way the insurance industry operates but has also improved the overall efficiency.
Trends affecting the change comprise of:
Predictive analytics
Making use of various statistical techniques, predictive analytics helps forecast various future events coupled with trends in human behaviour. Based both on past data and present trends, predictive analytics makes use of machine learning algorithms to determine the future. Owing to its efficiency, many organisations are adopting these techniques to make future predictions.
The insurance industry has been affected in a big way by the use of predictive analytics. With the help of this tool, consumer behaviour can be sketched making use of past data. Predicting consumer behaviour can affect the profits or losses incurred in a significant manner. Predictive analytics also helps streamline various activities in an organisation such as identification of risk, pricing methodologies, risk cancellation etc. Thus predictive analytics has impacted the insurance sector to reduce risk, optimize returns, and thus enhance the overall efficiency of the organisation.
Internet of Things (IoT)
Internet of Things (IoT) is the digitally connected network of devices that allow communication and control. In the realm of digital technology, IoT is going to occupy a significant space in the near future. It is expected to form the core of various initiatives planned by insurance companies.
Using IoT health insurers can obtain data in real time regarding a person's health thus creating various opportunities. Insurers can set customized prices for various policies and it also enables using data to affect the lives of customers. Increasing number of customers are coming out with their private information to save money on their policies thanks to the emergence of IoT.
Automobile insurance companies have also benefitted with the use of IoT offering better prices and rewards on various policies. With the use of data from various IoT devices, insurers can better determine rates and reduce risk.
Big Data
The emergence of Big Data has resulted in a revolution in risk evaluation. Underwriters now have better access to information while deciding on whom to insure. Through the power of various algorithms, various trends and patterns are being detected.
Chat bots
Chatbots are AI programs that provide automated responses to various questions posed by the customers. This enables the insurance policy holders to get answers to their queries round the clock and with minimal human intervention. Latest technology enabled AI chatbots also help insurance companies maximize their resources in an innovative manner. With the help of machine learning and AI, chatbots provide services seamlessly thus saving on time and money.
Artificial Intelligence
Consumers are on the look out for personalized services in a domain as vital as insurance. Artificial Intelligence while reducing the requirement of human resources, offers customized services to its clients. Insurance com panies have begun using AI in more ways than one.
AI provides unique experiences catering to the requirement of customers. With AI in place insurers are able to hasten turnaround cycles for various claims while drastically changing the process of underwriting. Artificial Intelligence helps insurers to access data faster while reducing the human involvement leading to accurate reporting within shorter time.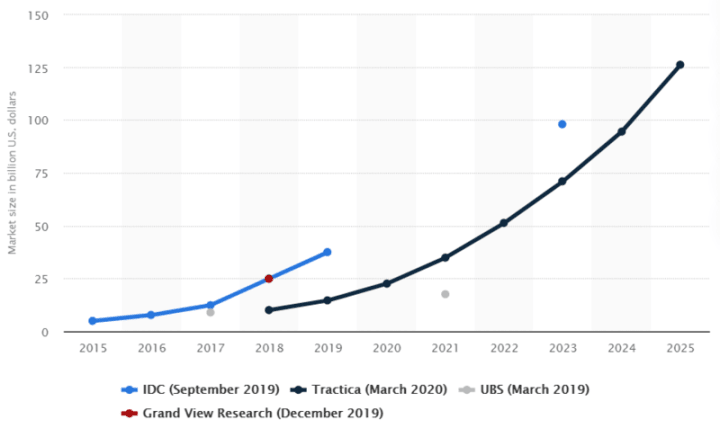 Online purchases
Statistics show significant number of customers moving away from traditional shopping to online purchases. Insurance companies are also following this trend while incorporating various strategies. They are providing free online quotes doing away with the hassles of working with agents and are also offering lower premiums. While providing various types of insurance products online, they are striving to make the entire process easier and convenient. Products such as business bonds and surety bonds are also available online which can be bought instantly without the need for a rigorous credit appraisal.
Machine learning
Machine learning enables building machines which process data with minimal supervision. Making use of cloud technology, machine learning algorithms helps in efficient decision making improving on accuracy and speed. Machine learning not only improves claims processing with increased automation but can also help in risk assessment and policy administration. It helps to increase the overall efficiency of the insurance industry.
On demand insurance
On-demand insurance empowers customers to insure things independent of time and place through the help of smart phones by mobile app developers. Though new, it has seen a spike in demand with various startups offering these services. Thanks to it being simple and relevant, this service offers great personalization.
Conclusion
Being among the thriving industries insurance sector is expected to grow significantly in the coming years. The success of this industry however will depend on digitization making it increasingly user-friendly. Thus incorporation of new technologies into the insurance sector is expected to bring about significant changes in the near future.