Digital Marketing Scams
SEO Scams are a growing business.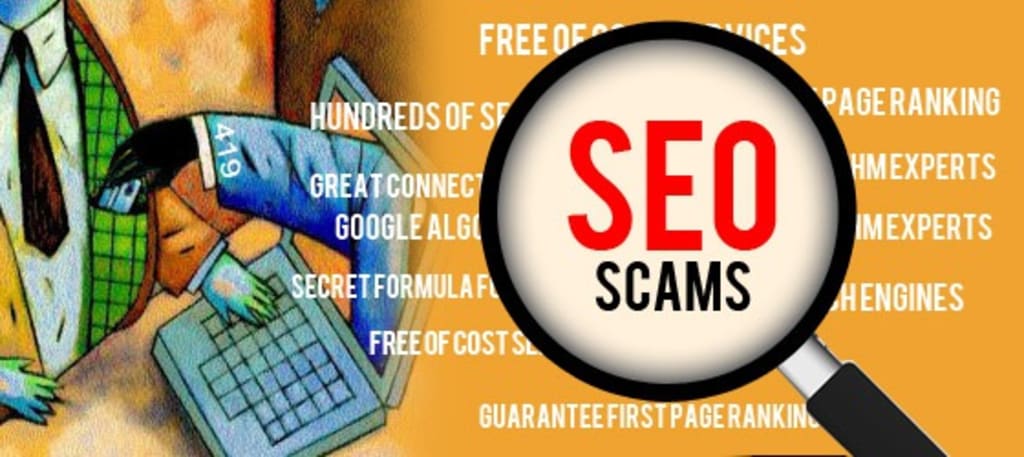 As you all know that internet marketing is a very competitive domain and many digital marketing or affiliate marketing scams have penetrated the market. There are several digital marketing scams out there that can get you money right away. Although there are a lot of digital marketing or affiliate marketing scams on the internet, you should note that not all are fake. The trick is knowing which ones to avoid.
You need not be an expert to distinguish between the good from the bad, and therefore it is important to do a bit of research before engaging yourself in any business opportunity. So without further ado, here are the top five digital marketing scams found in today's world. Startups Do Not Need Huge Investments For Site Creation.
Investing in Digital Marketing
If you want to be successful in online marketing, you need to invest some time and money in the right digital marketing agency to help you launch your business. However, depending on your brand's size, there are other web-based website building agencies recommended for you too. If you are a small brand with no reputation, you should consider signing up with agencies that offer marketing solutions at very affordable rates. In fact, if you want to achieve more visibility and higher conversions, you should get a team of professionals to promote your brand. These agencies offer affordable solutions, but they won't mislead you and give bad advice.
Content Scams
Content scams are so-called because of the fact that some digital marketing agencies give you special training content that is not meant for other business owners. They claim to have the answer to your marketing problems. If you believe them, you will surely spend thousands of dollars in their training packages, only to find out that they were just trying to sell you their services. Such training content is often targeted towards small businesses and newer digital brands.
Another popular myth about such agencies is that they can automatically get your website on the first page of search results. SEO is the process of optimizing your web pages for better search engine rankings. If you want your site to appear on top, you should hire an SEO expert to do the work. These agencies may offer affordable SEO services, but you will need to make sure that the person you hire has SEO experience and the right knowledge about search engine optimization.
A big question that most people ask about SEO is whether they should go for traditional SEO or modern SEO. The truth is that both SEO techniques have their own advantages and disadvantages. If you have the budget, hiring a full-time SEO expert will be the best solution. On the other hand, if you don't have that kind of money to spend, you should try hiring digital agencies that specialize in SEO solutions and who have affordable SEO packages.
Common Myths
One of the biggest myths about digital marketing is that the best solution is to hire a SEO expert to promote your brand on the Internet. This is a very big mistake, as a lot of people are not aware of the concept of SEO and cannot manage their websites properly. Such people will only use social media platforms and other online advertising tools to promote your brand and will neglect the importance of Search Engine Optimization. In fact, it is not recommended to hire a professional SEO in order to get your brand on top. Most SEO experts are expensive and don't have the time to manage your website properly.
An important point you should always remember is that when you are looking for an SEO agency, make sure that it does not have a red flag on its website. You should check the portfolio of a digital marketing company before you hire it. You should also compare between various companies before you finalize your deal. A digital marketing company that has a portfolio of high quality digital marketing services is a company that you can put your trust on.
SEO secrets every business should know
1 – Stop overthinking it.
2 – Keep content fresh.
3 – Prioritize usability.
4 – Build relationships, not links.
5 – Prioritize the long-tail.
6 – Use the right keywords in the right places.
7 – Replace keyword research with customer research.
8 – Don't ignore the small details.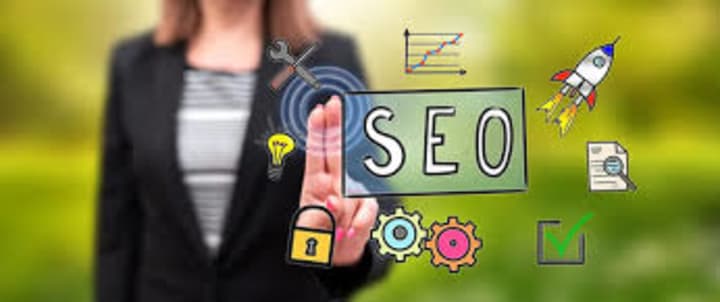 SEO - Search Engine Optimsiation
As SEO becomes more popular, it is inevitable that many individuals will begin to show up offering promises they possess that they can provide for your online business in order to scam others. If you plan on employing an SEO service; therefore, the more knowledge that you have about SEO scams the better off you are going to be. Just make sure that you know enough about these online scams to know whether or not they are real or a complete waste of time and money. Let us take a look at some SEO scam statistics for your information.
Overall, there are over one hundred different SEO scams that are currently available for anyone to choose from. Some SEO services promise instant guarantees of guaranteed rankings with very little or no effort on the part of the customer. Other SEO services promise to guarantee top rankings and traffic overnight. These types of SEO scams are usually only for those who have little to no Internet marketing experience and are willing to spend a few hundred dollars on an SEO company. These types of SEO scams are becoming more common with each passing day.
One of the biggest problems with SEO is that the entire concept is completely unrealistic. Anyone with even just a basic knowledge of search engines and marketing knows that search engines cannot and will not instantly give ranking to websites simply based on how much advertising they have spent. In fact, the ranking is completely dependent upon several factors which include, keyword relevancy, website design, and fresh content. This last factor is perhaps the most important aspect of SEO and is what allows a website to maintain a high ranking over time.
Unfortunately, SEO companies often take advantage of this point and tell their customers that they need to purchase advertising in order to achieve a top ranking. This is a lie and is an attempt at getting as much money from their customers as possible. Those who fall victim to these types of SEO scams are often misled into purchasing an SEO package that includes PPC and marketing services. Unfortunately, they do not realize that this is basically a scam and that their company cannot achieve anything worthwhile from these types of services.
It is important to avoid SEO scams completely. One way to do so is to never purchase any SEO packages if they require you to make a purchase upfront or promise to provide a certain amount of PPC or marketing services. Additionally, you should always make sure that the SEO company you are dealing with is a legitimate company that is licensed to provide SEO services. In addition to ensuring that the SEO Company you are dealing with is legitimate, it is also important to ensure that you avoid companies that charge their customers up front for guarantees of guaranteed rankings and increased traffic. If an SEO company makes such claims, then you may want to think twice about the advice they are giving you regarding SEO and Internet marketing.
When it comes down to it, there is no real problem associated with SEO scams. The only real problem that exists is the tactic used by the scammers in order to gain more customers. However, in order to prevent a business owner from becoming a victim of this type of digital marketing scheme, it is important to make sure that any package offered is affordable and offers some type of guarantee. If not, then avoiding an SEO scam should be your main concern and priority.
advice
About the author
I am the owner and operator of the Tech Business News in Australia.
I have been working in the technology industry for the past 25 years as a network and server engineer.
Contated for many well know entities such as IBM and Google Australia.
Reader insights
Be the first to share your insights about this piece.
Add your insights