Designing And Styling: The Heartbeat/Core Of Innovation In The Decor Industry
Wedding decor isn't limited to setting up a stage, mandap, and a floral backdrop. With an emergence of a pool of limitless options to explore in the décor sector, tent decorators started hiring designers to get a hang of the upcoming trends and decorations for weddings.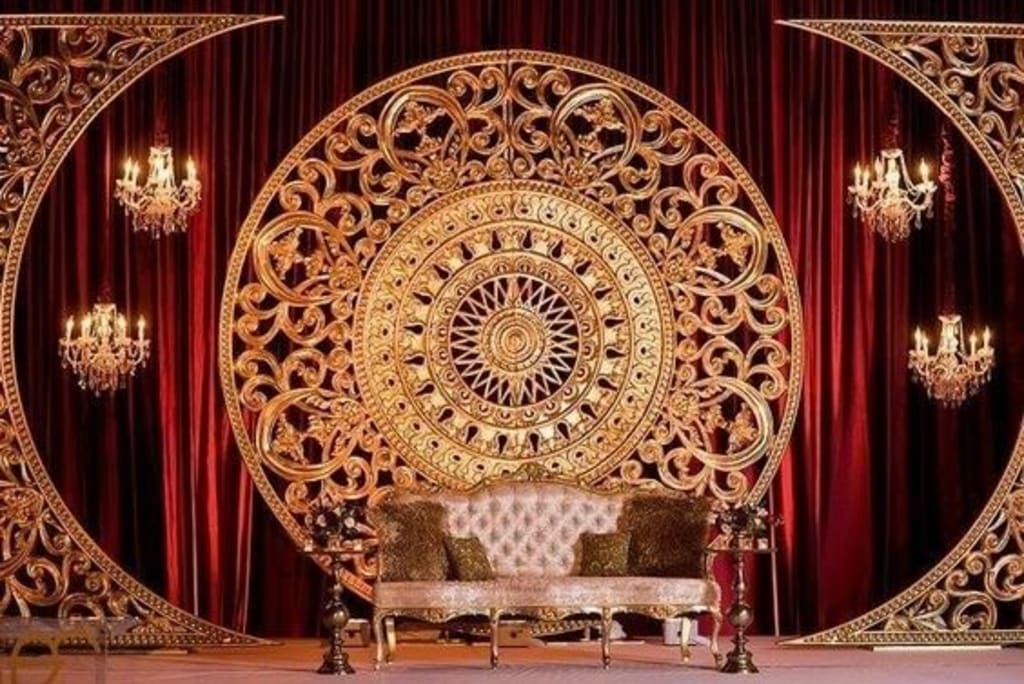 How Essential Are Designing And Styling In A Décor Industry?
Are you the type of person who indulges in out-of-the-box ways to design a thing every time you lay an eye on something? That's when you know you're a perfect fit for pursuing a job in the décor industry!
However, wedding décor isn't limited to setting up a stage, mandap, and a floral backdrop. In the earlier days, a mandap coupled with rows of flowers was set up by the tent decorators which was further carried out throughout the wedding ceremony. However, with an emergence of a pool of limitless options to explore in the décor sector, tent decorators started hiring designers to get a hang of the upcoming trends and decorations for weddings. Garlands of genda phool were gradually replaced by the foliage of tulips and mandap got replaced with lush chandeliers, chariots, and royal wedding themes as time passed. The options to design a wedding venue that resonates with the theme are so diverse, there are practically innumerable ways in which you can style a wedding décor.
If you're still reading this, that itself is a sign of your inclination towards creative job roles in the décor industry. Well, we won't disappoint you for sure! Because this article has everything an aspirant needs to know about the wedding décor fraternity. Call it a holy grail or a dictionary, we leave that up to you! So, let's dig deeper into exploring the depths of the Indian décor industry.
A Day In The Life Of A Décor Designer!
Before we even dive into different job roles in the décor industry, standing in the shoes of a décor designer helps us understand what being a designer really means. As flashy and lustrous it seems from the outside, the décor industry brims with a lot of challenges that can be tackled only through a creative perception and a sharp presence of mind. The first and foremost part of being an elite décor designer is understanding the emotions and the taste of the bride and groom. A couple can be more inclined towards having their wedding in an elegant western style while many of them might prefer a desi tadka with a tender touch of classic Indian traditions. Often, a lot of couples favor a blend of both traditional and western approaches in their wedding plans. To understand all these cases, effective communication is the key that helps you figure out what the bride and groom desire to witness in their wedding décor.
A major chunk of being a décor designer is to showcase what you can offer that only you can offer. Read it again! With the inception of Instagram and Pinterest, every bride and groom desires to have their wedding decorations designed like never before. This poses as a test of the creative prowess of a décor designer which requires the designer to strike a balance between creativity and understanding the requirements of the client. And it's not like the days of the past where a plain decoration was supposed to be carried out throughout the wedding. Right from haldi ceremony, mehendi to reception, a décor designer has to be equipped with a foolproof plan with exhilarating designs for each of these events. But, here's a catch! The designer has to ensure that the decoration aspired by the bride and groom fits the budget that the client is willing to allocate.
Designing scintillating decorations that exude sheer class within a fixated range of budget is one of the most essential qualities of a décor designer. The detailing in the design sector has become so prevalent that even the food and bar counters, DJ consoles, aisle for walking down to the main stage, and even your host entrance are designed in such a way that it massively enhances your wedding theme.
Discover An Array Of Job Roles In The Décor Industry
Finding a job that suits your creative skills can turn out to be troublesome at times due to the emergence of new job roles in the décor sector at a staggering rate. That's where WedJobs.in helps you take the first step!
WedJobs.in is a sustainable framework that cultivates growth in the wedding industry and helps you find the right person that fits the job description perfectly. A job portal profoundly designed as an interactive, all-immersive medium; WedJobs.in provides a medium for recruiters and job seekers across the country to establish a network and connect with each other. With the job of your dreams in the wedding industry just a few clicks away, let's explore a variety of prominent roles that are prevalent in the décor industry:
1. Creativity Crew
Just as how all these mentioned roles are important for a wedding décor to be designed, having a bunch of creative brains is just as essential to seamlessly deliver amazing outcomes. Like the saying goes "A plan without an action is just a dream", a décor designer needs an equally proficient bunch of people to bring these plans into action. A creative team acts as shifting gears that help in controlling the pace of the wedding plans. The process of building a wedding décor takes its initial steps with the help of the creative crew. They jump-start their work to establish an awe-inspiring décor by understanding the taste of a client. After getting an overview of what the client wants and finalizing a budget range, the creativity crew starts researching and setting up mood boards. Once the couple selects a mood board, the team strides forward by selecting elements that will complement the theme that including floral motifs, dream catchers, linen drapes, and many more. After finalizing the elements, the crew starts focusing on drafting a layout that comprises table and chair orientations, backdrop, constructing a stage for bride and groom, DJ console, and an array of things that are essential to glamorize the wedding theme.
Having a crew comprised of healthy experience, a sharp presence of mind and a creative outlook is all that a décor designing company needs to accelerate their wedding plans into reality. Right from setting up the stage, food counter, DJ setup, to the walking aisle for the bride and groom, the creative crew ensures that everything falls into place just as planned!
2. 3D Designers
Decorations in Indian weddings have long outwitted the traditional standards of simple hanging or scrunched-up drapes and cliched floral decorations. From the crown-shaped chariots to cascading adornments to star-studded chandeliers, the extent of decoration ideas that spring up is limitless. One such important factor that helped in transforming the decoration scenario in Indian weddings was the inception of the "wedding-set". Be it a regal palace or a starry stage out of a fairy tale, a bride and groom can witness the surreal experience they've dreamt together, all thanks to the wedding set.
However, crafting a wedding set to perfection takes immense mastery in 3D set designing. And that's where a 3D designer jumps into the picture. A 3D designer chalks out a layout of the decoration finalized by the creative crew and presents it to the client to visualize how the big picture will look like. A 3D designer can spice up simple wedding decoration ideas to the next level by amplifying the tiniest elements of the decor to concentrate the decoration entirely on the wedding theme you've finalized. From conceptualizing the set to carving a monumental structure studded with eye-catching elements, a 3D designer ensures that the aura created through these wedding sets remains unparalleled!
Looking for job in the wedding industry visit WedJobs.in .