Dear Vocal, I Love You But…
Don't Think Things Are Working Out Anymore.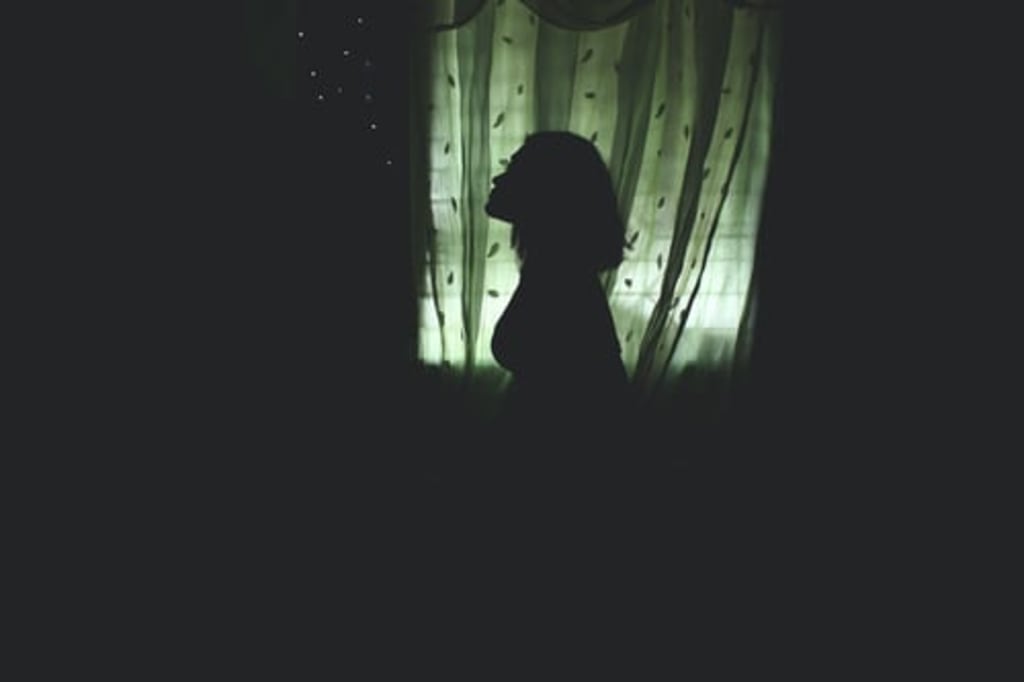 Sara Rolin on Unsplash
I'm fairly new to the world of online writing platforms. Vocal was my first, and I joined just seven months ago.
I was drawn in by an ad for a poetry contest back in May. I'll admit that I have thoroughly enjoyed this journey so far, but it hasn't been without some frustrations and the frustration with Vocal seems to be growing.
🙄🙄🙄🙄🙄🙄
Along the way, I stumbled into Medium. Now, this is a platform that I am thoroughly enjoying! The only downside I have found so far is their lack of bonuses. Mind you I think I may be hitting a plateau with those on Vocal anyway, having already reached most of their 'milestones'. I suppose there may well be a few 'Top Story' bonuses out there for me, but it's hard to say.
The numbers speak quite loudly for themselves. The difference in my earnings from reads alone on each platform is quite astounding, especially when one considers I have only been on Medium since October. My Medium earnings this month so far, are more than 7 times greater than my read earnings from Vocal!
The first big advantage I found with Medium is that I can publish my work instantly, without having to wait for someone else to approve it.
If I have the patience to wait, I have the option of submitting my work to a wide variety of publications. Hopefully, this would garner more exposure for my work. The jury is still out on that, mind you.
I've been doing my own little test runs to get a feel for what garners the most attention.
So far it seems that publishing with Jonathan Townend, RMN. Founder -Creative Passions , is a good option. They have proven to be fairly quick in approving my articles and according to my stats, the articles published with them have the highest earnings.
Jonathan frequently tags all of his writers in articles and that seems to boost exposure as well.
I'll admit it's surprising considering his publication has relatively few followers and I have written for another that boasts nearly 50K followers and those stats were less than stellar.
I have also submitted to some publications only to withdraw and either self-publish or publish elsewhere, after waiting 24 hours or more for approval.
I'm not trying to knock any of those publications. You just have to remember, I'm here partly because I don't have the patience to wait for approval. I want to get my work out there!
------------------------
This brings me back to Vocal.
When I first joined the approval process was fairly quick. Most work was approved within a few hours and it seldom took more than a day for my work to be published.
Whenever they were due to announce challenge winners, publication times would lag. I have also never seen them announce the winners on the day they say they are going to. It seems they are always a day late. I do believe the last one was actually two days late.
Over the holidays there was quite a lag in the approval times. I overlooked that, telling myself that everyone deserves to enjoy the holidays. I haven't seen much improvement yet though.
I think this may be leading to a mass exodus away from Vocal. My stats have certainly dropped drastically in the last month. You can't make money with your writing if it isn't getting published and read and not everyone is as patient as I am.
Some of Vocal's community guidelines leave something to be desired as well. They say that want to nurture an inclusive community. They have homes for articles on Mental Health, erotica, crime, LGBQT+, marijuana use, and drinking, yet religion is a taboo topic.
I find it interesting that it seems to depend on what religion you choose to discuss. Christianity is a definite no-go on Vocal. I have seen many references to other religious beliefs though. Just do a quick search of Buddhism, Satanism, or Islam and you can find tons of articles. Any mention or even hint of a Christian God will result in quick rejection though.
I've had a few pieces sent back to the drawing board because of 'religious content'. I find it interesting, considering I'm not actually affiliated with any one religion, and I do consider myself extremely inclusive on the subject.
Medium allows me the freedom to write openly about my spirituality, which has been a huge part of my life story. I write in the hopes that I can help others through some of the difficult things I have dealt with and in some cases still deal with today. Without faith, I wouldn't be here. It's been the key to my survival more than once, but Vocal doesn't want me to share that part unless I gently tippy-toe around it.
There's no opportunity on Vocal to connect directly with your readers. One has to bounce back and forth between social media platforms and Vocal in order to promote your work and then connect with your audience. They say it's coming, but for now, it's definitely what gives Medium a leg up.
I love the fact that Medium lets readers highlight portions of articles and comment, either on what is highlighted or on an entire article. Medium truly fosters a sense of community.
For now, I'll keep my Vocal membership. I'm writing under a pen name here. There are parts of my story that need to be told, but I'm not quite ready for people who know me to know those particular parts of me. It's a little tricky, considering faith is what got me through the most intense times of my life and I'm not allowed to talk about that, but so be it, I guess.
For the most part now, I'll be publishing on Medium first and then transferring my work over. At least then my writing can start earning an income right away.
As I watch things going downhill fast on Vocal, I almost think I should be saving those writings elsewhere. I am afraid that I'm witnessing the slow and painful death of what started out to be a beautiful thing.
This piece was originally published on Medium.
product review
About the author
This life began with trauma. Now married, with 2 adult children and raising a grandchild with FASD/PTSD/ADHD. Navigating this very personal journey of healing with ADHD, thriving after a lifetime of abuse... all through the grace of God.
Reader insights
Be the first to share your insights about this piece.
Add your insights