Custom Software Development Challenges and their Solutions
Software Development Challenges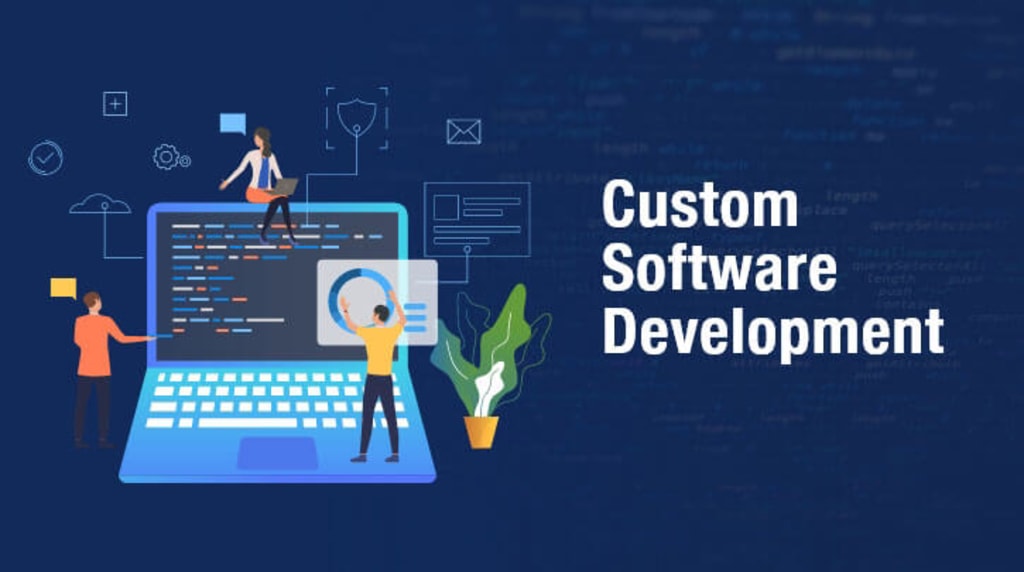 As per the industry report, the custom software development market is predicted to expand by USD 26.74 billion from 2020 to 2024. And this might even grow further. A study from Commit shows that it will increase by 70% in 2023.
Therefore, organizations going for custom software development must have a 360-degree approach to be ready to make the most out of it. And if firms are not severe about customizing their technical requirements, it is time to consider them now.
Many find risks while going for customization. The risks have different dimensions like economic, managerial, operational, etc. The most common is whether to go for in-house customization or outsource software development. The decision-making authority, especially the C-level executives, are in a dilemma regarding outsourcing custom software development.
Apart from this common challenge, they have lot more concerns that halt them from taking a step further. Don't worry. Here we've got you covered!
Let's get started with the six custom software development challenges and how to address them, one by one.
1. In-house or outsourcing: As stated earlier, this is the most common challenge. Because the majority find it at the very beginning and every other step automatically depends on the first. So, it hampers the goals to achieve. That is why the conflict between in-house and outsourcing needs to be addressed on priority.
Both in-house and outsourcing have their pros and cons. But to be more precise, outsourcing weighs more in pros than in-housing. And to summarize, outsourcing lets businesses focus on their core goals and enhances efficiency. This is what lets them achieve a competitive advantage.
For many businesses, that is the main reason to outsource custom software development. In this way, they can maintain their long-term goals.
Other challenges directly or indirectly dependent on the first one might find their way if the first one gets resolved efficiently.
2. Vendor Selection: When firms hire an outsourcing software development company, the other big challenge is what to look out for. This is a very crucial decision. Decision-makers need to rethink every step in selecting the vendor.
They must analyze three basic things: experience, expertise, and trust. And the other parameters for choosing the best are automatic gets aligned.
3. The clarity in vision: The next big challenge is setting up a clear vision. What you want to achieve will push what you want to operationalize. The image is for both parties viz., the outsourcing firm and the vendor.
To make it clear, communication at every stage is crucial. Management or authority must be keen about contacting very smoothly and efficiently so they will be sure to achieve their desired outcomes.
4. Financial Challenge: Budgeting also plays the main role here. Businesses need to ensure that the projects they are outsourcing are financially risk-free. To achieve this, proper estimation and costing are essential. Again, good communication becomes vital to work out this challenge. Also, negotiation skills would make firms achieve the set budget limits.
5. Having prior knowledge: It is essential to know about current technology and trends while going for custom software development. To make it possible to hire the right resources, you must know what to hire for. Also, if you know the market trends in advance, you enrich your competitive position. So, Advanced research is very much necessary to tackle this step.
If you are already aware of the right technology, the correct methodology to follow, and the proper technical specifications, it will be an indication that the project becomes successful.
6. Uncontrollable Threats: Now, this challenge encompasses all the things associated with briefly outsourcing custom software development. For example, firms might run out of budget or sudden changes in requirements, or sometimes there are abrupt errors from the vendor.
To overcome this, being proactive in advance is the right strategy. This will not only make your future ready but achieve robust outputs. And, to make it work, all the above challenges need to be addressed efficiently.
Summary
Custom Software Development poses specific challenges, as stated, in front of the organizations. To address those risks, firms need to follow a linear process. Everything is dependent on the other in some way. So, getting the first one resolved is crucial.
Outsourcing is the optimum strategy to handle every risk associated with customization more intelligently. It not only makes firms utilize their resources efficiently but helps achieve overall organizational objectives as well. That is why 70% of organizations outsource their custom software development projects, as per the report by Deloitte.
So, it is a must-follow value proposition for firms nowadays.
Reader insights
Be the first to share your insights about this piece.
Add your insights