Creating Memorable Experiences for Guests
How to ensure that your hospitality business creates wonderful memories for guests.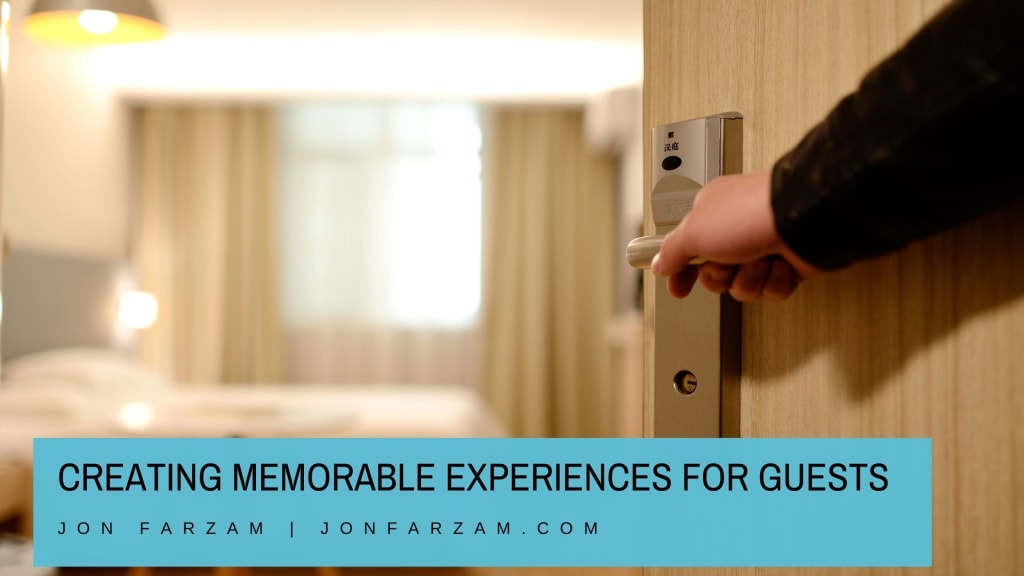 Creating memorable experiences is essential for any business; who wants to forget their fantastic vacation or dinner out? This is doubly true for the hospitality business, where experiences can define a company.
By following these tips, you can ensure that your guests walk away with a smile and happy memories of their time spent with you.
Pay Attention to the Little Things
It is often the tiny details that make the most significant impact. Be sure to pay attention to all of the little things that can make a big difference in your guests' experience.
Greet your guests with a smile and make them feel welcome. Take care of their needs and anticipate their wants. If you go the extra mile to make them feel comfortable and cared for, they will remember it long after checking out.
Make sure that every touchpoint is positive. This should include interactions with the front desk staff to the housekeeping staff; everyone should be working together to create a seamless and memorable experience for your guests.
Create a Personalized Experience
One of the best ways to create a memorable experience for your guests is to personalize their stay.
What can you do to help each and every guest feel special? From sending a handwritten note before they arrive to learning their name and using it throughout their stay, there are many little ways that you can create a personalized experience.
If you have repeat guests, keep track of their preferences and try to make each stay even more special than the last. They will appreciate your attention to detail, and it will help create a lasting impression.
Go Above and Beyond
Ultimately, you're going to have to go above and beyond expectations to create a lasting memory.
Try to take some time to think about what may make their stay even more special than they were expecting. If you can surprise and delight them at every turn, they will be sure to remember their time spent with you.
These tips can ensure that your guests have a positive and memorable experience when they stay with you. By providing them with the attention and care they deserve, you will create loyal customers who will keep coming back for more.
About Jon Farzam
Jon Farzam is the Vice President of The Shore Hotel, a family-operated and earth-friendly boutique hotel based in Santa Monica, California. While his family has been in the hospitality business for years, his decision to stay in the industry is based on his love for the team effort it takes to create an incredible guest experience. Jon possesses a Bachelors of Science in Hospitality Management, where he serves on the Alumni Board and is a member of the International Hospitality and Tourism Management Honor Society.
Jon Farzam is grateful to be part of a team. He often finds himself inspired by his employees and the lives they lead. As such, he is a big proponent of work/life balance, both in his own life and in the lives of those he employs. Jon understands that someone's professional and personal life are inextricably linked, no matter what you do. He encourages a healthy work and life balance as it ensures his employees bring their A-game both in and out of work.
When it comes to his personal life, Jon looks for ways to foster his calm demeanor. To find catharsis, he can often be found traveling, in a match on the tennis court, mountain biking in the stunning California hills, or racing cars. Jon Farzam is also a passionate philanthropist and is active within many causes including the Surf Bus Foundation, a local organization that hosts bus trips for inner city kids to visit the beach—many of which have never even seen the ocean.
About the Creator
Jon Farzam and his team at The Shore Hotel are committed to providing an eco-conscious yet luxury experience for every guest.
Reader insights
Be the first to share your insights about this piece.
Add your insights