Companies That Manage Rental Properties: What Are Their Responsibilities
Rental Property Management Companies: Responsibilities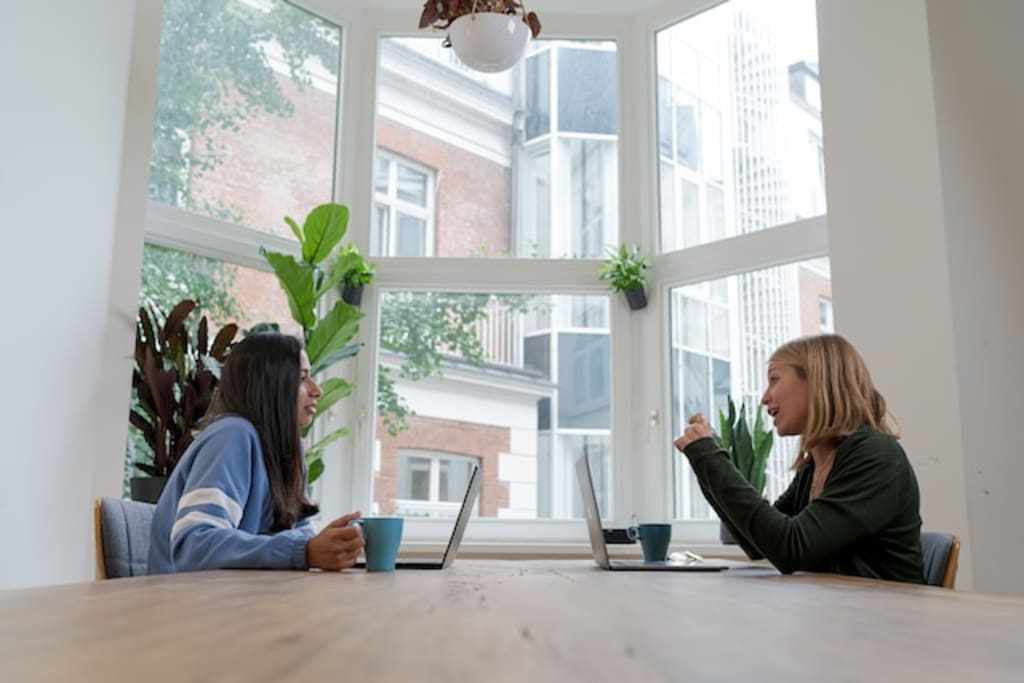 Many landlords who have a rental property sometimes encounter the problem of having more responsibilities than they have expected. This is when they feel the need for property management companies to guide them through the process.
Rental property management companies are an important part of the real estate industry, helping landlords and renters alike. Their responsibilities include managing your property, inspecting it for safety issues, screening prospective tenants, and collecting rent.
If you are looking to rent out a property, you may be wondering what responsibilities a property management company has. In this article, we will go over some of these responsibilities.
What is a Property Management Company?
First of all, we can't speak about the responsibilities of these companies without understanding who they are.
Property management companies manage residential, commercial, and industrial properties. These companies typically offer a range of services and are responsible for maintaining and repairing their client's properties. These companies hire property managers to oversee the regular maintenance and upkeep of properties. Property managers take over all the day-to-day tasks associated with owning rental properties.
Now let's dive into their responsibilities to have a better understanding:
Selecting and Screening Tenant
Tenant screening is the process of evaluating prospective tenants to determine if they are qualified for your property. The purpose is to ensure that you have a good tenant relationship, which will minimize problems and increase your profits from the rental property.
Tenant screening includes:
Credit and criminal history checks
Eviction history
Employment history
Rental history (if applicable)
Other financial obligations, such as student loans.
So, a good property management company will screen all the applicants to ensure that they select the best tenant for your property.
Rent Collection And Accounting Services
Rent collection is one of the most important responsibilities of a property management firm. Not only do they collect it, but they also make sure that your tenant pays on time and in full each month. And yes, this can be tough because sometimes tenants will try to avoid paying their rent — especially if they know that you're going to be out of town for a week or two during their payment period (which is why it's good to have someone collecting rents while you're away).
Many property management companies also offer accounting services. The service can include a variety of different tasks, such as collecting rent payments, invoicing tenants, maintaining tenant files/records, processing payment receipts, and managing bank deposits. If you've ever tried to collect late rent from tenants yourself, you know how time-consuming and difficult this process can be. A property manager will collect your rent payments on the day they are due so that nothing falls through the cracks.
Property Inspections
Property inspections are an important element of a property management company. Regular inspections help ensure that the property is maintained and any issues can be resolved before they become more significant problems.
Property inspection is also a good opportunity for you to catch things like small leaks, which can lead to bigger problems if left unfixed, such as mold growth or structural damage.
Handling Complaints
It's important to resolve issues quickly and efficiently. If a tenant has a complaint, they need to feel that it's being taken seriously. Being transparent with the client is key, if there are any delays, you should be honest in explaining why this might happen.
If a tenant has an issue or concern about something in their rental unit, they'll probably want answers right away — and if the person who takes their call isn't prepared for that kind of pressure, it could lead them into making mistakes that will cause more problems down the road. It's better to work with a property management company to handle any emergency maintenance calls so they can give tenants clear answers and help you have peace of mind.
Being able to resolve these issues quickly and efficiently is crucial for everyone involved.
Following Tenant-Landlord Laws
In some cases, the landlord is responsible for making sure that all their tenants comply with local tenant laws. However, in many cases, it's the property manager who is responsible for enforcing these laws.
To do this effectively, a property management company should be able to help both landlords and tenants understand their rights and responsibilities when it comes to renting out a property. They can also help landlords and tenants learn about which actions are allowed or disallowed when leasing a home or apartment.
Marketing and Leasing
Marketing is the process of getting your property in front of potential renters, while leasing is the process of renting a property to a prospective renter.
The best way for a property management company to market and lease your rental home is by using their expertise and knowledge base on how to present and advertise properties that will attract clients. In addition to highlighting key features of the property, they will also be able to explain any issues that come up during the leasing process so that both parties can make informed decisions before entering into contracts with one another.
Property Maintenance
The property management company is responsible for maintaining the property to ensure it's comfortable, safe, clean and in good condition. They will also take care of any repairs or maintenance issues that arise.
This means that you can rest assured your rental apartment is being taken care of and you won't have to worry about attending to minor problems yourself (or hiring a handyman). Your tenants will appreciate not having to deal with those sorts of things either — they want their home to look nice when they walk into it each night after work.
So, these were the responsibilities of property management companies, double-check them and rest easy knowing that your property is taken care of!
Reader insights
Be the first to share your insights about this piece.
Add your insights