Clyde Anderson
Host of CAMedia Podcast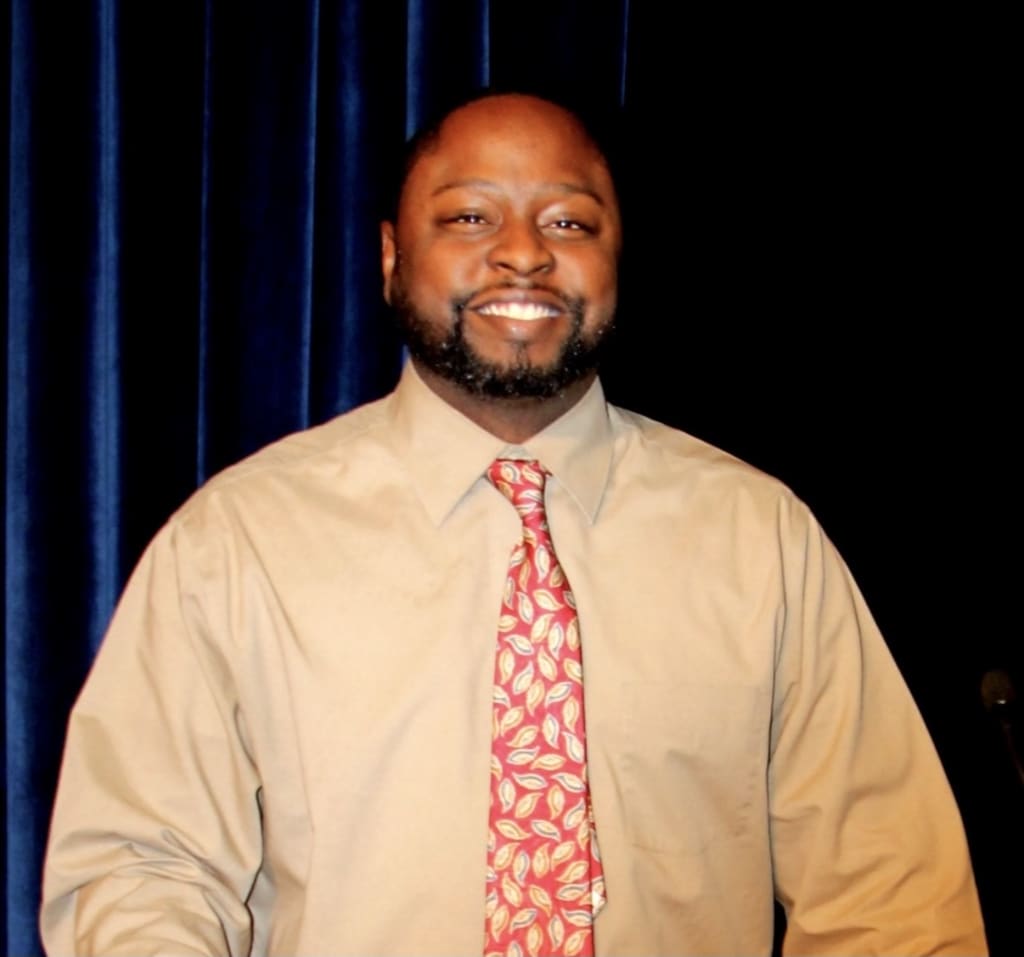 Clyde Anderson (Photo Credit: Yvette Hamilton Hill)
Born and raised in Brooklyn, NY, Clyde Anderson is a gifted individual who demonstrates a passion for the visual/media arts which include: video editing; photography, and social media advertisement. In 2018, Clyde founded Clyde Anderson Media where he lends his expertise to clients in the visual /media arts arena.
Clyde is a graduate of Onondaga Community College and currently holds an Associates Degree in Electronic Media Communications with a specialization in Digital Media. Clyde is currently in the process of furthering his education at SUNY Oswego by pursuing his Bachelor's degree in Broadcast and Mass Communication. In his spare time, Clyde watches all types of sports and listens to a variety of music.
Currently, Clyde runs the media department at The King's Healing Room Church. It was at this very place that he discovered and cultivated his love for audio and video production. In conjunction with his numerous endeavors, Clyde is the chief photographer of DJ EarCatcher's events. Some of Clyde's work includes 754 Media, Visionary Minds, Tribeca Film Festival. Clyde also has experience in using AVID, Nero, Final Cut Pro, and iMovie. If you would like to keep up with all the great things that Clyde Anderson Media is doing, please follow us on Facebook or Instagram.
Vocal readers, please enjoy our interview!
Tammy Reese:
What inspired you to be involved with media and entertainment?
Clyde Anderson:
So this goes back like 20 years ago, where my grandfather Robert Covington was a Gospel Singer; Lead Singer of The Cross Jordan Singers and he had Dr. Bobby Jones, Gospel Ambassador and best known for The Bobby Jones Show that was on BET for 35 years; hosting my grandfather group anniversary for six years. I was a young kid in Brooklyn with my brothers and cousins promoting his event handing out flyers and putting flyers on cars all over the NYC area. I wanted to help promote people and their brand to a broader audience.
When I became an adult, I went to college for Digital Media to grasp and fully understand how to work in the media and entertainment field. What also inspired me was that I wish social media and digital media was relevant 20 years ago because this could've helped give groups like my grandfather more exposure that they needed. Now that digital media is relevant I can push my grandfather's dreams to fruition.
Tammy Reese:
What do you love most about the work that you do?
Clyde Anderson:
What I love most about the work that I do would be connecting with people and giving them a platform to express themselves in whatever way GOD leads them. Also allowing them to display their true self without being judged. As well as seeing the people that I work with be happy and thrilled with the work I have done for them.
Tammy Reese:
What are some challenges?
Clyde Anderson:
Some of my challenges would be, people declining an invitation. Not being able to travel to get the physical content of the people that I would like to interview. Also, when people transitioned, not having their work or their own personal footage that the world can see.
Tammy Reese:
What are some of the most memorable moments in your career so far?
Clyde Anderson:
Memorable moments in my career would be doing Tribeca Film Festival where I had the chance to be a photographer for the Simpson's 30th Anniversary Red Carpet Event, doing a photography event for Syracuse, NY Mayor Ben Walsh for their Christmas Lighting Ceremony. Also, working with Visionary Minds Public Relations and Media Company. Outside of my career, I would say that meeting several of my heroes like Janelle Monáe, Dr. Bobby Jones, and Shawn Michaels is memorable moments as well.
Tammy Reese:
How has the pandemic shaped your day to day life?
Clyde Anderson:
This pandemic has allowed me to slow down and appreciate life and the people around me. It has also allowed me to create some new ventures and achieve goals that I have set out for myself.
Tammy Reese:
How did the CAMedia Podcast come about?
Clyde Anderson:
So the CAMedia Podcast came about originally through a challenge from Dr. Elder. Carlene Lacey; one Sunday after church in 2019, she said that the Lord lead her to me in helping her get her podcast created. At the time I knew nothing about creating a podcast; only distinguished about listening to a few: Something to Wrestle with Bruce Pritchard, Grilling Jr., First Take and Transformation Church. I listen to those podcasts religiously.
I did my research and found out that Anchor was the easier way to create a podcast and I did my homework and within three weeks' time; Dr. Lacey had her own podcast in which I was the 1st guest on the show. Now it's towards the end of 2020, I helped create three podcasts including The King's Healing Room Podcast. My podcast came about due to Dr. Lacey's vision. So I thank her for helping me come out of my comfort zone.
Tammy Reese:
What else are you currently working on?
Clyde Anderson:
Creating a documentary for The King's Healing Room Church and The Cross Jordan Singers. Also pushing out content for the CAMedia Podcast.
Tammy Reese:
What is some advice for anyone who wants to become a podcaster?
Clyde Anderson:
Take a risk, the things that we want to accomplish in life require us in stepping out of our comfort zone and taking a chance ourselves. We will never see the fruits of our labor if we never bet against ourselves. Also, whatever you do; produce the best version of it that you can say that you are proud of. Nobody else opinion matters besides yours.
Tammy Reese:
Any shoutouts?
Clyde Anderson:
I just want to thank God for this opportunity, My Mom Paulette, Pops Norman Sr. and my family. Tammy of Visionary Minds Public Relations and Media, Dr. Lacey for challenging me to get out of my comfort zone. The entire King's Healing Room Family. D.J. EarCatcher, and everyone else that had touched my life.
Make sure to follow the CAMedia on all social media platforms
including Facebook, Instagram, and Twitter.
Like, comment, subscribe, and share CAMedia Podcast
interview
About the author
Filmmaker/Actress/Writer/Journalist/Publicist
Award Winning Multimedia Creator
IG @TammyReeseMedia
Reader insights
Be the first to share your insights about this piece.
Add your insights