Clothing Alteration shop becomes mask factory
The higher value than making money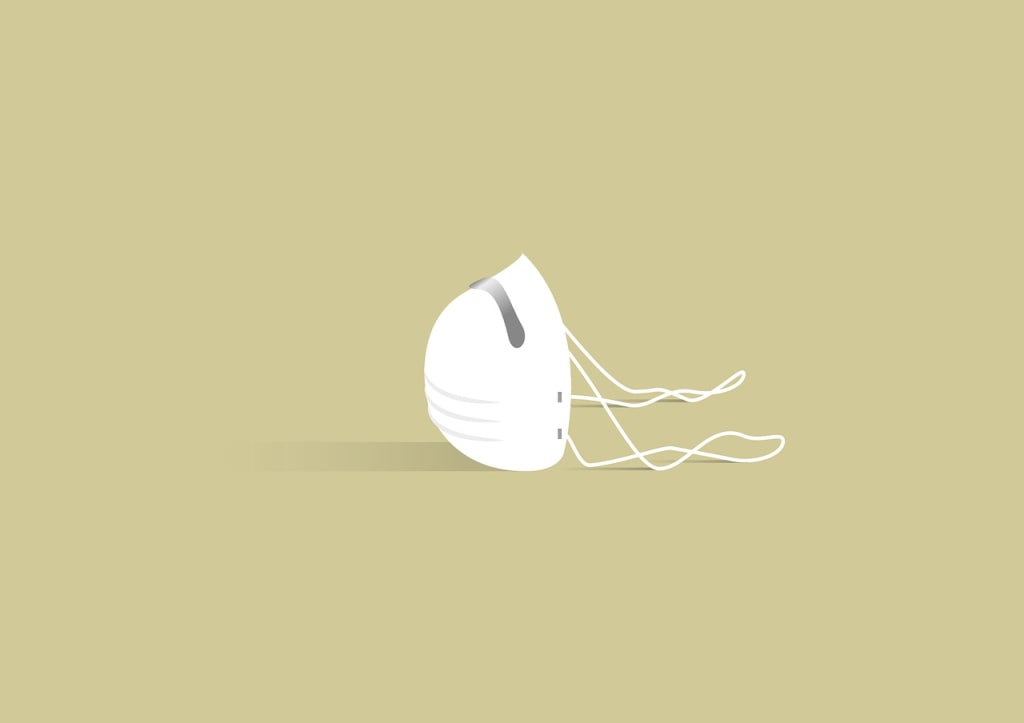 The world has turned over. The whole world is hard because of Corona-19. Our alteration shop has been in temporary closure for over two weeks. Dry cleaner is an essential business, so it is a business that can be opened, but our alteration shop has been closed, as I think it is not an essential business. However, I am working with my mother without opening the business. The job is to make a mask.
The USA is absolutely lacking a mask. Is it a week ago? A text message came from our customer. She was in charge of procuring masks at various hospitals in the region, and asked if we could make 300 masks and donate them. It is a situation that should be saved financially by entering an indefinite suspension of business, but decided to make it pleasant because it was thought to be a meaningful thing to save the community.
First, how to make a mask on YouTube was a bit complicated and time consuming, so I started to explore other methods. By the way I had a mask that I bought a long time ago in my room, so I decided to make a copy of it. Materials are also a problem, and a friend on Facebook recently uploaded a post about how to make a mask and what to use for material. The material was called Polypropylene.
I went to JoAnn Fabric to buy the material. In the store, I asked to a staff if you have the material wearing a mask made of roughly cotton, and found the material. There were 15 yards left, but I bought them all. I also needed a rubber band, but I was disappointed that there was nothing left, an employee came up with something to use as a rubber band substitute. So I bought it and returned to the store.
However, there is one more necessary material, a thin wire that prevents air leaking from the nose. It is a wire that binds a bag containing bread that was considered trivial. Several things were needed and ordered on e-bay and amazon. I ordered Polypropylene 80 yards, rubber band 40 yards, and wire 1000 pieces because the basic order was 1000 minimum. The order cost about 300 dollars. However, my sister, who lives in Ohio, relieved me of the burden by sending me the material cost.
My mother made a pattern and I was operating a sewing machine. But I felt tired. It was harder than when I had worked normally. Even though I slept a lot, I didn't feel well. Then one day, I was playing with my nephew at home and washing my face in the bathroom. By the way blood came out of my nose. Then the body began to feel refreshed. When I told my mother, she said that I was almost in a big trouble. She thought my blood was swelling around at my nose after my blood vessel was blocked. I don't remember having bleeding out of my nose for 27 years in the United States, but I realized that my age is not any more that I can confident about my health.
More than 60 masks were completed with the materials in a week after her request. I asked her to pick them up by text, and she asked me to leave them outside the door. It is to practice social distance as much as possible. After about 10 minutes, the woman drove a white van and parked in front of our shop and show gratitude. Now, when more materials come, we need to make the remaining 240 masks. The number of infected people is also increasing rapidly in this area. There are 7 people in our family such as my mother, me and my brother's family, but even if one person is infected, our family is over. So when we need to go shopping, I decided to go by myself, the most careful and meticulous.
The United States is now leaning toward wearing a mask. If demand continues to increase even after making 300 of these, our alteration shop will likely become a mask factory, not an alteration shop. We take pride in doing business to help with this emergency. If this is prolonged, we may end up making masks all year round. I don't know when this Corona-19 will end. Wouldn't it be the end of Corona-19 when our shop goes back to alteration shop, not the mask factory?
April 3, 2020