Christmas with a conscience
This year's shopping can bring cheer to your local community, not just Jeff Bezos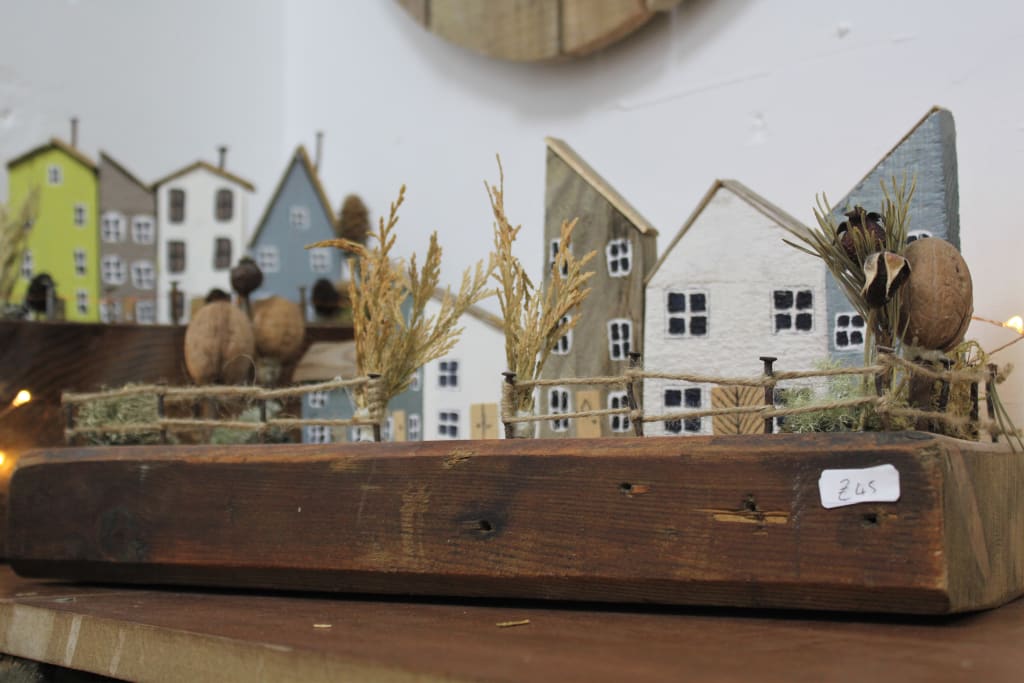 The High Street is dead, right? A combination of COVID, online shopping and out-of-town retail parks has killed our town centres. It's time to move on without waxing nostalgic over the days when granny did her shopping in a collection of local, specialist stores where she knew every shopkeeper by name.
Or is it? This Christmas, I'm trying to give not only to family and friends, but to local independent businesses. The focus is mostly on Durham, which was named as having one of Britain's highest numbers of shop closure in 2020, and the idea is to steer as much Christmas trade as possible towards local retailers who are invested in their communities. Maybe this is the future of our High Streets?
Food and drink
What's Christmas without a few tasty treats – either to scoff at home, or to share with friends? Everyone enjoys a chance to overindulge a little bit, and there would be no point in making New Year's resolutions if you didn't have a few festive pounds to burn off at the end of it all. But there is also a colossal amount of waste over the holiday period – both from supermarkets overstocking on foods that lose all demand on Dec. 25, and from consumers lured into overstocking by the need to deliver an ever more lavish Christmas spread.
That's why I'm looking at REfUSE for this year's meat. The Chester-le-Street based community action group is committed to eliminating food waste and did a fantastic job throughout the lockdown, rescuing surplus food and turning it into meals for vulnerable households. It's work worthy of support, and with Christmas meat hampers, plus a cheeseboard and chutneys made by volunteers from a partner charity, their shop is well worth a look.
Treats from local producers are usually a staple of the Christmas markets, but COVID has cancelled many of those. Luckily Discovering Durham is up and running to provide an outlet for assorted distilleries in the region, plus some spectacular chocolate among a host of mouthwatering suppliers. Back in August, co-owner Liza Johnson noted that people were starting their Christmas shopping early – and that's continued right the way into advent.
Gift appeal is obvious when there's a strong local connection – shopping at a chain doesn't carry the same 'this is where I'm from' clout – but this is also a time of year for home baking. When The Weigh to Shop opened, James Brenan talked up the importance of being able to buy ingredients in the quantities you need, rather than those determined by the supermarkets. That way, there are fewer half-used bags of dried fruits getting sticky and dusty in the back of the cupboard before landing in the bin 12 months later. It's a system that works.
And, since cooking can be thirsty work, it's worth looking next door at Fram Ferment, which continues to run as a bottle shop despite lockdown limitations. Buying from here is a double boost for the local economy – it backs a small independent retailer, and supports dozens of breweries. And, whatever your taste in beer or cider, knowledgeable staff can help you find just what you never knew you wanted.
Good to give ... and receive
The store, which is committed to minimising plastic waste, also has a nifty range of gifts. Repurposed Lego figures, transformed into keyrings or jewellery, have been high on my daughter's wish list since she first saw them. More recently, the stock has expanded into other crafts – 1973designs fits perfectly with the shop's sustainable ethos and had a recent pop-up in store, while handmade Christmas wreaths are another festive success.
The first gift I bought this year, though, came from The Paddock – a smallholding and farm shop based at the point where suburban Tyneside meets rural Northumbria. In addition to its year-round supplies of fresh, organic fruit and veg, there are some special Christmas hampers on offer with eco-friendly goodies to pamper and devour. Best of all, for Durham residents, they'll deliver to the Weigh to Shop for an easy pick-up close to home.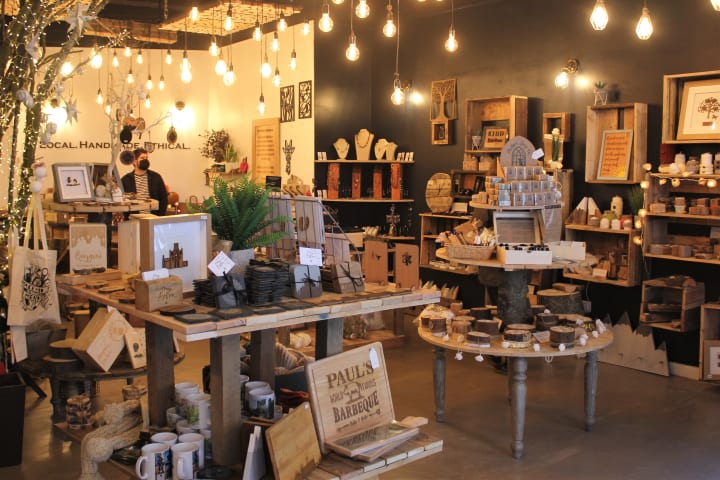 A handful of new openings in Durham are out to prove that the High Street is still alive. For Malin & Mac, a gift shop that grew out of shelf space at Discovering Durham, this first Christmas is a big chance to establish itself on the map. With 30 local creators pooling their talents, there's a wide range on offer – I've got my eye on the chunky streetscapes designed by co-owner Laura. Nearby, Meeple World, in the former Smiggle store, has the same fun vibe but run by another local independent. With a vast range of games in stock, there's something for everyone – from family favourites to board games that are definitely not suitable for children. Will 'Pandemic' be the hit of 2020? Next door, new opening the Boathouse, offers a range of clothing – much of it strongly branded around Durham – on the site of the much-loved Scorpio shoe shop.
That's entertainment
Of course, for any parent, part of the Christmas battle is keeping the kids entertained. Finding that balance between keeping the excitement stoked up, but not letting it explode out of control long before Santa hops on his sleigh, is never easy. And this year, with so many tried-and-trusted family favourites out of bounds, it's tougher than ever.
So Crushed Chilli Gallery's reinvention of its decoration workshops was a welcome success. Instead of attending in a small group under the guidance of glassmaker and artist Janet Rogers, families could order the kit, decorate their glass together and send it back to the gallery to be fired. A year ago, our daughter enjoyed a workshop; this year she was just as excited about putting together her own Christmas bauble.
It wouldn't be Christmas without a panto (Oh no it wouldn't!), and Newcastle's Northern Stage is often a go-to for festive specials for the kids. This year, even though they can't perform before an audience, Kitchen Zoo is offering an online show. We've loved several of their previous productions here and at ARC Stockton, so we'll be intrigued to see how this translates into a virtual performance. ARC is also running regular kiddie-friendly interactive shows, including the upcoming Elf on the Twelfth – all part of keeping the party going.
Clearing up
One of the downsides of Christmas is the tidy up afterwards. Whether it's unwanted gifts or decorations that have served their purpose, there can be a depressing amount to be binned when the tinsel comes down. But some of it can be repurposed. Liz Knapp, who runs Planet Friendly Parties is looking for donations of unwanted decorations and redundant Christmas jumpers to help kickstart a festive library of things. This way, the little elf costume that your child will grow out of before December 2021 can put smiles on more faces in 12 months – which has to be better than ending up in the bin.
And look out for REfUSE's call for unwanted selection boxes and the like. Food packages that are still in date and unopened can be passed on to the organisation's Chester-le-Street home, where they will support the on-going efforts to reduce waste.
Many of the people in this feature have also appeared in my on-going Talking Northeast project. Please give it a follow on Facebook.

Andy Potts
British-based writer with a passion for sport and travel, music and photography. Proud dad, exploring the world anew through the eyes of a forthright toddler.
See all posts by Andy Potts →