Christmas Is Cancelled!
The desperation of business leaders merely highlights the spectacular failure of Brexit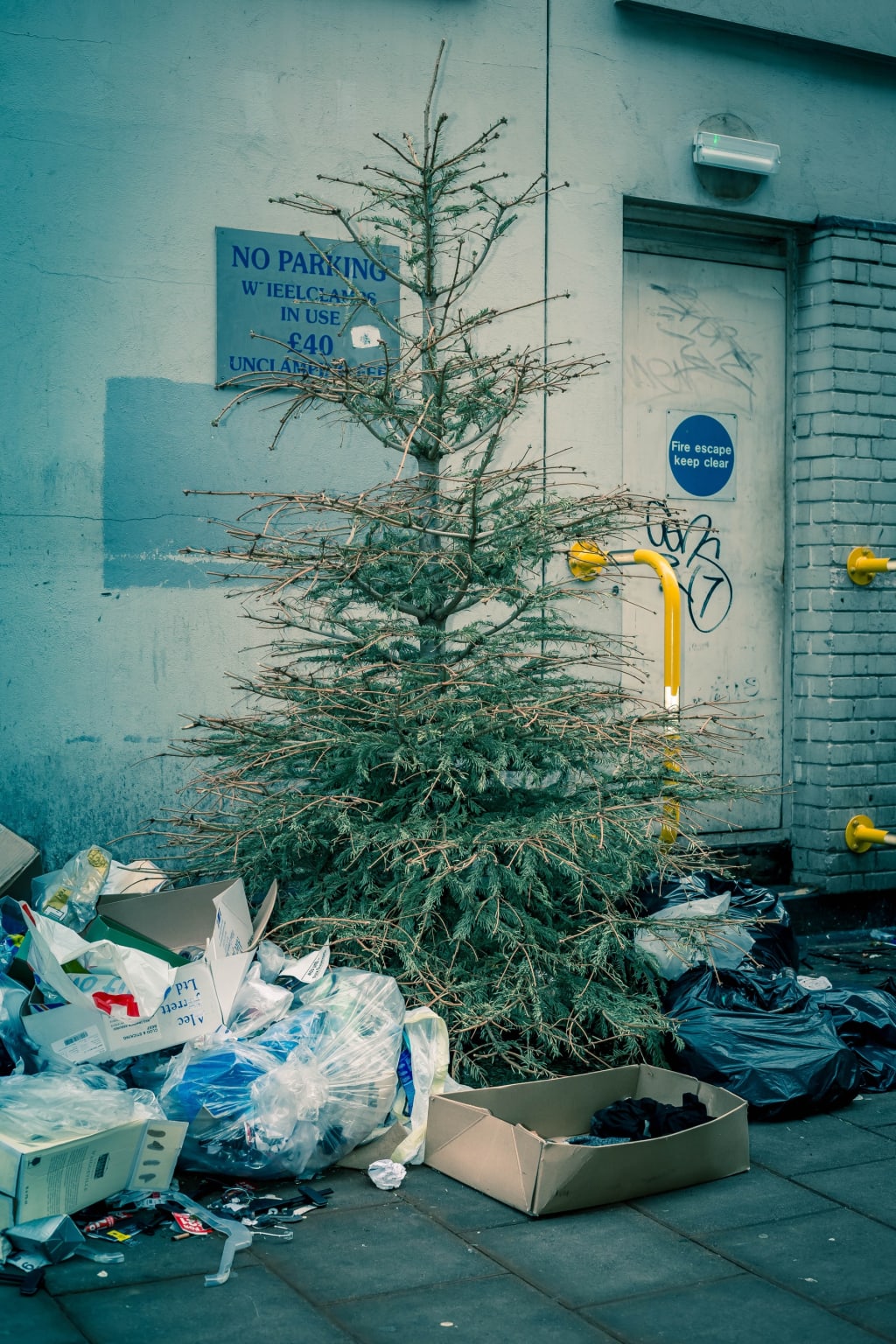 Lex Guerra via Unsplash
Retail price index also known as RPI is the means by which inflation in ascertained in the United Kingdom. This is determined from a sample of the costs of goods which are seen as "essential commodities". A pint of milk, a loaf of bread, eggs etc. fall into this category. Internationally, the preferred approach is known as consumer price index(CPI).
The process of working out Britain's inflation figures is usually quite straight forward, but given the situation, with which we are currently grappling, nothing seems clear anymore.
Since my first article reporting on the situation of empty shelves across retail outlets, things have actually gone from bad to worse.
A major player in the industry said in an article that food shortage is the worst he has ever seen.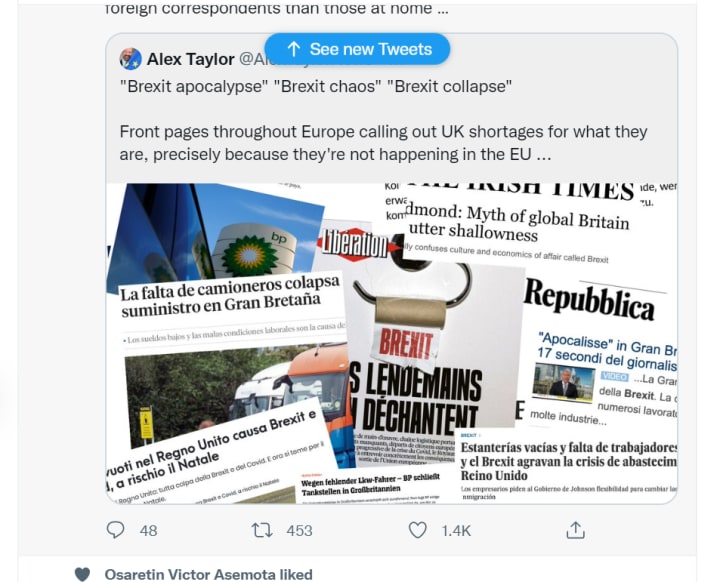 McDonald's UK have stopped selling a number of items on their menu and the immensely popular grilled chicken shop - Nando's - have had to close a few of their branches in order to manage their stock inventory. What's also pertinent to point out here is that no date has been given by these players on when we can expect things to return to normal.
Initially the pingdemic - the new test and trace app launched by the government - was blamed for the staff shortage in the retail sector, but as the days have turned to weeks, it has become apparent that our supply chain problems aren't as a result of some technological contraption, but as a consequence of our new immigration policy, engendered by Brexit.
The new laws, which came into effect in the last few months, have led to a potential shortfall of a 100,000 job roles for organizations whose existence is entirely contingent on HGV drivers, pickers and the sorts of jobs that only the Polish, Romanians, Hungarians, Latvians and Estonians were keen on doing.
Cancellation of Christmas
Owing to the current state of affairs, business leaders in the retail sector have cast aside their usual reticence and spin on poor performance to preemptively sound the alarm to the government of the day in August, stating that the empty shelves, we have seen lately, might lead to a complete cancellation of Christmas, should retail establishments fail to recruit for the large numbers of vacancies within their ranks.
Cancellation of Christmas, in this day and age, surely this has to be some sort of hysteria?!
There's a strong likelihood of this happening. To avert a the cancellation of this year's yuletide, there's talk of turning to prisons to recruit inmates in and around the country, to do the jobs in which there's a huge shortfall.
Casting aside the ethical concerns around having poorly remunerated prisoners being thrown into jobs for which they have no training, there is also an elephant in the room that we must confront:
Desperation.
The blatantly clear desperation of business leaders in seeking a short term fix to the long term headache and nightmare of recruiting labour.
The desperation brought on by the fast depleting levels of stock and the lack of honesty and transparency by the Conservatives on the new sets of problems created by reversing forty years of unrestricted movement of labour and capital.
Putting it simply, the desperation of the capitalist class is something that we all should be concerned about; regardless of our educational attainments, social status, religion, colour and creed.
All this brings me to the next question:
Isn't Brexit a catastrophic failure?
Far beyond the your typical clickbait commentary, which you may have read here or elsewhere, Britain's ongoing travails have shown the degree to which the people of England were inveigled into fighting a battle that should never been waged in the very first place.
The Polish, Romanian, Chinese, Nigerian, Estonian, Latvian have never been the problem - they were the perfect scapegoats for years of declining wages, our failure to invest in the education of those who lost their jobs during the deindustrialization of the 1980s and 1990s and years of failing to properly tax the plutocrats and the oligarchs.
Brexit, thus far, has been shown to be a catastrophic failure, it has led to extraordinarily low levels of food and labour shortage in areas that foreign labour is needed.
It has also led to a once in a generation human capital flight.
God knows that there are many more problems that will yet unfold with this badly thought-out idea.
The English working class thought that voting to leave the European union would help them re-assert its identity, instead they are left with a country in the grips of a massive identity crisis.
And what's sad about this is, those who voted to remain are also suffering from a situation they fought so hard to avoid.
Reader insights
Be the first to share your insights about this piece.
Add your insights