Charity Projects for Your Workplace
How to get your workplace involved in local charities.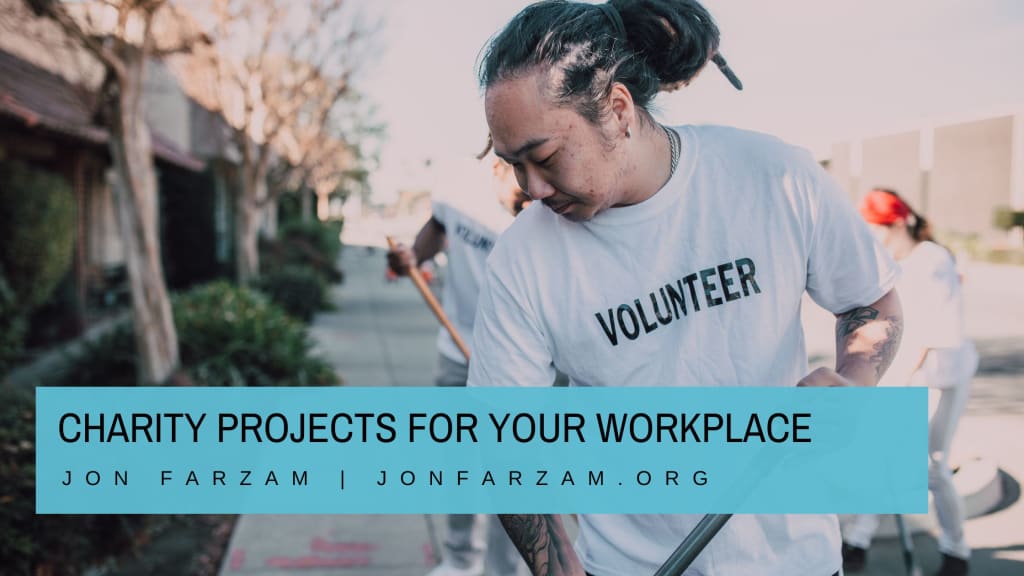 As much as people enjoy an ideal workday and are rewarded for their work, sometimes it can get boring. Sometimes when an employee wants to do something different or new, they need to get creative with planning their days and appreciate the people at their jobs.
More than that, some employees feel better knowing they work for a company that cares. Companies and individuals can get ahead of the game by thinking about ways to give back in their fields. Here are some charity projects for the workplace.
Volunteer Somewhere Local
One way to do this is by thinking about some charities that go on in the area. Not only can a person give back to their community, but they can also meet people and make new friends in the process. It's an excellent way to network as well. This will give them something gracious to put on their resumes; it shows that they have a strong work ethic and significantly provide for people.
Assemble Care Packages
This might seem like a lot of work initially, but it's not. If one were to go to a hardware store and buy some tape, glue, and scissors, they could assemble care packages for people in need. They need to find out where the less fortunate live and go there to take care of them.
Arrange a Public Space Cleanup
This is a great way to put something on their resumes. You don't have to worry about coordinating the people to get there; that is part of the process. It's not a difficult task; all you need is an idea and a good work ethic. Don't forget to talk with a supervisor and explain how it can benefit everyone involved.
Plan a Charity Team Building Activity
Team building activities are usually competitive, but consider trying something different, like a team-building scavenger hunt charity event for those wanting to give back. It won't be about who wins, but it will be about helping people out.
Host a Unique Workplace Fundraiser
Those who spend a lot of time around their workplace can host unique fundraisers to help people out. This might mean having the workers give up a day's pay or having the bosses donate to a particular cause near and dear to their hearts. It will take some time and effort, but it could be worth it if it helps the community and makes them known for their contributions.
Sponsor a Youth Sports Team
This is a great way to look at the community differently. People can come together and sponsor a team for a cause that they care about. Just be sure that this is something that doesn't take up too much time for them but seems to be worthwhile.
About Jon Farzam
Vice President of The Shore Hotel, Jon Farzam is a community leader and philanthropist in his neighborhood of Santa Monica. As part of a family-owned business in the town, he is proud to be in the position to help enrich the lives of others, whether through offering a memorable stay to guests, working with local nonprofits, or providing affordable rates so that the homeless population in the city has a place to safely rest their head.
Jon obtained his degree in Hospitality Management from Collins College where he continued to be an active member of the school as a member of the Alumni Board. During his time in college, he was also inducted into the International Hospitality and Tourism Management Honor Society. Jon Farzam's education, combined with the hands-on experience gained through working in the family business, has imparted him with an unparalleled understanding of the hospitality industry.
About the Creator
Jon Farzam and his team at The Shore Hotel are committed to providing an eco-conscious yet luxury experience for every guest.
Reader insights
Be the first to share your insights about this piece.
Add your insights