Changeling Child Changes Perspectives
Natasja Rose gives us Mary Bennet as you've never considered her, replete in a colourful novella with the quirkiest Bennet daughter as the protagonist.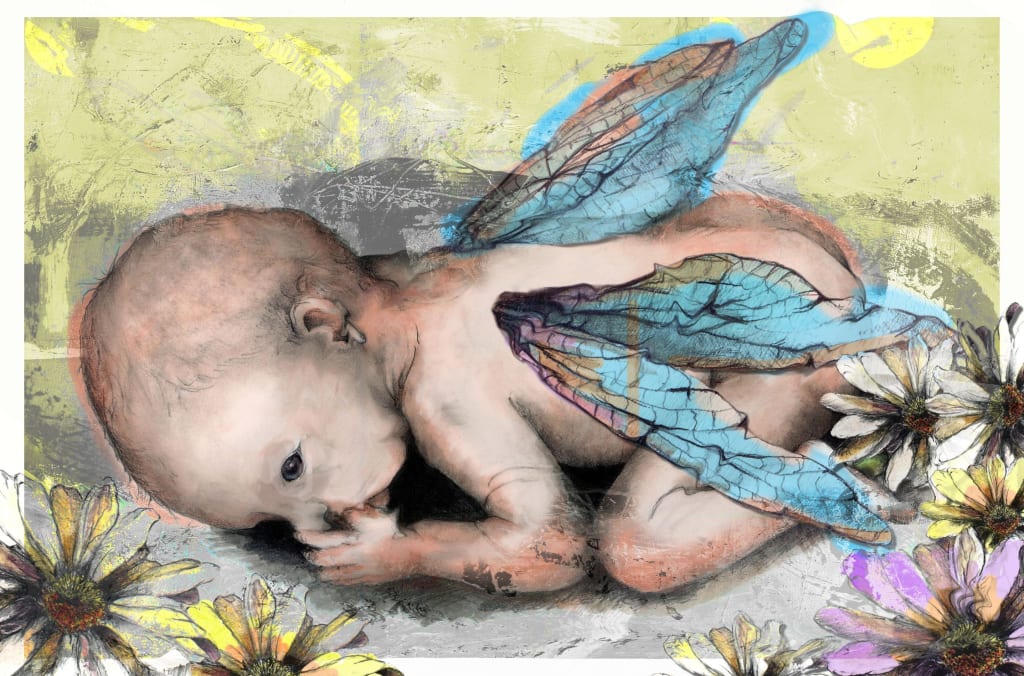 Photo from Shutterstock
What if we reexamined some of literature's most quirky characters with the modern lens of autism awareness? This question forms the basis of the latest book by world renowned, Australian author, Natasja Rose. You can pick up a copy of Changeling Child here:
Back cover synopsis:
In another life, Mary Bennet might have grown up as lively and popular as her sisters, and as a treasured pet of the Fair Folk beneath the Hill, perhaps she still did.

In the cradle that had rocked generations of Bennet babes, a very different child gazed around with eyes that saw a little too much, and wondered at the strange world it now inhabited.

The year Mary Bennet turned nineteen, Netherfield Park was let at last. Suddenly, Mary was not alone in being Fairy-touched, but not all Changelings are peaceable, and danger comes in many guises...
Rose has spoken openly of her own journey of self-awareness and her autism diagnosis, so it should come as no surprise to her regular readers that her keen sense of critical thinking took note of the eccentricities painted onto Mary Bennet by Jane Austen. Making the leap that Mary's character was quite plausibly inspired by a description of an autistic person(s) Austen may have encountered in real life was a literary coup. And indeed, for anyone familiar with the condition, the similarities between Mary Bennet's behaviour and attributes, and the diagnostic criteria to be included on the autistic spectrum, are striking. To merge fantasy and reality, the book uses changeling mythology to bridge the modern lens with more ancient perceptions.
However, as with any person, real or fictional, their conditions are not what defines them. While the novel does have several instances of what you might call "autistic signalling", such as Mary having difficulty making eye contact, the character is as fully developed as any neurotypical counterpart. Mary is at once charming, honest and truly worthy of investing in emotionally as a reader. You want her to succeed because of who she is as a woman and not merely because she is different. Rose has managed to make being different desirable. That is not an easy task, especially with a character so ingrained in literature's collective memory as dour, dull and utterly worth ignoring throughout Pride & Prejudice.
However, what drew me to the book from the first sentence is Rose's ability to capture the cadence, tone, and timbre of Austen. It's such a perfect resemblance, you easily forget that this work was written by a 21st-century author. In my opinion, Changeling Child takes the literary experience from good to superb through Rose's talent for identifying and authentically replicating the best of Austen's structures. Any fan of Austen's voice is likely to appreciate the opportunity to wander through a story that blends so seamlessly with Austen's repertoire it is as though the book was always meant to be alongside its counterparts on your most cherished bookshelf.
I won't spoil any of the plot. This is a story worth exploring from start to finish by a warm fire, in a soft pair of reading socks, on a day you need to forget modern society for a few hours—and we all know that right now, a reading retreat is a universally beneficial coping strategy.
So, come and greet Mary as you've never known her before. Let her show you the fantastical side of the changeling mythology rendered real and accessible for a modern audience. Let Rose show you that autism is not a character flaw. And I'm calling out for fellow long-term P&P fans! Take my word for it: this does not disappoint. You'll want more...and you're in luck! The next installment will examine Mrs Bennet. I know I'll be lining up for my copy. See a glimpse into the project below.
For more works from this author, consider following Ms. Rose's author page.
She also writes the Australian beat for the online magazine, The Vocal Creators Chronicle.
Product received for free. Published by Call Me Les January 10th, 2021.