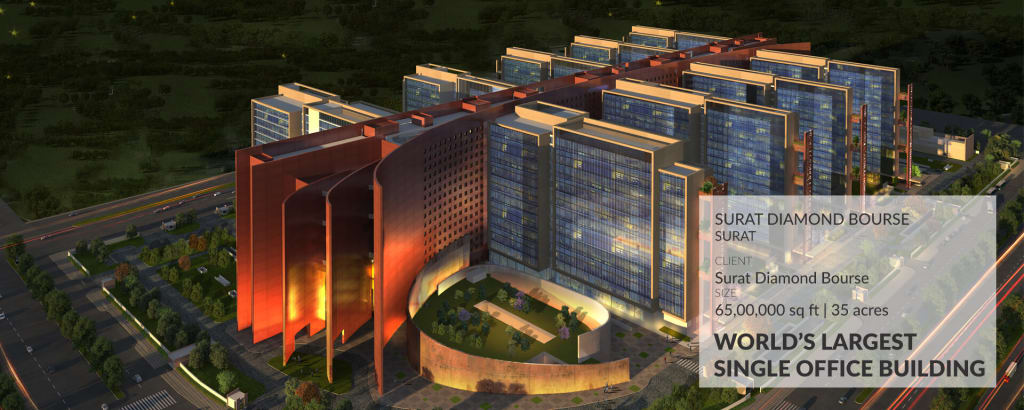 Source: Morphogenesis.org
Nowadays, organisations are beginning to explore the ways in which the office affects the work culture, productivity and the company's bottom line. Hence, they have started to understand the importance of the working environment and design to influence employees' perception and behaviour within the workplace. This practice will obviously contribute to attracting a great talent pool but will indeed help in retaining the best employees.
However, creating a modern office with the selection of the right interiors and architectural design can be tricky due to the plethora of options flooding the market and there is no 'one size fits all'. Layouts have to be altered from time to time, trendy yet sophisticated designs have to be considered according to the space and purpose.
Here are some popular designs you can mix and match to get the best out of your space and attract or retain the finest employees easily.
● Workplace designed for employees' well-being
Many office architects in Bangalore assert that health and safety are the prime factors that impact the decisions regarding choosing a workplace. Incorporating well-being within design and practice can significantly help keep employees motivated and productive. Biophilia, natural lighting, keeping the place sustainable and green, and a mixture of social and private spaces are some design options that one can consider to make employees comfortable and happy at the workplace. Try to connect interior space with the outside world so that the workers never feel that they are confined to cubicles. Isolated pockets with no natural light and air will make them leave the organisation and also raise some mental and physical health issues like strains, eyesight problems, stress, etc.
● Agile workplace design
Another important design and work culture characteristic is that you must incorporate the agility factor within working conditions. This is reflected via options to choose between hybrid or WFH scenarios, while also diversifying the workforce by recruiting across different age groups, cultures and religions. To attain the business goals along with personal goals, one needs to split the work into different zones for distinct needs: social break-out places, noise cancellation rooms, IT systems to support remote working, etc. We must remember that versatility or agility is different in every room and reflects in each task performed within that workspace. You can blend an agile workplace with your current space to experience a lively and refreshing office look.
● Open workplace design
Pouring your heart and soul into business walls, ceilings, and layouts can do wonders and turn hallways, individual spaces, cafeterias, and other rooms into efficient workspaces. Gone are the days when employees needed to stick to their one desk and chair between the partitions. Today's modern world is all about communication of opinions, thoughts, along with socialisation. It widens the range of knowledge and helps to pace up the work efficiently. Plus, employees get the chance to know each other and make friends. It is the perfect example of a great work culture followed by many offices that helps attract employees at their workplaces. Artefacts, digital wallpapers, open spaces, and bold features like sculptures are some ways to enhance shareable workplace design in an office.
There is no denying that architecture has reached great heights. Offices are investing in it to make their spaces impressive, grow in reputation, retain their finest employees, and stay in the competition. The above-mentioned architectural designs can help you achieve the perfect working space for your employees. However, to gain better insights particularly regarding your workplace, get in touch with the office architects in Bangalore. They are the best in their field and help turn your office into a modern employee loving space well.
About the Creator
I am a passionate blogger who loves to learn, write and share useful well researched content related to money & careers, beauty, relationship, health, fitness, diets, lifestyle area. Just keep in touch to stay updated...
Reader insights
Be the first to share your insights about this piece.
Add your insights