Calling All Angels
Finding Capital For Innovative Business Start-Ups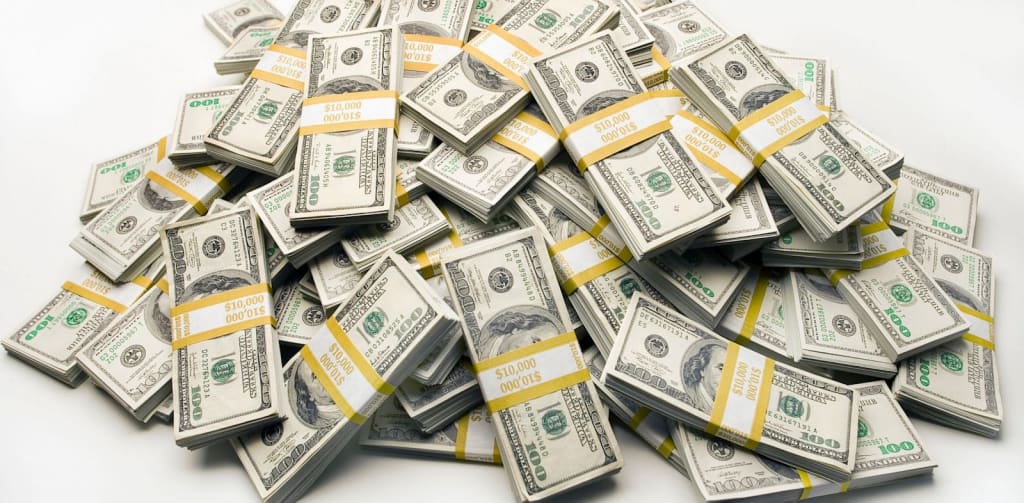 An angel investor, more precisely known within the international financial world as a business angel or angel financier, is an affluent individual who provides capital for innovative business start-ups. To qualify under the United States Securities Exchange Commission's (SEC) definition of an accredited investor, a financial angel must have a net worth of at least $1 million and earn at least $200,000 to $300,000 a year if investing jointly with a spouse. According to recently released figures from the IRS, about 3.9 million persons in the U.S. qualify as accredited investors.
Your angel might be a business or academic associate, or a savvy and successful entrepreneur interested in bringing worthy new products and ideas to the marketplace while mentoring and encouraging the next generation of entrepreneurs to realize their dream; all in exchange for a nice piece of the action. The term "angel" originally comes from the theaters of Broadway, where it was used to describe wealthy individuals who provided money for stage productions.
Typically, angel investments are presented as a bridge financing mechanism crafted to get the entrepreneur from the self-funded start-up stage to the level of business that is either self-sustaining or can attract venture capital. Angel investor funding levels typically range anywhere from $50,000 to $2 million.
Venture capital is also an active rather than passive form of business financing. These investors aim to add value, in addition to capital, to the companies in which they invest. By participating, they help the business grow and as an investor, achieve a greater return on the investment.
Active involvement will be required; almost all venture capitalists will, at a minimum, want a seat on the board of directors. Angel investors may secure their investment with ownership equity or convertible debt. Because it's their money that is at risk, angel investors are "in your corner"; highly motivated to see your business ideas succeed. Typically about 60 percent of angel funders want some involvement in your company whether it be "hands on" or a scheduled update on progress and figures.
In most business startups, angel investors provide early-stage seed money before venture capitalists and private equity funds "pony up" additional growth and product development money. Investors see a return on their investment when the company grows large enough to be sold or go public with stock.
In the past, angel investors were typically a rich relative, wealthy persons already known to the business owner, secured through business networking, or found through a referral from an accountant, lawyer or investment banker. Today, an increasing number of angel investors are organizing themselves into "bands of angels" or angel networks structured to share research and pool their investment capital while providing guidance and sound business advice to their chosen portfolio companies.
How Does Angel Funding Work?
The process is streamlined and straightforward. Angel investors provide the necessary funds to develop a new product or fund a marketing strategy. In exchange, you sell them equity in your company after properly filing your investment proposal with the SEC. The typical SEC investment Raise starts at $600,000 with more substantial amounts requested dependent on the scope of the project funding requirements.
Some individual investor angels may elect to structure a business venture as a limited liability trust or company with the decision to invest made by a solitary individual rather than a group of investors. Since solitary financial angels tend to seek to limit their risk by diversification, the amount of investment available from individual investment angels is limited to $1 million or less.
Individual angel investors may also bring other investors to the table to help raise necessary startup funds. A well-respected angel funder with a stellar reputation in the industry can make all the difference to other investors contemplating investing in your business. While the typical angel investors will invest $50,000 to $500,000 for each company in which they select to participate, they may elect to invest substantially more if they perceive the risk/reward relationship as being highly favorable. Before accepting angel financing, the entrepreneur is wise to be aware of and understand the investor's motivation and goals, working with the investor to establish guidelines for their respective roles.
Seek Professional Help
This is your chance to shine. Don't blow it! You have skillfully created a business plan that you believe holds merit, now its time to have it reviewed for viability by an accounting or investment professional to make sure you have not overlooked a critical obstacle or potential expense that could detract from the enthusiasm of a knowledgeable investor.
One of the ideal ways to obtain more information about starting or operating a small business is to call 1-800- 644-0245 or contact your nearest SCORE chapter. Since its beginning in 1964, SCORE has helped greater than 10 million aspiring entrepreneurs by providing mentoring, educational materials and workshops to more than 375 million new and growing small businesses. Today, more than 12,000 business experts volunteer their time as mentors in over 300 chapters across the United States.
Blow Your Own Horn Loudly
Promote yourself, your exciting new product or unique business marketing strategy and your need for investment capital. If you are a "mom and pop" business in a local neighborhood, you may be able to start a business on your own without having a formal business plan in place. It's foolish, but it can be done. However, if you wish to tap into a global marketplace, without a well thought out and skillfully presented business plan, angel investors will not even waste their time looking at your proposal.
A complete business plan should include a broad overview of your enterprise, the purchasing power of the potential market for your product, goods or service, an analysis of the competition, an engaging presentation of the advantages you have over the competition, complete financial projections and a possible exit strategy. Business plans must also include credible references to any and all claims you make in your presentation.
Remember: "The devil is in the details." If your business and financial plan lack crucial detail, the chances are more than likely that you will never have the opportunity to work out the specifics of a term sheet.
Shine And Polish Your Business Plan Before Presentation
Next, engage the services of a professional business image consultant to design an eye-catching and engaging company logo, website, social media presence and a top-notch and highly polished printed presentation of your business plan. Angel investors are inclined to invest in entrepreneurs who believe in themselves and have invested in their companies first or have successfully raised seed money from friends and family who believed in their idea.
The Importance Of A Well-Prepared Business Plan When Seeking An Investor Angel
Research, review, and research some more until you are conversant in all the intricacies of your product or service and ready to answer any and all questions a potential investor could present. As the CEO of your company, you need to know the entire business plan inside and out. If you had assistance in preparing the financials, make sure you understand it well enough to explain it to a potential investor and are ready to field questions.
Unless you are well informed, enthusiastic, passionate and unconditionally confident in the success of your idea, how do you possibly expect an angel investor to hand over his or her money to a business owner that has not done due diligence, planning, and preparation?
What Angel Investors Are Looking For
"You only have one chance to make a memorable first impression – make it a good one!"
Invstor.com is an excellent resource for new business owners seeking startup venture capital. They have successfully found millions of dollars in funding for more than 300,000 new ventures. Invstor.com helps would-be entrepreneurs make that all important first impression, noting, "All we do is help entrepreneurs find funding. We'll walk you through the entire funding process, help you create the right pitch and find the best investors for your deal."
Invstor.com advises, "Before you begin raising capital or even thinking about it; the first step is to get your company started. You'll need to get incorporated, get a tax-id, establish a basic Web presence, develop some collateral materials like a logo and brand items to look like a real company, and begin putting together your business plan.
Once that's done, you're ready to start getting "traction" in your business. Traction is simply forward progress on all fronts – finding potential customers, generating PR, recruiting key employees and building an early prototype of your product. These are all the basic elements to show that you are starting a company, not just thinking about one."
Where Do You Find An Angel?
Gust.com, with over $1.8 billion raised in angel investor funding worldwide, provides the quintessential platform for startups seeking funding, allowing new business owners to get started for free.
The Angel Investment Network (AIN), an aggressively managed group of websites matching entrepreneurs with investors worldwide, has seen a sharp increase in registrations from wealthy individuals seeking to back young "cutting-edge" companies.
AIN owns or partners sites in 23 countries and has signed up more than 30,000 investors, including established venture capital firms as well as individuals.
James Badgett, who launched the Angel Investment Network three years ago with sites in the UK and Canada, comments on the impressive growth of the network, stating, "We have seen investors quitting the stock market and looking for more tangible opportunities. With banks cutting back lending; the network has seen an increase in entrepreneurs looking for funding. More established businesses, which would normally have tapped banks for loans, have been using the site. For angel investors, it is an opportunity to find more-developed businesses offering stable returns,"
Angel investors register for free with the network charging entrepreneurs a small fee to post business plans. Although many angels prefer to invest close to home, given their desire for a degree of control over their investment, approximately a third of those registered with AIN seek to review proposals from different countries.
EGI-Ventures.com, with almost two decades of experience in fundraising, offers investor services for selective business offerings, stating, "We only accept projects in which our know-how or contact network make a difference." EGI takes an active role stating, "We expose financing proposals, present your project to investors and mediate in the negotiation process."
Headquartered in Overland, Kansas, Angel Capital Association (ACA) provides an online listing of angel groups that are members in good standing, as well as organizations affiliated with the ACA. No matter if you are looking for an angel in Indiana or Idaho or feel your idea might best appeal to an angel from India or Iran, the ACA lists a plethora of interested investors located both within the United States and in countries around the world.
Located in Fort Wayne and Indianapolis, the Indiana Angel Network primarily invests in business opportunities in Indiana and throughout Northeast Indiana.
Military Veteran Entrepreneurs
Vet-Biz.com is a group of veterans and proven business leaders who invest in and support start-up and early stage, high-growth veteran businesses and are actively seeking great startups to fund, where they can provide more than just money.
The veteran operated angel investor network explains the benefits to vets noting, "Vet-Biz Network provides a global platform for the sourcing and management of early-stage investments. Vet-Biz Network enables veteran entrepreneurs to collaborate with the smartest investors by virtually supporting all aspects of the investment relationship, from initial pitch to a successful exit.
We actively invest in great military veteran startups and early-stage companies. In addition to money, Vet-Biz Network brings connections, market knowledge, and mentoring and operational excellence to early-stage veteran entrepreneurs with business opportunities. Our focus is on early-stage veteran owned companies, usually looking to raise $50K to $1M. We do have the ability to fund larger deals (up to a $3M raise) via syndication or co-investment with other angel groups. The company should be close to the commercialization stage and have a clear and defensible competitive advantage. Vet-Biz Network does at times invest as a fund—but in most cases, each of our members makes his or her individual investment decision—but we collaborate in the due diligence process."
Investment Angels Around The World
Dad-Asia.com reports, "In 2011, China became the world's second largest Venture Capital/Private Equity (VC/PE) market behind the United States, surpassing the United Kingdom. From 2002 to 2012, the amount of investments and deals made increased exponentially. With this, both society and its government are creating a better environment for startups in China, which results in more and more entrepreneurs and innovative projects, which, in turn, is resulting in more entrepreneurs and more innovative projects."
Venture Giant India is the leading Indian business angel investment network and small to mid-sized businesses and serves as a net working portal that matches serious and active Indian business angel investors with Indian entrepreneurs' seeking investment capital and business funding to start-up their new venture or expand their existing business.
Venture Giant has offices in New Delhi, Hyderabad and Central London, (UK) and is currently diversifying its' network of innovative entrepreneurs' and self-accredited angel investors through creative partnerships with new territories and countries.
On November 23, 2014, DailySabah.com reported, "Angel investors are loosening their purse strings to invest in Turkish projects waiting to be actualized since they cannot find enough financial resources. In the last two years, more than TL 15.5 million ($6.98 million) was spent on promising projects by angel investment companies such as Keiretsu, BIC Angel Investments, Galata Business Angels, Sirketortagim.com, and Etohum, entitled the 'Accreditation of Investors Individual Participation Networks' by the Under-Secretariat of the Turkish Treasury.
If your product or business idea is technology based, LighterCapital.com focuses only on SaaS, software, and technology service start-up companies. Lighter Capital offers repayments scaled to your revenue, and you retain ownership. No personal guarantees are required. Your business idea or product judged only its merit.