Businesses that are Thriving in the Times of COVID-19
Companies are struggling to cope with COVID-19; most organizations are shifting gears and changing their business strategies to align with the market situation. But, it's not all dark and gloomy in the business world, after all. Numerous establishments are learning to adapt to the crisis and are witnessing success.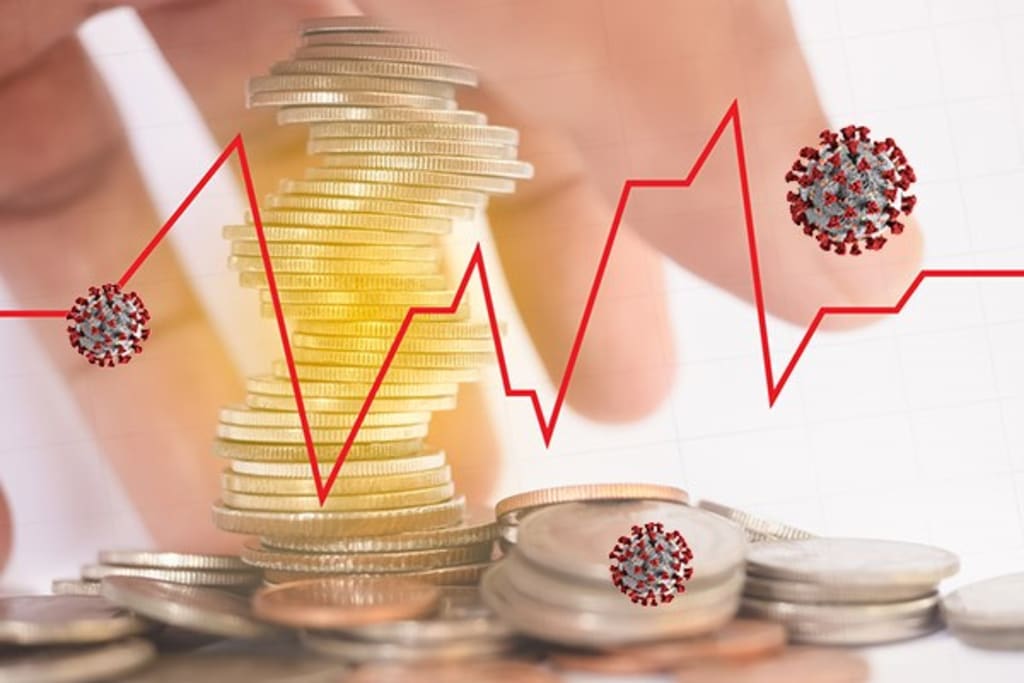 Our current reality leaves everyone concerned and overwhelmed about what the future holds for humans and their livelihood. The Coronavirus pandemic has created immense panic and havoc across the global economy and brought many businesses to a halt.
Read on for a list of businesses that are doing well during Coronavirus.
1. Food Chains and Food Delivery Companies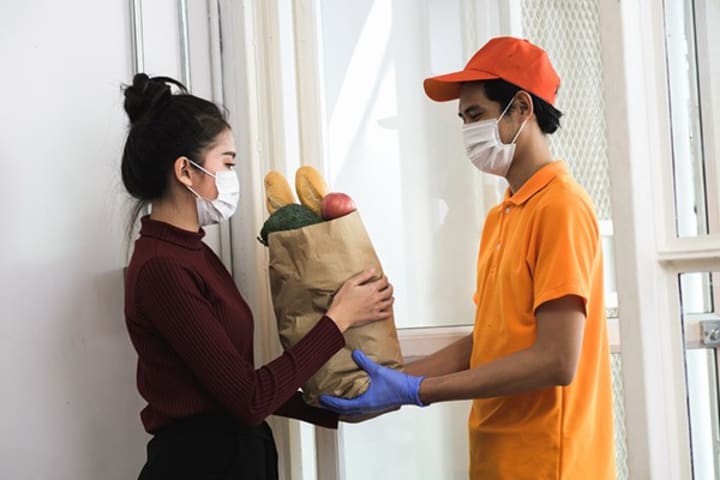 While the restaurant industry has suffered quite a bit due to the pandemic, numerous businesses are doing well now that people are ordering from home to support local establishments.
Restaurants, cafes, diners, and other meal prep companies are taking advantage of people staying at home to offer delivery and carryout services to diners, so they don't have to leave their respective families. In fact, some fast-food chains have started hiring to pack up on staff and cater to the piling orders they receive on the daily.
For instance, pizza parlors in specific have witnessed a swarm of orders and, in turn, had to hire new workers. Last month, Papa John's announced that they'd be interviewing and employing 20,000 workers who can join work on the same day to meet the needs of the community during these trying times.
Similarly, meal-prep businesses have also experienced a surge in orders for existing and new customers, which has helped them flourish during COVID-19. They're all working to ensure meals are securely packed and transported so they can be delivered to homes and businesses.
On top of that, they've taken the initiative to provide their workers with CDC-approved protective gear consisting of face masks and hand gloves to retain their health and wellbeing.
2. Professional Cleaning Companies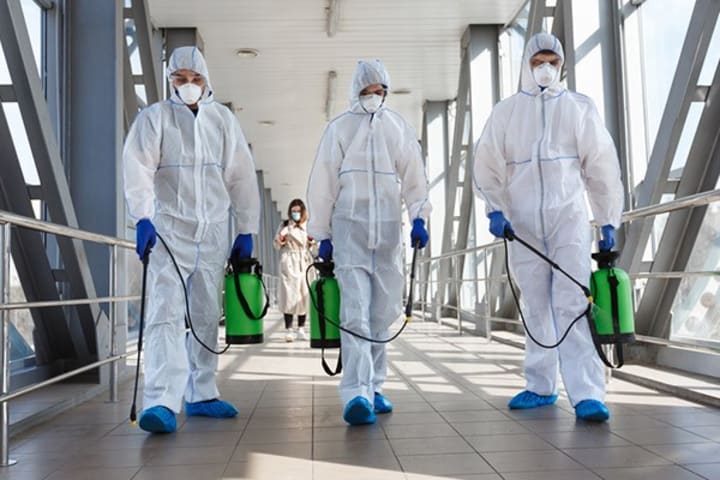 The Coronavirus has made cleaning necessary like never before. Homes, offices, commercial, and government spaces all require cleaning and disinfection to remain safe from contagion.
Therefore, professional cleaning companies are on speed dial. Individuals that are working remotely, home-schooling kids, and looking after their families barely have the time to sanitize every nook and corner of their home. This is where the experts come in and can get the job done swiftly and efficiently.
Cleaning companies are witnessing a rise in bookings like never before and are delighted that so many people trust them to keep them and their family's safe at this time. You can find services that are specific to furniture, such as carpet cleaning or opt for a business that offers an all-inclusive package.
If you're looking for London-based carpet cleaning professionals, then simply look up the keyword "carpet cleaning Windsor," and you'll find establishments that are still operating in your locality.
The urge to disinfect is stronger than ever, which means people are reaching out to cleaning companies more frequently than usual. Additionally, these companies also demonstrate that they're taken the appropriate steps to ensure the safety of their employees and clients, so customers feel safe when they're handling their personal space.
3. Gaming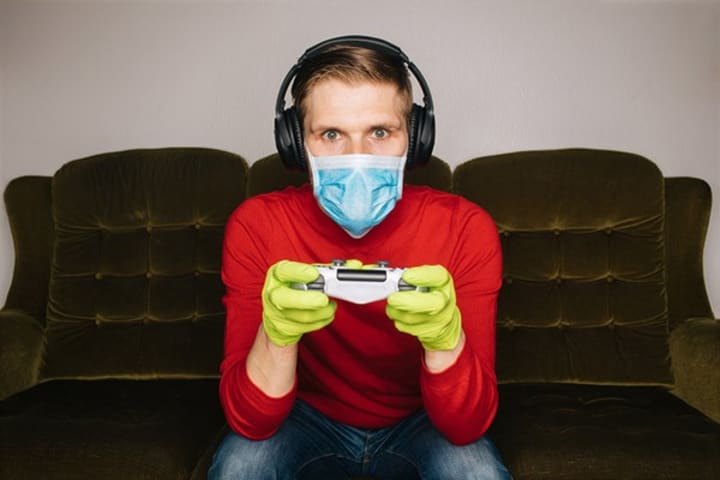 Now that we're all practicing social distancing and seem to have a lot of free time on our hands, gamers are hitting online gaming stores more than ever. Small businesses that provide different kinds of video games, gaming equipment, and other gadgets have become incredibly popular amongst seasoned gamers and newbies as a means of entertainment.
For instance, Animal Crossing: New Horizons, which was released in March 2020, is currently one of the most popular video games and has topped charts since its release. This is because most individuals are now sheltered at home, which has led them to grab their gaming consoles and play with their friends and family.
4. E-commerce Stores
With brick-and-mortar stores closing their doors to the public, consumers have turned to the web to window shop or purchase products they need. The rise in online shopping has helped e-commerce marketplaces flourish, and many are currently waiting to be restocked so customers can place orders again.
People are purchasing even the most essential articles like groceries, cleaning products, and health and safety items from online stores so they don't have to leave their homes. All in all, most online shoppers are much more understanding about delays and prefer to wait for when a product is restocked rather than visiting a physical store to purchase the item.
As a result, online sales have escalated drastically and will continue to rise until it's safe to step outside again.
5. Fitness Gear and Wellness Companies
Naturally, fitness centers and gyms have also been closed to the public until further notice. Now, people who wish to work out are doing so from their homes by purchasing equipment online from fitness stores and companies.
The most sought-after product is yoga mats, but dumbbells, treadmills, and other equipment have experienced a surge in demand to help people stay fit at home. Most fitness gyms are shifting their services to make them more readily available for customers stuck at home.
Gym instructors and several fitness companies have created an online directory where people can access their videos daily and engage in healthy workout sessions. Some even host live sessions regularly so anyone can join in and keep their bodies fit during the quarantine.
Similarly, some up-and-coming tech companies are offering WiFi-enabled fitness gadgets such as FightCamp, which allows users to access fitness experts and other professionals in real-time. These technologies are geared to elevate your home-gym experience and make the best out of our workout routines.
Wrapping Up
To thrive in any circumstances, companies must understand and adapt to the consumer demands and the environment they're in. Businesses that succeed in getting a shrewd understanding of the business climate can succeed in any situation.
Companies that have changed their business strategy according to the situation will not only succeed during the pandemic but also step ahead of their competitors.