Business News Makers: An Interview With Lauren Anderson
The youthful founder of All-In Recruiting and Talent Boutique is the epitome of a mover and shaker.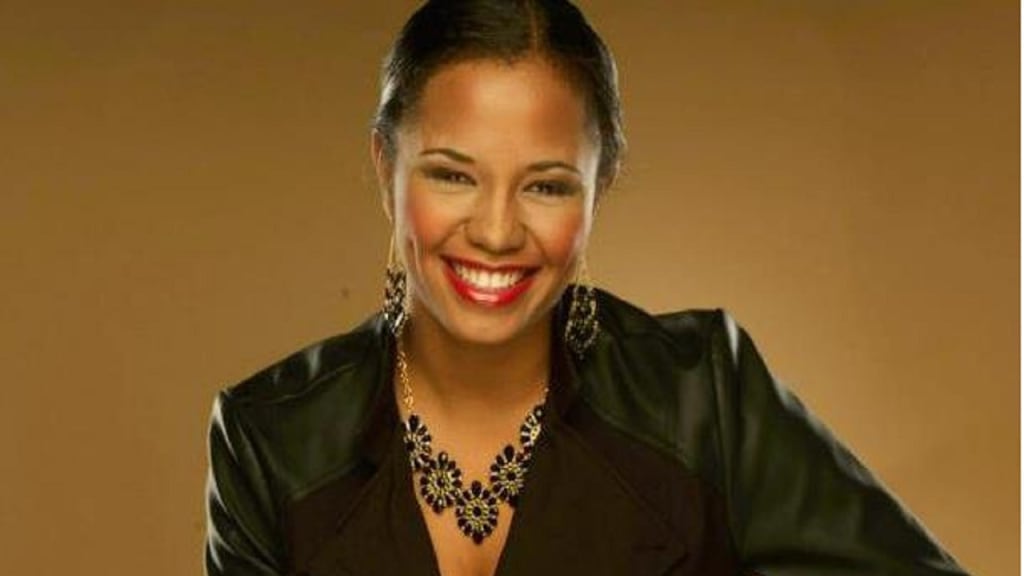 Human resource management is an absolutely vital function of any business entity regardless of its size and scope.
Whether you are a self-made entrepreneur looking to expand your business, or a Fortune 500 CEO looking to downsize your corporation, maintaining, recruiting, and training the right people for the task is a matter of necessity. It is not optional. Deciding against the implementation of proper human resource management is a deliberate decision to fail.
Lauren Anderson, MSHRM (pictured), is a woman with a wealth of expertise in the strategic corporate field of human resource management. Anderson is the Chief Recruiter and owner of All-In Recruiting and Talent Boutique LLC. This company primarily specializes in human resource management for businesses operating in the field of technology.
Anderson's global firm is a go-to organization for a robust number of client companies that are looking to increase their expediency. At the age of only 33, Anderson is the first black woman ever in the United States to gain an account to recruit for the nation's Fortune 100 companies. This has never been achieved by a black American woman under the age of 35.
In her exclusive interview with Vocal Media's Journal, Anderson spoke enthusiastically with me about her background, the strategic objectives of her company, and the genuine passion she has for driving successful human resource management on a global scale. Read the full transcript of my interview with Ms. Anderson below.
Victor Trammell: Who is the person that you consider to be the trailblazer that made you choose HR recruiting as your successful field of professional practice?
Lauren Anderson, MSHRM: My grandfather, Carl Jones, was the first example of a successful entrepreneur I saw. He became a giant in our family, having owned a general contracting construction company until his death on my birthday a year ago. He had employed generations of our family throughout the years, including providing summer jobs for his grandchildren. His dedication and focus on business inspired me greatly. His company contributed to the growth and economic development of Gary, Indiana back in its blooming days. He built conventions centers, homes, schools, libraries, landmarks, roads and more. Last year, in his honor, I requested to have the City of Gary posthumously rename a street after him. This request was granted by Karen Freeman-Wilson, Gary's former mayor.
After graduating with a B.S in Human Resource Development from Indiana State University and a Masters in Human Resource Management from Roosevelt University in Chicago at 22-years-old, I became quite knowledgeable about my future career path. I became more intentional and strategic. I learned how to maximize and leverage my knowledge, skills, and abilities. My corporate career spanned over 10 years. I worked for really awesome companies. In fact, I worked in corporate human resources for three of the world's top hospitality and gaming corporations. I am inspired by the sacrifices and the hard work exhibited by my mother, Adrienne Anderson. Although she is no longer living, her lessons live within me.
My father, Larry Anderson, ran a successful non-profit organization for many years after his career as a police officer and he inspired me as well. I would be remiss if I didn't mention Janice Bryant-Howroyd, the only black woman to own a billion-dollar staffing company thus far. Businesswomen and men that have built successful companies with stories of triumph really inspire me; along with the American greats of the business world.
What was the most memorable moment in your career that made you undeniably confident in your ability to succeed?
I became undeniably confident when I gained the courage and faith to leave my job in 2016. In less than 6 months, I had earned my previous yearly salary plus more in less than on my own as an independent recruitment contractor. At that time, I was working with a Real Estate client and hired over 70 professionals to the company. I knew I had a great skill set. Candidates were happy and my clients' companies were better positioned to drive performance and be more successful. It happens to be our motto: "We make companies better and candidates happy." I fell in love with the journey of entrepreneurship, its highs and its lows (trust that there are lows…lol..but the highs are so worth it).
So I realized I was on my purposeful path and envisioned, manifested, and worked on the formation of my company, All-In Recruiting. I invested in my dream and after business development efforts, I was able to secure my first large computer software client in NY, hiring specialized tech executives. After opening All-In Recruiting, in just a little over one year, I had obtained the attention of Fortune 500 and Fortune 100 companies that were seeking to hire top talented professionals. Then we gained the Microsoft account and it certainly has been a highlight to have the opportunity to source and hire exceptional talent to their internal teams. All-In Recruiting has grown with exceptionally talented recruiters to support the needs of our clients.
How old were you when you achieved your first benchmark in the corporate world, which helped you fulfill your destiny?
As an employed corporate recruiter in my 20s, I led and planned massive career fairs. Some resulted in over 300 hires and I was apart of great HR and talent acquisition teams that had massive workloads. It really helped me to understand the areas of opportunities and blind spots that some large companies have. I saw how those issues caused inefficiencies within the hiring process and candidate experience. So as a solution-driven overachiever, I decided to embark upon solving those issues with All-In Recruiting.
Who (or what entity) is your favorite client?
All clients are my favorite. Although, Microsoft is the most notable client we have been able to serve. We are a boutique agency so we have the ability to become quite close with our clients to really understand their objectives and customize our approach and strategy to meet their goals. Although we specialize in technology, we hire across industries and disciplines. We have a very robust candidate pipeline of amazing professionals, subject matter experts, and much more. We treat all clients very well, from large corporations to small businesses; whether it's flying in for a champagne toast after our clients have hired our candidates or simple video conference to discuss successes and more work to come. We are grateful for each client and elated to have more as we are growing–expeditiously.
What do your admirers in the business world have to look forward to from you in the future?
Foremost, I am so grateful for the journey, which continues forward. I'm honored to be admired or supported by aspiring entrepreneurs and the like. Personally, I'm climbing mountains most mornings in Las Vegas that are at least 2,400 ft up. It's quite entertaining and inspiring for folks who follow me. All-In Recruiting's future is bright. We are expanding our teams and operations to support the national needs of our current and future clients. We will continue to engage and work in collaboration with employers, our clients, and fill their direct-hire vacancies.
We strive to add value to their business and we help candidates find their dream jobs and become better employed. We reduce cost-per-hire, agency spend, and time-to-fill. We increase qualified candidate pipelines, diverse candidate pipelines, and we fill jobs.
To employers of any size that are seeking more information, please visit Lauren's website at all-inrecruitng.com. You can also find her on LinkedIn here. Employers can also email Lauren at [email protected]. Candidates looking for assistance with career branding, resume services, or career consultations can review the services on the All-In Recruiting website and send their contact info to this company via email.
About the Creator
Mr. Trammell is an award-winning digital media producer, freelance journalist, and author. Formerly, he wrote national radio content for the Michael Baisden Show. He also served as Senior Editor at the Your Black World online news network.
Reader insights
Be the first to share your insights about this piece.
Add your insights