Breaking down the on-demand grocery delivery app business and its market potential
on demand grocery app development
bigbasket clone app
The on-demand service apps have become an essential part of lives as we use them daily. It initially stepped into transportation and gradually crept into almost all walks of our lives. These apps have given a new dimension to businesses as most of the apps cater to people's basic needs. It is worth mentioning that on-demand service apps have also offered job opportunities for several people. As these apps have spread to almost every sector, including food delivery, household work, handyman services, pet walkers, babysitters, courier pickup, dating, etc., the market is getting flooded.
The grocery delivery apps have transformed the traditional grocery shopping experience by offering convenience and comfort to the users. Although it has faced some challenges in its initial stages, more people are drifting towards these platforms. On-demand grocery delivery apps have defeated all the odds and changed the lifestyle of people forever. Its monetary potential has made several entrepreneurs step into the digital realm. Considering the steady increase in users' displacement from traditional grocery shopping methods, it is now the perfect time for enthusiastic entrepreneurs to build a Bigbasket clone app.
Various business models:
Basically, there are four different types of business models in the on-demand grocery delivery app sector. Choose your business model wisely based on your business requirements, as it will be your stepping stone into the on-demand services business.
Aggregator model:
The Aggregator model will be the perfect choice for your business if your goal is to bring all the grocery shops in your vicinity together onto a platform. It will be the right choice for millennials' consumption and shopping patterns. The store will be responsible for delivering groceries to the customer's doorstep on time.
Marketplace model:
The marketplace model is much similar to the aggregator model in many aspects. The only significant difference is that the responsibility of deliveries is that of stores; instead, the app will hire delivery executives. These apps provide an excellent opportunity for freelance delivery executives as they can work in their preferred timings. They will get a separate app that will show the order details and navigate them to the delivery location.
Single store applications:
Single store applications can be an ideal choice for entrepreneurs running a supermarket store. They can quickly boost their sales and overall revenue by offering door deliveries for customers in their neighborhoods. The store owner will be responsible for maintaining the inventory, payments, deliveries, and resolving customer queries.
Warehouse model:
Established grocery chains like Walmart use the Warehouse model. It will be an ideal choice for entrepreneurs who own warehouses. You can ensure timely deliveries and update the inventory appropriately.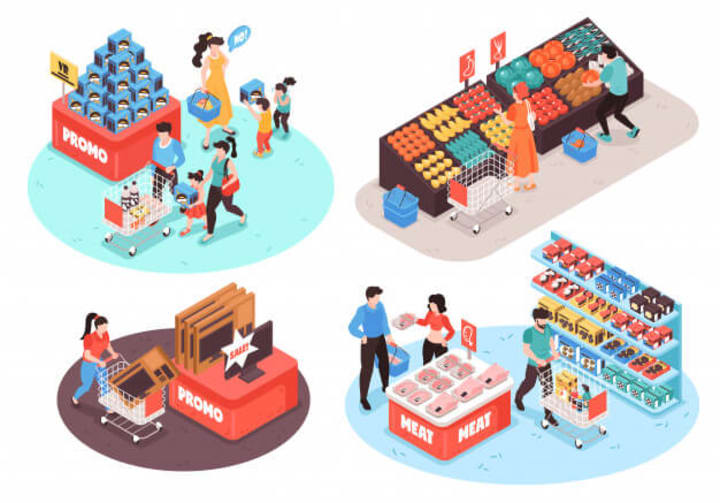 Enhancing the user experience on your platform:
Your Bigbasket clone script will be loaded with the essential features to run an on-demand grocery delivery business, but it won't be enough to reach the market's top tier. You have to go the extra mile to offer a unique experience for your customers. You can try offering same-day deliveries to benefit and delight your customers.
Every feature should culminate at customer satisfaction, and it should yield profit for your venture. Customers order groceries regularly, and they might need it on the same day. Your customers will love Same-day deliveries, and it will translate into loyalty. Promotions and discounts are great ways to attract more users. The app's inbuilt analytical tools will help you learn more about the users' spending patterns, and the data can be used to offer discounts exclusively. User feedback is not something that should be overlooked. They will help analyze the drawbacks of your services and customers' expectations. Customer feedback will improve user engagement on your platform.
Conclusion:
The advancement in technology has enabled entrepreneurs to implement more features on their on-demand grocery delivery apps. The increase in the number of smartphone users and the broader availability of the internet is the primary reason for the immense popularity of on-demand service apps. Ensure that you choose a professional Bigbasket clone app development company that excels in creating and customizing grocery delivery apps.
Discuss your business requirements and scale of your application with the development team. Analyze the competitors' apps and look for the drawbacks in their services. Try to bridge the gaps in their services with your application to attract more users. Getting a white label clone app also offers you unlimited customization options to integrate exclusive features. You need not have to worry about the app's bugs and glitches as the clone scripts will be well refined.