Box Printing
custom packaging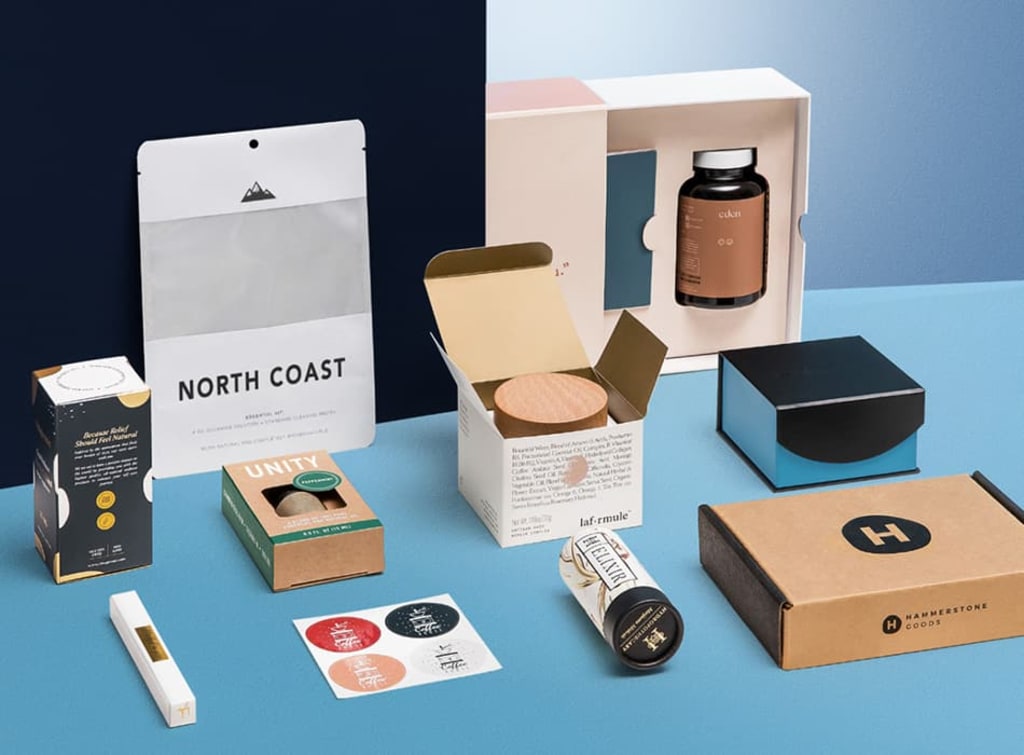 Many business owners does not have the experience to design custom Box printing. This can lead to disappointment when the product doesn't look exactly like the prototype. Because of the differences between the output from a digital monitor's and real-life prints, printing output may not match what is displayed 100% of the time. You can control the quality of the printed output by adjusting the printing process. However, this will depend on the type and style of box printing. Most packaging is printed with either offset printing plates or digital printing methods. To better understand digital and offset printing, let's look at them in detail
WHAT IS OFFSET PRINTING
It is also known as lithographic box printing. It uses metal plates to layer colours onto sheets before rubber rollers transfer the design onto the final medium. Each design will require a custom plate printing plate.
Metal plates and rubber rollers are used for offset printing.
WHAT IS DIGITAL PRINTING
It is a better option than offset. Prints directly onto the medium you choose. It is easy to create a design on your computer, and then send it to the printer.
Digital prints can be printed directly on the substrate.
MOQ
The minimum order quantity required for placing an offset or digital order is the key difference between digital printing and offset printing. If your company has regular large orders for the same packaging design, offset box printing can be more cost-effective in the long term. A large deposit is required due to the high cost of custom plates. Offset printing usually requires a minimum order quantity of several thousand units. Digital printing, on the other hand, has a lower minimum order quantity, sometimes as low as one unit. Digital printing is cost-effective as there are no plates to use or create, saving you a lot of money. For small orders, this method is significantly cheaper.
DIGITAL VS. OFFSET PRINTING
Digital printing is less time-consuming and costs less for smaller orders. Digital printing is the best option for small businesses and brands who want to spend less upfront.
PROTOTYPING
The initial setup is the essential difference between both printing methods. Digital printing transfers a file from the digital world into a physical copy. Offset printing requires additional steps. The design must be completed before custom metal plates can be made. This step is often the most time-consuming and expensive. This is true for every design. If changes are needed after the prototype is completed, a new set of plates must be created. The invoice will be hefty. However, keep in mind that only a few printing companies will print less than 1,000 units of an offset design. You don't need to order 10 or 100 prototypes for testing. Digital printing allows you to order a much smaller quantity of prototypes without paying a large setup fee.
Digital printing is excellent for creating custom packaging prototypes, as the blueprint can be modified several times before it is final.
Even if a brand plans to use offset printing on the final product, it is advisable to prototype the product digitally. Using digital printing for your packaging prototype is wise, then offset print the final product. This will allow you to be more efficient, cost-effective, and straightforward.
TURNAROUND TIME
Offset printing is time-consuming and can slow down projects. Digital printing is a more efficient option for small businesses. Digital printing is the best option for small runs. It also offers a fast turnaround.
COST
If your brand uses the same design, offset printing will become less expensive. The high cost makes most of the investment of setting up initial plates. Digital printing is significantly cheaper than offset printing because it doesn't require custom plates and setup fees. Digital printing will be less expensive if your brand is innovative with its packaging and places fewer orders than a few thousand.
rinting is cheaper for smaller runs. Even if adjustments need for made while on the move, it will still cost less; if you print a single design over the long term, offset printing is more cost-effective.
Digital printing suits small business needs.
It can be a rewarding experience to see your packaging come alive through printing. It can be challenging to see your final product through the design process. You can create realistic expectations by paying attention to the packaging material you prefer, the detail and depth required for your design, and the budget you have allocated for custom packaging. This will allow you to achieve a satisfying final result.
Digital printing is an excellent option for e-commerce companies due to its simplicity and cost-effectiveness. It doesn't matter if you plan to do large-scale production runs or market testing. It is worth developing digital print prototypes and mass-produced with the same efficiency as lithographic technology.
Digital printing is cost-effective solution for simple designs use in most e-commerce packaging.