Blinds Direct Online Guide to Choosing Blinds for Your Home Office.
Sheffield-based Handmade Blinds Brand Shares Best Design Advice on Making the Most of Your Home Working Space.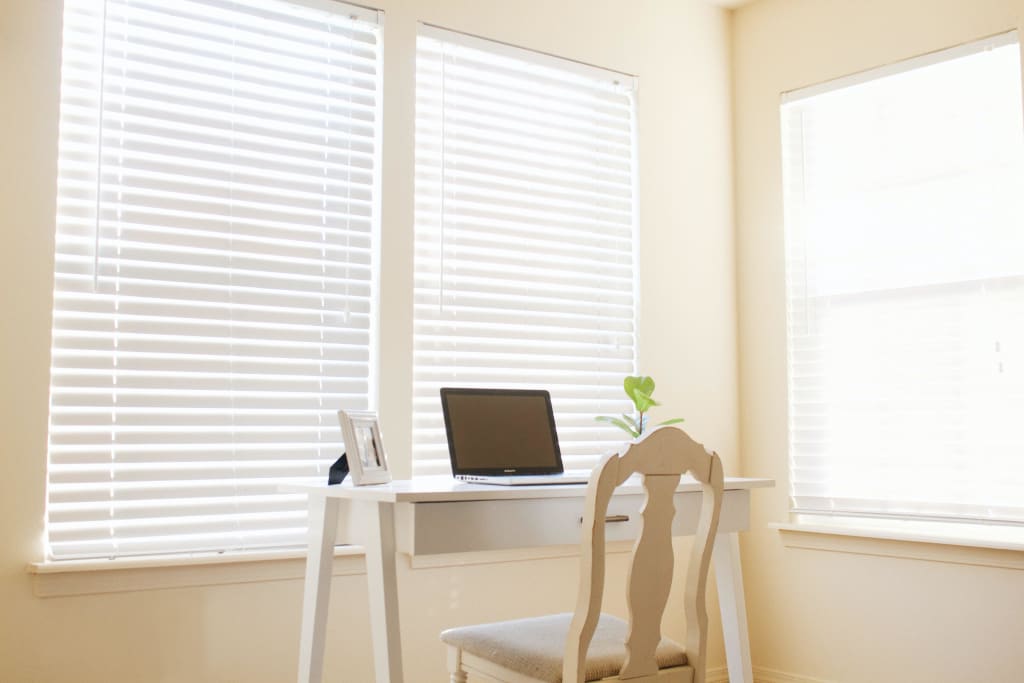 With new lockdown rules implemented across Britain, it is clear that remote work isn't going anywhere soon. During 2020, many transitioned from working in the office to working from home, and some made changes to their home spaces to create a "working atmosphere." Blinds Direct Online, a leading producer of handmade window blinds, is sharing some advice on making your home workspace feel more like an office without taking away the coziness of home.
According to the UK's Office of National Statistics, as of April 2020, 46.6% of employed people did some work at home, a figure that grew towards the end of the year. Londoners were among the most active work-from-home regions, with more than half (57.2%) of workers living in London having done some work from home while just over one-third of workers living in the West Midlands (35.3%), Yorkshire and The Humber (37.6%) did some of their work from home. North East, North West, and South East and not too far behind.
With so many people making a shift towards remote work or even freelancing and switching to more flexible work conditions, how can one make sure their home office is providing the best working conditions?
Make a Dedicated Space
Just as with a normal office routine, it is important to have a designated working space. Don't try to do work on a kitchen table or in the bed—our minds don't associate these spaces with work activity, so this may affect productivity. Instead, think about unused spaces at home. Spare room, extra table, even the space under the ladder - all of these may be converted into a work space. Though your home may not be spacious, try to create a place that will be 100% dedicated to work, because working across two or three different areas of the home is far less productive than working one area.
Add Some Light
Especially during winter months, when the natural light is scarce, it is important to choose proper window treatments. These should be flexible enough to regulate light and protect the eyes from tiring when viewing a computer screen while letting enough light into the room. Vertical blinds are often seen in offices and not so much in homes, but if you've decided to create a dedicated space for a home office, some neutral shade vertical blinds may be the best choice. Offering incredible light control, Blinds Direct Online vertical blinds are all supplied with a high quality white slimline head track that is incredibly durable and made to exact specifications.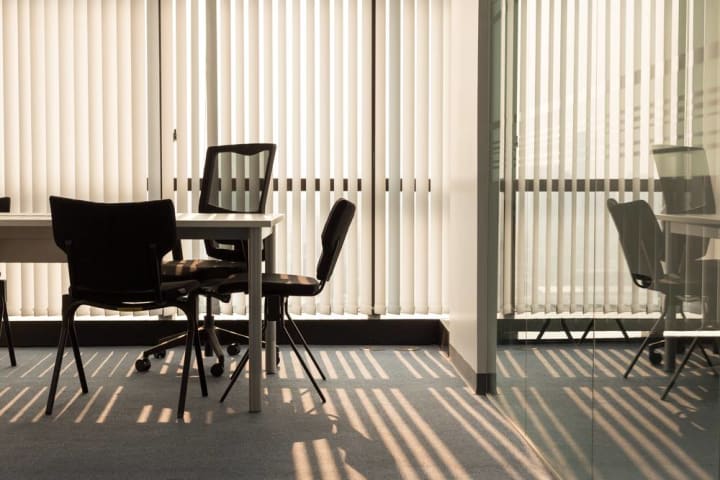 Go Minimalist
Sleek and minimalist spaces feel like they have been created specifically for work or study. For your home desk, choose clean, minimalist forms and neutral colours, so nothing distracts you from what matters.
Add Uplifting Colours
If your space doesn't have many windows and is dark, use some bright accents to create an uplifting mood. For example, 2021 Pantone Colour of the Year "Illuminating" Yellow might make a great choice both for building an upbeat atmosphere as well as keeping up with social trends. Blinds Direct Online's yellow blinds, such as the Sunshine Yellow Roller Blind, can make a great addition to any interior, bringing sunlight and optimism to your space!
About Blinds Direct Online:
Blinds Direct Online is a Sheffield, UK-based premium, made-to-measure window blinds producer. For more than two decades, Blinds Direct Online has installed their blinds in well over 500,000 homes nationwide and can guarantee the highest possible quality at the lowest possible cost.
Reader insights
Be the first to share your insights about this piece.
Add your insights