Black Panther Wakanda Forever Review
Black Panther 2 Review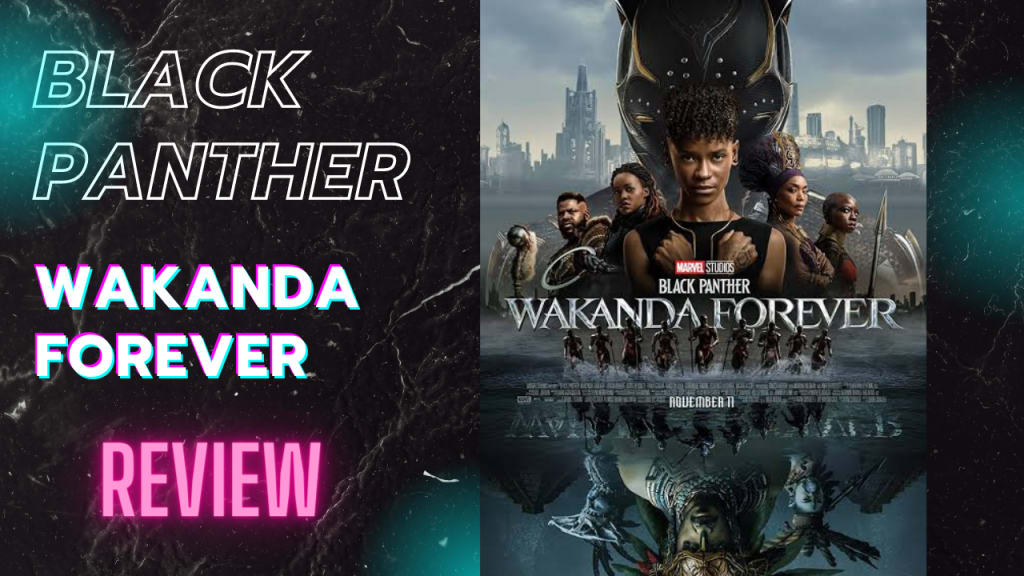 Finally, the Marvel franchise's Wakanda Forever film has been released in theaters. It is a sequel to the 2018 film Black Panther, so if you haven't seen it yet, you should definitely do so first.
After the death of King T'Challa, the Wakanda kingdom is immersed in sorrow, and at the same time, big trouble is coming to Wakanda. To fight this trouble, the leaders of the Wakanda kingdoms will have to unite and save their kingdom.
So what is the current major threat? And to know whether the leaders of Wakanda will be able to unite after the death of King T'Challa and save their kingdom from the coming trouble or not, you will have to watch the Black Panther: Wakanda Forever film in theaters.
Black Panther Wakanda Forever Review
This is the strong follow-up to the 2018 Black Panther film, and believe me, it's been a long time since I've seen a mature Marvel film, so the masterful way in which King T'Challa's death has been handled should be commended.
The beauty with which themes like loss or grief are explored here will make you emotionally invested in the story from the very beginning, and we know that the actor who played King T'Challa, Chadwick Boseman, is no longer with us. That's why your emotional investment will even double.
Both the characters' pain and the pain of the actors who have worked with Chadwick Boseman, which was also visible on screen, were very real to me when they were experiencing the grief of King T'Challa's passing.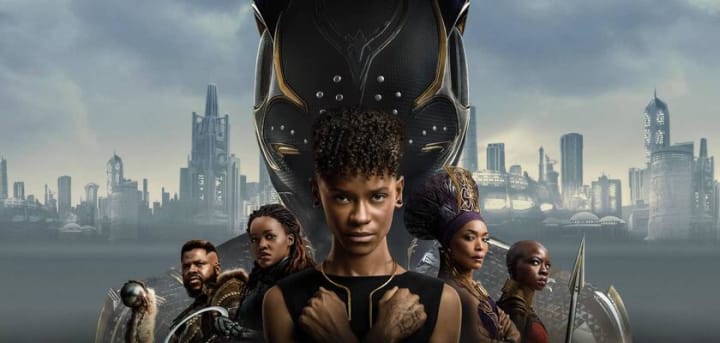 Not only this, but we also got to see the life-changing emotional journey of King T'Challa's sister Shuri, which was completely heart-touching.
Beautifully, new obstacles and threats have also been added to the story at this point, along with a new underwater civilization that Namor is in charge of.
Namor is a very powerful villain character; his introduction or screen presence is quite strong, and I am pretty sure you will like all the scenes that were between Shuri and Namor. In addition to Namor, we were also introduced to Ironheart.
The action has also been well-planned, particularly the battle sequence seen at the end.
Light humor has also been widely used. All the actors' performances were no doubt impressive, the music is great, and the overall production quality is also commendable.
This movie lasts for two hours and forty minutes, and the pacing of the film is slow, so you may find its length to be more, and in the middle portion of the story, it gets off track.
Namor's backstory was presented in a very fast-paced manner, and I believe that more time should have been spent on Namaor's backstory.
Watch it or Not
In my opinion, Black Panther Wakanda Forever is a strong follow-up movie; this time, the plot has been prepared with a fresh perspective, for which the creators are given more credit than they deserve, even though they put good effort and though into making it.
You can take your entire family to the theater to watch it; you will not be disappointed. If I tell myself that I had a great time watching this movie in the theater, I know that my money was well spent.
Guys, I would like to tell you that there is a film in the horror slasher genre called Terrifier 2, which is even more horrifying or disturbing than its previous part. I have offered my comment on it, you can check it out if you want.
Reader insights
Be the first to share your insights about this piece.
Add your insights