Black is Back in Banking and Business
Did You Know the Youngest Female to Own a Bank in the U.S. – is Black?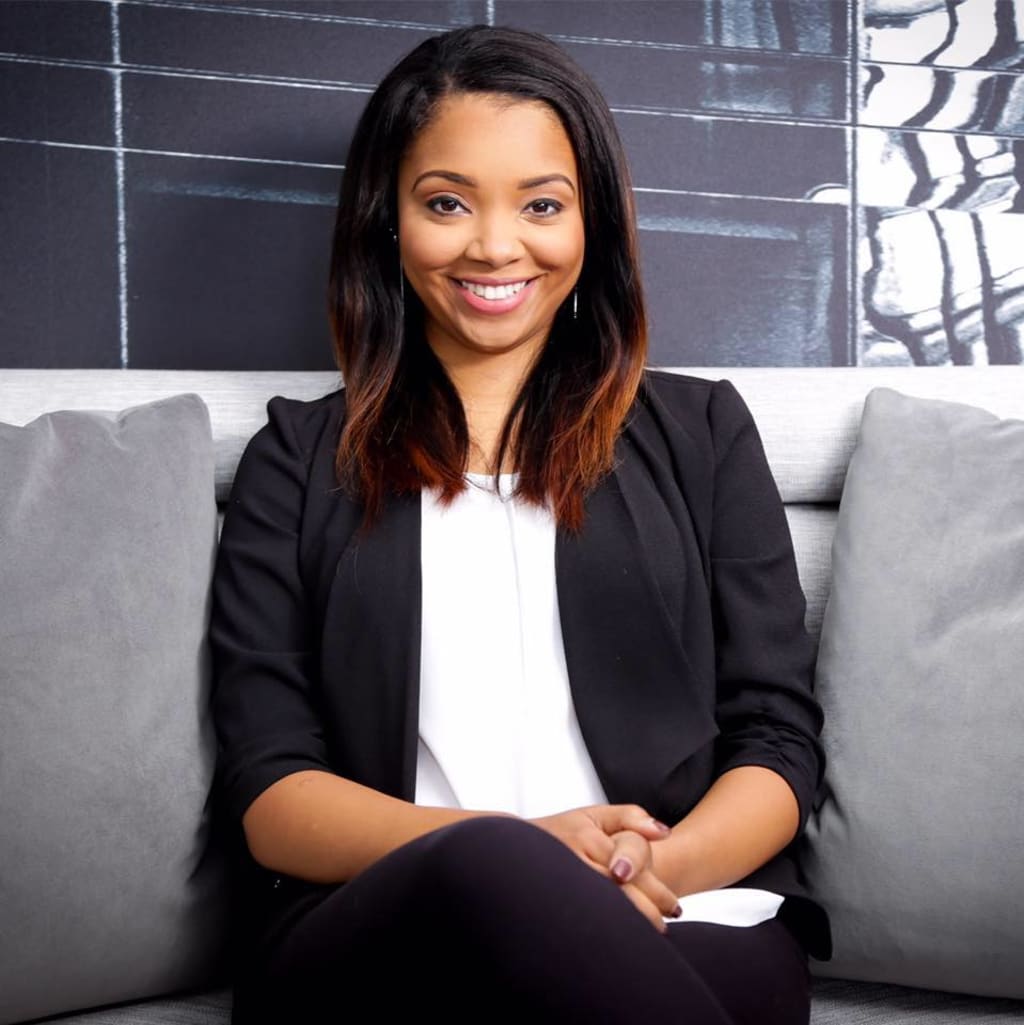 Used with Permission, Retrieved from: https://www.facebook.com/sheenadallen/photos/1711918419052777/
Apparently being black is better than ever, and I should say it's about time that the world knew this. If you don't know what I am talking about, then listen close because I don't like repeating myself. More and more people of diverse backgrounds, upbringing and heritage are making headway into the top echelons of the world. They are turning the tired concept of inequality upside down and inside out. Whether through Real Estate, Wall Street, Technology, Government, Finance, or other industries - diversity of leadership is getting more apparent. More and more examples of empowered minorities are making the news.
Things are not perfect, but there is definitely an uptrend in success stories and it's palpable. Case in point: An extremely intelligent and very talented young black entrepreneur named Sheena Allen is turning heads and making news as she continues to grow by improving on herself and her situation by doing what she can to help others. As a published author and featured in her fair share of magazines and documentaries, she certainly is making a name for herself. We're going to touch on the highlights of her story.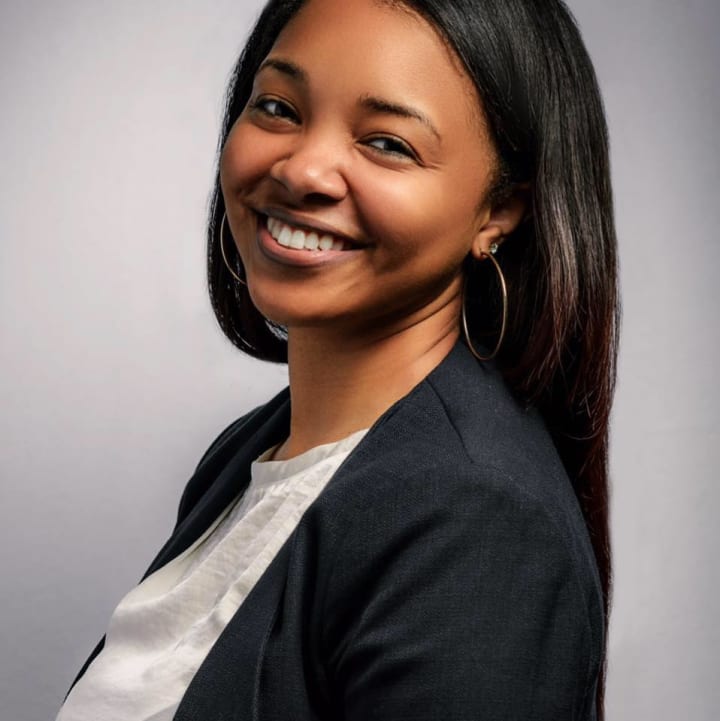 Born in the town of Terry, Mississippi (which is close to Jackson, and which used to be called Dry Grove over a century ago), Sheena blossomed into the beautiful southern belle that she is today (Aspan, 2019). Supremely intelligent and professionally driven even from a young age, she graduated from High School and did not feel that college was her thing (Brunson, 2020). Her parents pressured her to further her education though, and she achieved a dual degree in Psychology (B.S.) and Film (B.A.) from the University of Southern Mississippi (U.S.M.) in December of 2011. She still considers college a step that she didn't exactly need but admits that she is glad that certain professionals take that route to tackle the more difficult roles and careers of the world.
Allen developed her first company in 2011 as a senior in college but has since been working to help those that have to rely on payday advance loans to get by (Aspan, 2019). She remembers growing up with individuals who often fell victim to predatory lending practices and questionable payday advance services (Santana, 2019). Sheena recalls that those individuals were left out of the banking loop, and still observes it to this day. She started research to tackle the problems she seen in the financial system back in 2016, and in 2018 launched her newest startup business, CapWay, which is a nontraditional digital bank that has since brought in millions of dollars for initial funding and is already bringing in her own niche of users that is growing all the time.
The documentary She Started It (2016) was the premiere Allen needed to get into film and broaden her horizons (Allen, n.d.). It was also intended to open the eyes of other women to the prospects of leading a successful life in the world of Start-Up businesses. That relates to something that I have had to learn for myself, which is this: If you have a dream, a vision, and a plan, you have the power to succeed. You can (and often must) create your own opportunities.
Her book, The Starting Guide (2017), details the life of Sheena Allen, her early travels into the tech world, Business Tips 101 and what it's like being a nontechnical founder. What does that mean, nontechnical founder? Well, in essence that means that she has a background in business and not originally in technology and so she has had to work her way into it and get herself through all the challenges that this has brought her. She had to pivot herself into a new industry, one that she now knows has unlimited growth potential. The response that she received from her book inspired her to create an interactive workbook app called App It Out which covers curriculum that explains and simplifies app development for the layman wanting to get into creating apps (Sawhney, 2019).
More recently, Sheena has been doing interviews and going on tour to bring her products and her message to others across the country (Santana, 2019). Visiting high schools, college campuses and other locations, she has been succeeding in spreading her values to the youth of the Magnolia State. She has acquired a few titles and made a few lists along the way such as 2018 Business Insider Under 30 Innovator, 2019 Inc Magazine Female Founders 100, Inc Magazine 30 Under 30, 2019 class of Forbes 30 Under 30 (Allen, n.d.).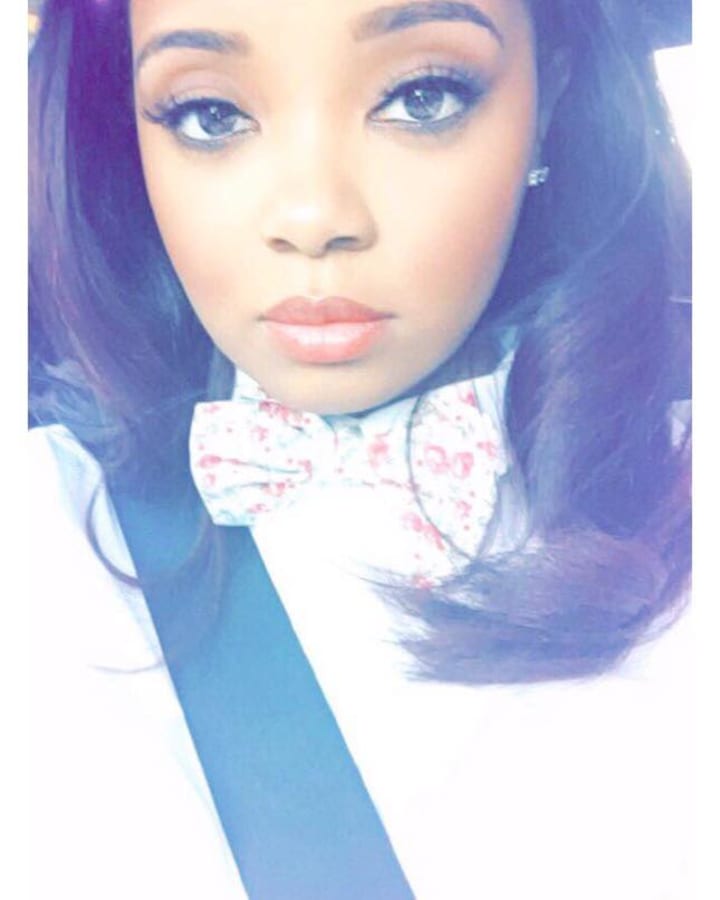 Allen keeps giving back to the community and has inspired girls in her home state to grow themselves and get into the Tech Sector (Ablaza, 2019). The first Hackathon that was held at U.S.M. back in 2017 was an early success where over fifty talented young black women from high schools across the state of Mississippi gathered together to build a social media app by working in teams and utilizing the expertise of professors and computer science specialists alike. The event has been held annually since its humble inception and has brought in guest speakers that include representatives of the Science, Technology, Engineering and Math (S.T.E.M.) fields who are also women of African American decent.
One of the strongest quotes that Sheena made that really caught my attention is this: "Mentors are huge to the journey," (Coll, 2017). The mentor she seems to attribute a lot of her success for breaking into the app industry with is Josh Kerr of Austin, Texas (Talbert, 2015). Following her story, she was getting frustrated with breaking into the tech industry. The importance of finding a teacher that could show her how to do things (better than she had been) was weighing down on her. Then one day she lucked out and got a tip on a potential mentor that was willing to take on a mentee. She followed up on the lead and called Josh up immediately and was asked how long it would take to get to Austin, Texas so he could help her first-hand. Within two weeks, she was packed and heading off on that leg of her journey.
Another quote that she made struck a chord as well and involves forming a business from next to nothing. "The entrepreneur's journey is not easy. I think that if it was easy, everybody would do it." (Coll, 2017). This I know on a personal level. Usually, the best successes you will have in creating your own company involves really knowing what the company is about, and what it does, how it works but more importantly it involves motivation driving you into leading a service that others can make use of.
A final quote of hers that I like, and feel can really make an impact on others (of all ages) is this: "We've lived the problem, so let's be the solution." (Aspan, 2019). This last quote really hits home and mirrors how I have felt for a good long while about things that I have experienced myself and ties into what Sheena Allen said toward the end of one of her interviews, that she can touch the world with the ideas in her head (Brunson, 2020). Hearing that really impressed me and her quotes overall have left a strong impression that has stuck with me since hearing them. We have the power to touch others with our ideas, the trick is finding the most efficient way to do so. She is a force to listen to, and on the off chance that she ever offers you a mentorship take her up on the offer. Don't think about it, just jump on the opportunity.
Sheena intends to continue spreading her message to today's youth. She ultimately intends to bridge a gap between money and millennials (Santana, 2019). She also wants to disrupt the grip that the "predatory economy" has on people's lives (Coll, 2017) and hopes that in offering her latest app, the service improves the situations of her customers. So, in closing, I want to say a few words. Take Sheena's story, really take it all in, examine how she gives so much of herself, her time and attention to improve the world. And if you will, open yourself to the inspiration that she embodies so that you can unlock your own potential. Be for others what would have made the difference to you when you were growing into the person that you are today. That is real power.
If you enjoyed my work, thought it was educational or found it helpful then please hit the LIKE button (looks like a Heart icon at the time of this writing, located after references to my article but before the Read Next recommendations.) In addition to that, if you are feeling even more generous please send me a TIP through Stripe, share the link to this and other articles on social media, spread the word and help me get recognized as a writer (it never hurts to incentivize my efforts in as many ways as possible.)
Visit me on twitter at:
https://twitter.com/GRReed8
Visit my Facebook page:
https://www.facebook.com/GeraldRoyReedforChange
Visit the Vocal Media Creators Hub on Facebook:
https://www.facebook.com/groups/1511757102346213
If you want to read more content by me, please consider reading the following stories and articles:
https://vocal.media/theChain/bitcoin-origins-operations-happenings-objectives-and-offerings-uh-boohoo-for-short
https://vocal.media/petlife/new-town-trials
https://vocal.media/families/hope-restored
References:
Ablaza, K. (2019, January 10). USM, Craig Newmark Philanthropies Host Speaking Tour to Encourage More Women to Enter High-Tech Fields. University of Southern Mississippi. https://www.usm.edu/news/2019/release/usm-craig-newmark-philanthropies-host-speaking-tour-encourage-more-women-enter-high-tech-fie.php
Allen, S. (n.d.). Sheena Allen. https://www.sheenaallen.com/about
Aspan, M. (2019, April 18). More Than 30 Million Americans Are 'Underbanked.' This Mississippi Millennial Is Trying to Change That. Inc Magazine. https://www.inc.com/maria-aspan/capway-sheena-allen-financial-services-banking-app-underbanked-30-under-30-2019.html
Brunson, P (n.d.). The Making of Sheena Allen: The Youngest Person in the World to Own a Bank. Paul Brunson. https://www.paulcbrunson.com/blog/the-making-of-sheena-allen-the-youngest-person-in-the-world-to-own-a-bank/
Brunson, P. (2020, November 16). The Making of Sheena Allen: The Youngest Person in the World to Own a Bank. YouTube. https://www.youtube.com/watch?v=PqtINLwjcOY
Coll, J. (2017, November 23). USM grad Sheena Allen doesn't fit Silicon Valley stereotype, still finds high-tech success. University of Southern Mississippi. https://www.hattiesburgamerican.com/story/news/education/usm/2017/11/23/southern-miss-grad-sheena-allen-doesnt-fit-silicon-valley-stereotype-but-stilfinds-tech-world-succes/884861001/
Phillips, K. (2019, July 30). FinTech Boss Sheena Allen Is Tackling What It Means To Bank While Black. Essence Magazine. https://www.essence.com/news/money-career/sheena-allen-entrepreneur-interview/
Sawhney, S. (2019, February 27). Sheena Allen. Sustainability Investment Leadership Conference. https://silcny.com/team_member/sheena-allen/
Santana, J. (2019, April 1). https://www.forbes.com/sites/jessicasantana/2019/04/01/sheena-allen-is-bringing-financial-opportunity-to-underserved-millennials/
Talbert, M. (2015, August 17). Black Enterprise Magazine. https://www.blackenterprise.com/mississippi-app-guru-sheena-allen-appear-new-documentary-%e2%80%98she-started-it%e2%80%99/
Wilson, A (2018, November 13) 30 Under 30 2019 Social Entrepreneurs: Leveraging Business Smarts To Save The World. Forbes Magazine. https://www.forbes.com/sites/alexandrawilson1/2018/11/13/30-under-30-social-entrepreneurs-2019/?ss=30under30&sh=305d0c0a6bd6

G. R. Reed
Mr. Reed is an entrepreneur, writer and lover of art that lives with his two children in Southeastern Utah. Between work, his hobbies (dabbling as a beekeeper and gardener) and raising his children as a single father, he keeps himself busy.
See all posts by G. R. Reed →