Black Adam Movie REVIEW
DC Black Adam Movie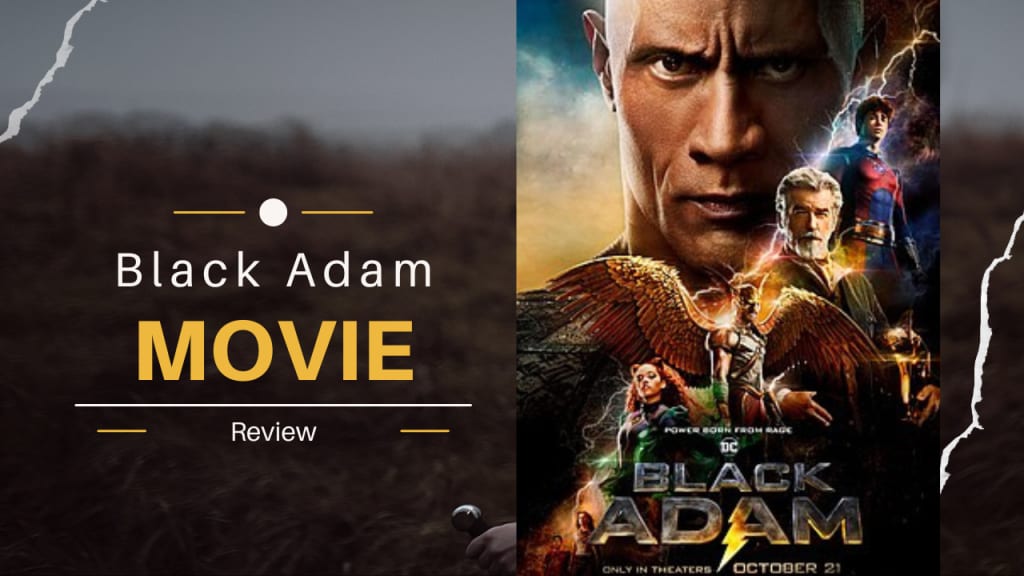 Black Adam movie review
Do you know what DC or Marvel's most powerful weapon is? In his comics, out of which any character can reach the cinema, Black Adam has come. He looks like a superhero, but in actuality, he is not. Hey, I am not saying this, but Black Adam himself says so.
Black Adam has finally arrived in the theater, which was much awaited by DC fans, but Marvel's die-hard fans also wanted to see this movie because of The Rock.
Look, the length of this film is only 2 hours, i.e., I can not say much longer, and I have seen this film in the Hindi dubbed version in 2D because maybe this movie has not been released in 3D, and according to me, it is not even needed.
My first reaction is to say that this movie is a one-time watch, but in my opinion, it is not the best movie of DC at all.
There are not many twists and turns in the story. This is just an introduction film for Black Adam. The theme is still God vs Evil, a battle between good and evil with a superhuman standing in the middle.
Black Adam has brought many stories with him. Some consider him to be a hero, and some have to say that because of this, the whole kingdom was ruined. Now it is possible that from this reaction of mine, you are feeling that this film is bad. No, it is not like that at all. Watch this movie and your entertainment is sure.
The visuals, fight scenes, jokes, and characters in this film are fantastic, especially the Justice Society's superheroes, who you're probably familiar with from Marvel.
The tug-of-war between Hawkman and Adam is handled very well.
Negative Point
Black Adam is a brutal anti-type guy in comic books. But in this movie, Adam's character didn't see the brutality that comic books mention about this character. I mean, the way he is killing people or creating havoc in the city, they are part of action sequences but not brutal.
If a little more brutality was shown towards Black Adam, then it would have been fun.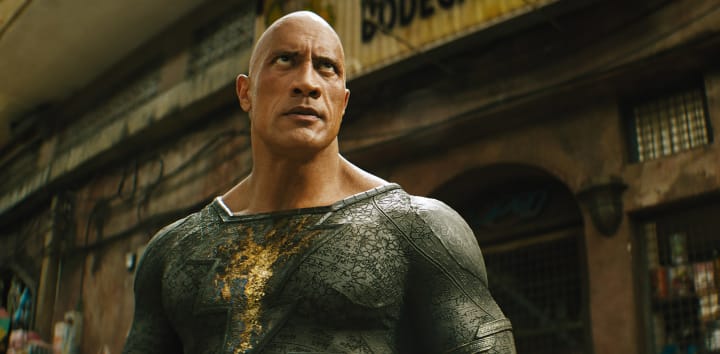 Most of the scenes in this film will make you feel like you have already watched it, especially if you have already watched many superhero movies or are a fan of superhero movies or shows.
The biggest negative point of this film is its connectivity with the characters and story line, where this film is a bit behind.
The storyline starts, and everything is well understood, but the characters did not get proper development.
If there is a fight sequence or any special visual treatment going on in a film, then it is fun till then it seems that I have come to watch the movie, and I will go after seeing it.
This film also becomes quite predictable. By the time the second half came, I felt too slow for the action, and whatever drama was there.
By the way, I noticed that the backstory of Black Adam has been presented away from the origin due to which Black Adam comes out as an anti-hero instead of a brutal anti-hero.
Conclusion
Overall, if you like superhero stuff, brutality, and action sequences in full swing, then yes, this movie will prove to be enjoyable for you, and if you have put more expectations on it, then it could be disappointing for you.
Before going, I would like to tell you that a short film has been released by Marvel called Werewolf By Night. which is available on Disney Plus Hotstar, where the story of a monster named Jack is shown, and I highly suggest you must watch this movie because it is a complete package of entertainment.
If you have seen this movie, then tell us in the comments.
Reader insights
Be the first to share your insights about this piece.
Add your insights