BHasty Travel
Our Story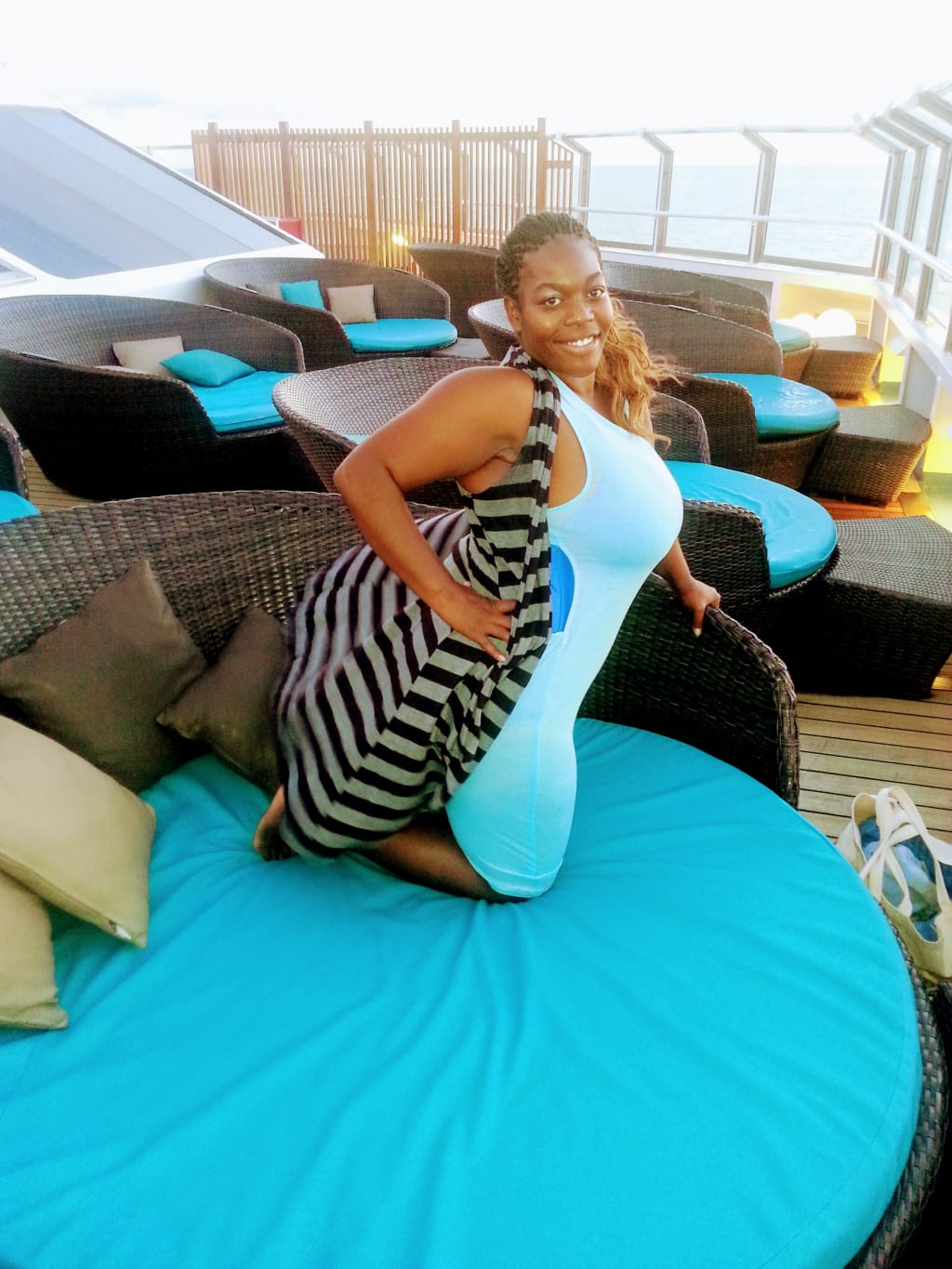 Carnival Cruise 2017 ~ St. Thomas
Hello and thank you for your time. My name is Kristen B. Hasty. I am a certified travel agent located in Chicago, IL. I started BHasty Travel service 2 years ago after I enjoyed an island hopping 7 day cruise. We experienced so much in those 7 days. I fell in love with the travel industry and the experiences it has to offer. I also realized that going on vacation was more within my reach than I realized.
I wanted to spend more time with my daughter as she seems to be vastly growing up. We took a vacation to Disney World in 2007 when she was 7 and that seemed so long ago. Then a good friend asked me a question that changed my perspective. "Do you get paid when you and your family travel?"
"Absolutely not!" She began to update me on how she earns a commission for her vacations and family gatherings.
I love to travel and wanted to see more of the world. I joined the travel industry December 2016 and it has been amazing. I love helping others build their dream trips. When speaking with my clients about past vacations you can hear them light up over the phone. That is my objective to help people light up when speaking about or remembering that great vacation they're on or had.
To get started in the travel industry I completed a course with my host agency to get familiarized with travel rules and regulations. This detailed training is required before working with companies in the travel industry. It was also a great training to assist and properly inform my travelers when traveling. Once I was certified as a travel agent I received a CLIA/ IATA number that allows me to work with amazing resorts and hotels in fabulous destinations.
Oh My! There are so many amazing and beautiful destinations around the world. The best part has been seeing beyond the Continents. I realized that I only really thought of travel as moving from continent to continent. Not really relishing in the cities that are inside these amazing places around the world. I have also discovered some amazing Islands that I didn't know existed before.
Santorini (or Thíra) is my favorite find and new bucket list destination to travel. This beautiful island that is a part of a group of 5 islands yes 5 is in Greece in the southernmost part of Cyclades. It is filled with colorful landscapes, crystal blue ocean waters, and spectacular rock formations as it is the youngest volcanic land in the Eastern Mediterranean. This destination will be a beautiful adventure for anyone.
BHasty Travel service is affiliated with the top travel destinations in the industry. I have completed 70 courses and webinars to familiarize myself with high demand hotel/resort destinations around the world. I am happy to assist you with creating your next vacation. The tools and know how that I have acquired is great resource to utilize in creating a great travel experience.
I understand that many of us work very hard day in and day out with the desire to experience a great vacation. With online booking engines people are definitely able to do their own research and book their own travel. With so many options to choose from doing this process yourself can become overwhelming.
I understand that and take pride in helping my clients find vacation amenities that they feel make for an amazing vacation!!
My Services Include but Are Not Limited To:
Arranging travel for business and vacation customers
Planning and arranging tour packages, excursions, and day trips
Finding fare and schedule information
Calculating total travel costs
Booking reservations for travel, hotels, rental cars, Cruises and special events, such as tours and excursions
Informing clients about what their trip will be like, including giving details on required documents, such as passports or visas
Providing clients with full itinerary details
Giving advice about local weather conditions, customs, and attractions
Making alternative booking arrangements if changes arise before or during the trip
I'm excited to share to the world with you!
Visit my website BHastytravel or complete the Hire My Service form.