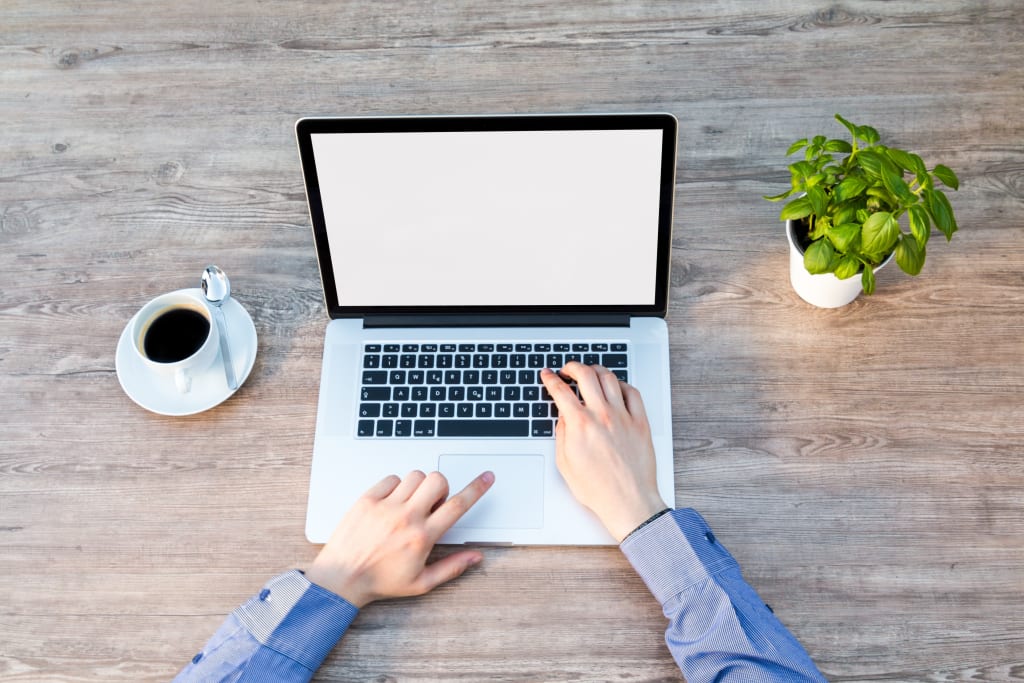 I would like to share with you now eight golden tips that every freelancer should know, whether professional or novice, these tips will help you expand your business further
The first tip, a question that makes a lot of beginners stop working, is how do we get paid?
Some people think that the Internet is somewhat virtual and they can't be paid for what they work, and other people say that PayPal isn't available in their country, so how will they get their money, this concern may cause some people to stop working and this is completely wrong
I just want you to never think about how to pay you, all you have to think about is to start a good job, as for the money, don't worry about how to get it, there are several ways that will be available to you during your work, for example you can register at Payoneer, you can create a bank account Virtually connect to any destination or site you work for and get your money, as soon as you start working, you will find a solution to any problem you face
The second advice is not to start working and providing services without having a business gallery, which is a small website where you display your work, testimonials and customer reviews in order to gain more confidence and gain more clients
For example, if you are a graphic designer, you may work in an animation design, programmer, website developer, anything you do you have to publish so that people know who you are dealing with and know your capabilities, so anyone who wants to ask you for a service can see your capabilities and this will definitely give you a result Positive, and therefore it is necessary to create an exhibition of your works
The third tip is to create educational clips and courses, this step will help you gain more and more customers
It is good to publish these courses in the form of videos via YouTube, if you work in any niche, you can take photos, design videos and publish them via YouTube, Facebook, Instagram and other amazing means, and honestly, this method always gives a great result and brings you many clients , and even that many customers become direct contact and they always ask you to continue publishing these courses to keep them informed and aware of all those wonderful things you have done
Even if you don't want to create videos, you can write articles
Create a blog to save your articles including all the tutorials you create, you can also create free or even paid training courses on udemy, skillshare or whatever, this will also help you promote your business and tell people what you can do
When you provide services via the Internet, you will talk to a lot of people from all over the world, and the most powerful language today and more known is the English language, so here comes the fourth advice, which is to strengthen your English more, I don't ask you to be professional in it, but all I ask of you is to dedicate part of your time daily to learn more of this language, even if you have to communicate with clients or make calls to them even to explain a project, you will be able to communicate with them without any problems
The fifth tip is to never provide your services for free Your work, time and knowledge are of great value
If the service you perform doesn't take you much time, this happened after tired years, perhaps to reach this experience and speed of work, so always charge fees for your services, you can if you want, as I mentioned in the third advice, to create educational courses and publish them via YouTube, Facebook, Instagram or whatever is completely free and through this free content you can promote your paid services
For example, you can offer an addition for free, or offer a discount to some customers for free, these things build between you and the customer a kind of trust and thus you have given your time, work and effort valuable and kept the customer completely satisfied
Tip number six, you have to choose the perfect chair and the perfect workplace, you have to know that your health is much more important than money, it is better to allocate maybe 30 minutes each period to do some exercises and walk to relax your back and body, yet you must choose the position Ideal for your business to keep you comfortable
The seventh tip is not to rely completely on promoting within websites to work as a freelancer, go to larger sites for freelance work and promote yourself there, create profiles for you in all the big sites mention everything you can do and put customer testimonials and reviews as a reference within these sites, and here comes the role of the business exhibition that I asked you to create, simply don't rely entirely on independent work sites, go away in the larger sites and promote yourself more and more to get a better result and more clients
The eighth tip, and it is always the most important, patience and only patience. After you start any business online, you have to work hard and be patient You may wait for a month, two months and maybe for a year, but when the results appear in the long term, you will be completely satisfied, you will have set up a business strong you can count on for the rest of your life, your work stays at home, comfortable full time from your home, you get what you want, you keep that job to yourself, and you earn great love and interest from many clients and that's the best part
Reader insights
Be the first to share your insights about this piece.
Add your insights