Best Business Casual Shoes for Men
Looking for classy shoes but with a casual feel? Here are the best business casual shoes for men to purchase now.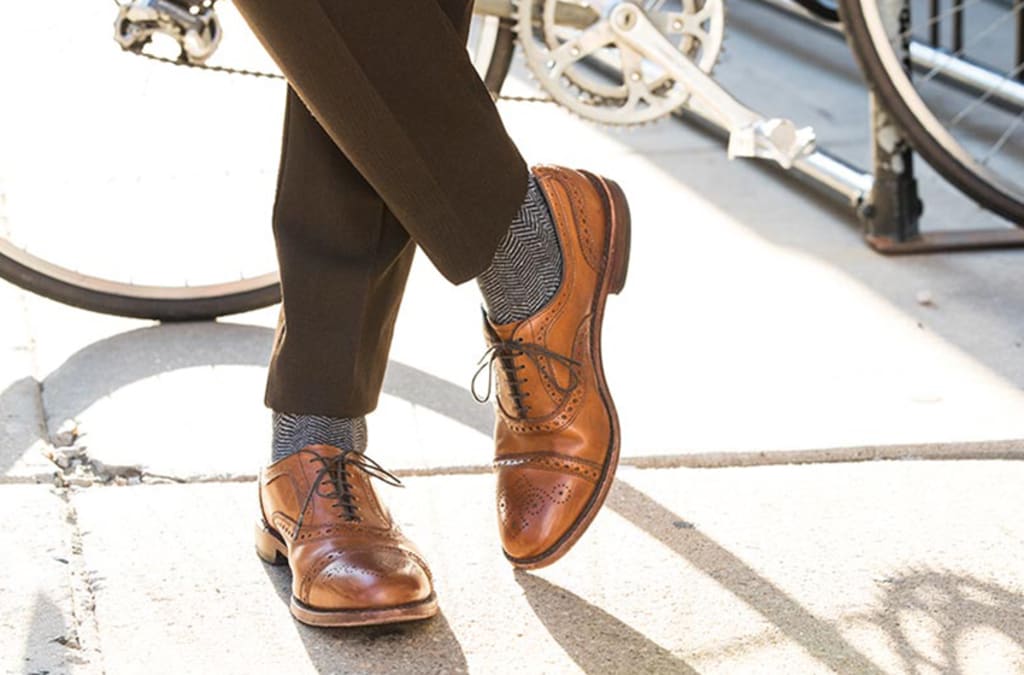 Many of us want to look our best at work, because not only does it affect what we do, but it gives off a professional appearance. Of course, we want to dress to impress, so we pick our best outfits every morning. However, the only downside to dressing appropriately is staying in it all day. I'm talking about wearing a fitted suit or dress for nine hours. Sometimes, it gets uncomfortable while working.
But dressing up doesn't always have to be uncomfortable, especially when it comes to shoes. Most of us are always on our feet, and high-end dress shoes can hurt our feet at the end of the day. Luckily, there are shoes out there for men that look classy, but feel casual.
What shoes am I talking about, you ask? I'm speaking about loafers, buck shoes, and more related to the two. These shoes give off a professional look all while feeling comfortable throughout the nine-hour workday. If you're searching for these types of shoes, here are the best business casual shoes for men to purchase ASAP!
Loafers are among the best business casual shoes for men because they look fantastic and can be worn every day. However, these specific pair by Steve Madden are ideal when it comes to dressing nice for work. Steve Madden is one of the top fashion brands for both men and women and their loafers are top in quality and appearance.
These eye-catching loafers are made the best textile with rubber soles for better friction. Simple, stylish, and casual, you're getting the whole package deal with these pair of loafers. Wear them with jeans or even dress pants. Either way, you'll look professional while your feet can breathe for once.
Ever seen sneakers that look like dress shoes? Look like a boss, but walk like it's your day off. These derby shoes certainly look professional and they're so comfortable to walk and stand in for hours.
These great looking lace-up shoes are made of smooth leather that give off the classy look. The well-cushioned insole promises comfortable wear and aren't like regular dressy shoes that hurt your feet after a few hours of wearing them. Look great and feel great as well with ECCO's derby shoes.
Here are casual shoes that can fool anyone to think they're dressy shoes. Among the best business casual shoes for men, Kenneth Cole New York created these shoes to kill the classy game, but feel as though you're wearing sneakers. Not to mention that the material on these shoes are seriously to die for.
You can never go wrong with suede shoes, but these buck shoes are created with high-quality creamy, navy suede that are amazing in texture and appearance. The 37.5 microclimate lining gives them away as stylish shoes, but you won't believe how comfortable these shoes are unless you get them yourself.
Men can dress up in boots, too. But not just any ordinary boots, Chukka boots is what you're looking for. Even though they're boots, you can definitely dress up in them and still look professional.
Constructed with amazing supple suede or rich Norwegian Elk leather, who would've thought you can dress up boots? The rich material and stunning design basically give these boots away as classy shoes. And this specific pair can be worn for even 12 hours, without feeling any form of discomfort in your feet. Perfect for wearing during the freezing seasons!
Oh, Vince Camuto. Your shoes will always look super professional and classy, and the wear is constantly comfortable. While this brand is among the high-end in the fashion industry, their pieces are almost always affordable with exceptional prices. I guarantee once you buy at least one piece of clothing or shoes from Camuto...you can't stop.
Anyways, their loafers are amazing in both appearance and wear, since they're among the best business casual shoes for men. And these particular loafers are made with rich, black suede. But what makes the shoes is the silvertone bit hardware on the front—simple, yet stylish. Trust me, you'll get tons of compliments from coworkers...and maybe even impress your boss.
Hugo Boss is the master behind creating dressy shoes for men, all while being super comfortable. Even though these may look like regular, dressy shoes, they're actually loafers. Not many people would label them as loafers, but they are, and they're just as comfortable as loafers, too.
While these loafers are made with top-quality lustrous Italian calfskin, they appear very classy, but worn causal. Among the best business casual shoes for men, Boss' penny loafers are crisp, clean, water-resistant, and can be your next favorite pair when holding a meeting or to wear to your job interview.
Looking for high-end shoes that fit both dressy and causal wear? Salvatore Ferragamo's shoes are gorgeous in both material and appearance. And the wear is no different, either. Wear Ferragamo professionally, but feel like it's the weekend with these beautiful loafers.
These loafers are created from supple, castor suede and lined with soft calfskin and goat leathers. However, the star of the show is definitely the goldtone Gancio hardware on the front. While the price of these shoes is a bit high, you'll be wearing these shoes until the end of time and they'll never, ever go out of style.
Here's another pair of buck shoes that are seen to be among the best business casual shoes for men to purchase for work. Looking like dressy shoes, but feel like you're walking in sneakers, these shoes by J Shoes are both professional and causal in one pair. These are also the perfect go-to when you're running out of options to wear.
Wear with jeans or suit pants, these buck shoes are constructed with supple suede, leather lining, and smart, non-skid leather soles. In the appealing color of papaya, these shoes can go with any outfits.
Out of the best business casual shoes for men, these Givenchy loafers are quite pricy, but wow are they stunning. No doubt do they look classy, but are you aware of how comfortable they are? You can walk 10 miles in these loafers, without them hurting your feet. And the material on this pair is top in quality.
Since Givenchy is among the highest in fashion brands, these loafers are made with amazing plush velvet with fine grosgrain trimming, which gives off that Italian style. Perfect to wear to work or out for dinner, these loafers are fresh, clean, and no doubt appear professional and feeling casual.
Last, but definitely not least, on the list of best business casual shoes for men are these stunning wingtip shoes by Cole Haan. Modern with a touch of class, these stylish shoes feel like sneakers on the feet, all while looking professional to those around you.
Made with a leather base, leather lining, and rubber soles, these shoes feature the signature Grand.OS technology that improves comfort for a full workday. Cole Haan knows how to keep it classy and prevent any discomfort to your feet.