Best Books to Read Before Your Next Interview
Are you nervous about upcoming job interviews? Read up on great tips and advice from any of these great books to read before your next interview!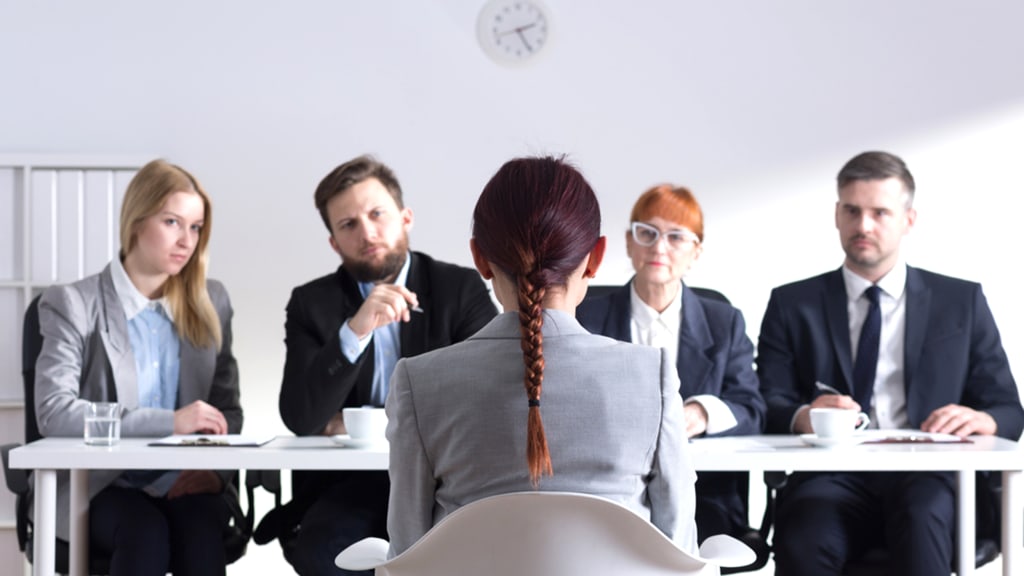 I know, interviews are so nerve-wracking that sometimes you can't plan out the answers you have for possible questions. You're so fixated on screwing up that staying positive and confidently having great answers for questions aren't options. But don't let these interviews get into your head too much, those interviewing you just want to know your experiences and how much you know about the company. Other than studying the company and their main purpose, try getting into any of these books to read before your next interview.
If you need interview tips and lots of advice before heading to your interview, I highly suggest you pick up any of these books to study. Not only do they provide you with key points, but they guide you through tough situations that many people face while being interviewed. Sometimes, interviewers ask certain questions that can come across as a tough ones for candidates. Never fall into this trap again, and be prepared for your next interview with any of these books to help you through your stressful journey.
Victor Cheng's book Case Interview Secrets dives right into step-by-step instructions on how to deal with the most difficult, complex, and intimidating corporate job interviews. While Cheng is a former management consultant himself, he reveals to the readers his own methods for perfecting the case interview.
This book also shows readers the biggest mistakes that candidates often make while being interviewed, as well as specific things you must master. It also features details on what interviewers want to see from candidates, what to avoid, and how to stay calm during an interview.
Before I get into why this book is certainly among the best books to read before your next interview, it's not about you seriously acting crazy — you won't get hired that way.
Crazy Good Interviewing shows readers that "crazy-bad" behavior can make a candidate stand out from the rest. This includes taking the candidate who actually created a keynote presentation on his iPad to show what he could bring to the job, or the candidate who highlighted her best skills and experiences. Overall, it's about going the extra mile.
The New Rules of Work is ideal for job seekers who don't know how the working life actually is. Through full work day hours to even spending your paycheck, this book highlights everything that comes with working.
Aside from that, the book also offers tips on how to nail an interview and capture your dream job.
Evan Pellett has you covered for your next interview with one of the best books to read before your next interview, Cracking the Code to a Successful Interview. It's a guide for all candidates who want to achieve the job. It features powerful planning, detailed steps, great answers to difficult questions, and much more.
This book is also the perfect gift to give to those who just recently graduated from college or are currently on the hunt for a job. It's chock-full of information and guidelines to really help anyone out in a stressful interview.
Powerful Phrases is the perfect book for recent gradates or those who are just getting started in job hunting. If you haven't studied anything on nailing interviews or how to properly answer tough questions, don't panic, this book has you totally covered.
This should be all candidates' go-to book for answers to any of their questions. It gets into detail on anything related to interviewing. From giving a good impression to communication and eye contact, Beshara has created the holy grail on tips and advice for any job interview.
I highly recommend this one if you're looking for books to read before your next interview. It lets you know how important body language is during a job interview, such as eye contact, jittering, fidgeting fingers, etc. And it also provides answers to the most common job interview questions, so you can nail them every time.
This is a great choice if you need quick answers to your tough questions. It will also surely impress with what this book has to offer even for the most nerve-wracking interviewers.
Carole Martin's book What to Say in Every Job Interview is not only a great choice from the list of books to read before your next interview, but it's the perfect book to pick up first when beginning your journey of job hunting.
Martin was a professional interviewer herself, so this book is undoubtably an ideal pick, since it was written by an actual interviewer. So, she knows what to see and hear when it comes to interviews — making this book chock-full of necessary information.
Among the top books to read before your next interview, The Everything Job Interview Book shows nearly everything you need to know during a job interview. Since an interview can be both super exciting but horrifying at the same time, it can make interviews a more exciting experience!
This book gets into detail about making a great first impression to those hiring. Not only is this book the ultimate manual for today's job-hunter, but it includes professional advice on how to prep before the interview, ideal body language, and everything else to keep you calm and confident during a job interview.
Here's another one by Beshara, Acing the Interview. Unfortunately, interviews aren't always calm and relaxed — they can be intense. This book is a good read among the books to read before your next interview, because it dives right into whats to be expected in an interview and what the interviewer expects from you.
Uniquely and powerfully written, this book gives answers to the toughest questions asked by interviewers. If you don't have much experience in interviews, no need to worry. This book is ideal for beginners and easily highlights everything you need to know.