Best Accounting Softwares For SMEs
Accounting Softwares for SMEs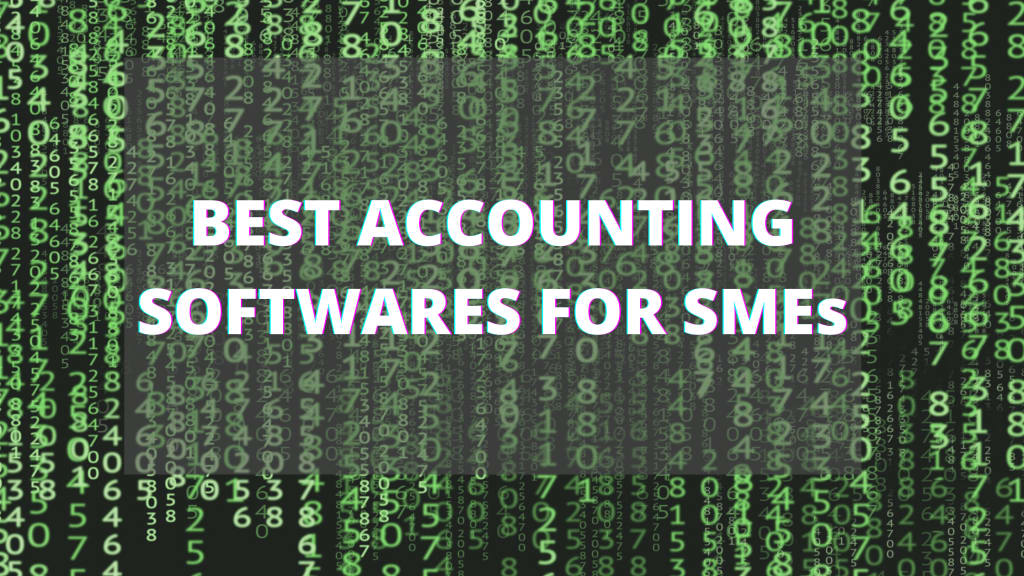 Xero
Xero is an online accounting application designed to offer efficient and enjoyable account management to small businesses. The application imports all your financial transactions into its database and links them to the corresponding accounting transactions.
Xero's ingenious dashboard gives you comprehensive information about your main accounts, income and expense reports, upcoming payments, and outstanding invoices at a glance. Xero has its own add-on store to further enhance the application's functions.
Pricing: Xero offers three different pricing plans. The Starter plan, with limited billing and bank reconciliation features, is priced at $ 9 per month (about $ 8). The Standard plan costs $ 30 a month (about 26 euros) and includes billing, reconciliation, and sending of invoices and unlimited budgets. The price of the Premium 10 plan, with improved features, such as currency exchange, is $ 60 per month (about 52 euros).
FreshBooks
FreshBooks is a pleasure to use, seriously. This software is very easy to understand, even if you have never used accounting software before. FreshBooks has an intuitive dashboard and great viewing features.
The solution allows you to quickly create professional-looking invoices and includes support for credit card payments. It features one-click recurring billing, estimating, and mailing capabilities.
Pricing: FreshBooks offers three tiers of pricing plans. The Lite plan costs $ 15 per month and allows up to five active customers to be billed. The price of the Plus plan is $ 25 per month for fifty active clients and the Premium plan allows billing up to 500 clients for $ 50 per month.
FreeAgent
With FreeAgent it is very easy to issue invoices to clients, monitor expenses, synchronize your bank accounts and even claim payments, all from its intuitive interface.
FreeAgent provides excellent user support and frequently backs up your data so you never lose it. It also includes a time tracking feature that records every minute of work for accurate billing.
Pricing: FreeAgent's Sole Trader plan is priced at £ 9.50 per month (about € 11), the Partnership / LLP at £ 12 per month (about € 14), and the Limited company at £ 14.50 (about € 17). euros). They also have discounts for plans paid annually.
QuickBooks Online
QuickBooks Online lets you manage your accounting, collections, and billing from a single tool. Its nice and colorful interface houses a multitude of powerful features, including budgeting, time tracking, accounts payable, reporting, inventory, contacts, sales, and taxes.
Thanks to QuickBooks Online's integration with online banking, you can associate your bank account with the software and automatically download your financial transaction data. Monitor the monetary movements of your company easily and comfortably.
Pricing: QuickBooks is priced at $ 10 per month (about $ 9) for independent contractors and freelancers. If you hire it for a company, the prices range from $ 15 a month (about 13 euros) for the Simple Start plan to $ 23 a month (about 20 euros) for the Essentials plan - with which you can manage invoices, change currency and working with three users plus the accounting person-, and the 32 dollars a month (about 28 euros) of the Plus plan. The latter can include, among other features, up to 25 users, along with the accountant.
Nutcache
If you're looking for online time management and billing app, Nutcache is worth a try. This application allows you to create an unlimited number of invoices, add your logo and send them in bulk to your clients.
In addition to billing and time tracking tools, Nutcache also includes spending, reporting, and online payment features. One of the best features of this application is its multilingual interface, which allows you to communicate and coordinate with clients globally.
Prices: the Nutcache Pro plan is priced at $ 5 per month (about 4 euros) per user with an annual subscription. The price of the monthly subscription is 6 dollars (about 5 euros). The Enterprise plan costs 12 dollars a month (about 10 euros) per user with an annual subscription or 15 dollars (13 euros) with a monthly subscription.
KashFlow
KashFlow is a powerful accounting application aimed especially at small businesses in the UK. KashFlow listens to its customers and only includes user-requested features. The app makes it easy to calculate UK taxes and includes VAT reports.
If you have a small business in the UK, KashFlow is worth a look. To use it, according to its developers, "you don't need to know anything about accounting." That is perfect finances for non-financials.
Prices: the KashFlow Core plan is priced at 7 pounds per month (about 8 euros). The price of the Plus Accounting plan is 21 pounds per month (about 24 euros).
Sage One
Sage One is an accounting application that works on a curious principle. Sage One developers admit that accounting is a tedious and unavoidable task for small businesses, and therefore the solution automatically manages every aspect possible.
Sage One seeks simplicity above all else. Even if you hate accounting, Sage One lets you keep all your documents organized with precision.
Pricing: If you are self-employed, Sage offers a billing application for 7.5 euros per month. For larger companies that need multiple users, the accounting and billing plan costs 15 euros per month.
Zoho Books
Zoho Books is another super-simple accounting app. One of its great advantages is that it integrates with the rest of Zoho's business applications, forming what is perhaps the most notable alternative for Google Apps for Business. Along with the rest of the web applications in the growing Zoho ecosystem, Books will help you easily manage every step of your business accounting.
From invoicing to tax reporting, Zoho Books puts everything you need at your fingertips.
Pricing: Zoho Books offers three pricing plans. The Basic Plan, for $ 9 per month (about 8 euros) per company and limited to 2 users and 5 automated workflows; the Standard plan, which costs $ 19 a month (about 16 euros) per company, with the capacity to include 3 users; and the Professional plan, priced at $ 29 per month (about 25 euros) per organization, unlimited contacts, 1 user, and 10 automated workflows.
Wave
The Wave accounting application is perfect for small businesses that don't want to use overly complicated tools and has been specifically designed for organizations with nine or fewer employees. With Wave, you can create, send, and review invoices and payments to know at all times the status of your accounts. Its powerful dashboards and reporting feature help you analyze business decisions and identify your company's savings potential.
Pricing: Wave's billing, accounting, and receipt scanning features are completely free and unlimited.
FinancialForce Accounting
FinancialForce Accounting rounds out this list of the top ten finance apps for non-financial, small business owners who actually hate accounting. Its main advantage is that it integrates very well with SalesForce.com. In fact, FinancialForce was originally built to integrate with SalesForce. If your company is one of the many that employs this CRM (customer relationship management) software, you should give FinancialForce Accounting a try.
Prices: to receive information on prices, contact the provider and they will advise you until you find the plan that best suits your company.
Pro Tip: You can outsource your accounting and bookkeeping services to service providers with Affordable costs like eBetterBooks or ignite spot which can ease the burden of your work using all these softwares
product review
About the author
Gena Sanford is a Digital Marketing professional with experience of more than 10+ years in this field and is well versed with SEO , SMM Google Ads, Bing Ads.
Know more about it here: https://ebetterbooks.com
Reader insights
Be the first to share your insights about this piece.
Add your insights