Best 80s Business Movies
Anyone seeking success should watch the best 80s business movies.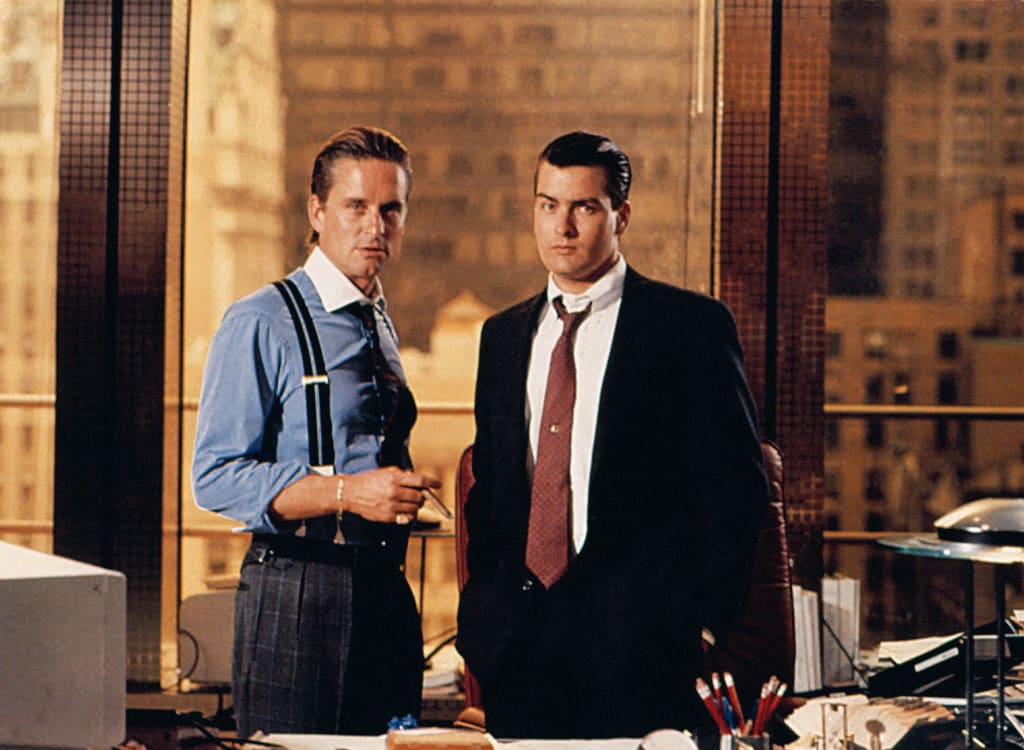 Being an entrepreneur is not for the faint of heart. The stress and the long hours can be demanding, but eventually, it will all (hopefully) pay off in the long run. Through the struggles, there is growth, and that is where entrepreneurs learn the most. Many films, like the best 80s business movies, show the world of business from many different points of view. Although each of the characters from the films are in different situations, in business and in life, they all have one thing in common: success. These films range from satirical, informative to downright comedic, but that doesn't take away from the lessons you can gain from them all.
Can a kid from Kansas come to New York to conquer the business world and scheme his way from the mailroom to the boardroom in a matter of weeks? That's the plot of this 80s business movie. Michael J. Fox proves it can be done in this very funny parody of the corporate business world. A recent college graduate, he's determined to climb New York's corporate ladder in record time by disguised as an up-and-coming executive, even though he's really the new mail boy. However, Fox's plans begin to go awry when the boss' wife falls in love with him and he falls in love with a junior executive, who also happens to be the boss' mistress. Of course, things get really tricky in this comedy.
Unhappy with her job and her inadequate boyfriend, Melanie Griffith accepts a secretarial post at a major Wall Street firm. Her boss, Sigourney Weaver, is an outwardly friendly yuppie whose grinning visage hides a wicked and larcenous inclination for exploiting the ideas of employees. While Weaver is out of action, Griffith is compelled by the situation to pose as her boss. Her instinctive business insight and common sense enable Griffith to rise to the top of New York's financial circles, and along the way she wins the love of an executive (Harrison Ford). Things threaten to take a wrong turn when Weaver returns, but it is she who suffers from the consequences of her own past fraudulence. Working Girl, one of the best 80s business movies, was Melanie Griffith's breakthrough film, proving that she was more than just the off-and-on "significant other" of Don Johnson.
Frank Hart is a pig. He takes advantage of the women who work for him. When his three assistants manage to trap him in his own house, they assume control of his department and productivity leaps, but just how long can they keep Hart tied up? This film, one of the best 80s business movies, is an office satire about three female secretaries who decide to exact revenge on their tyrannical, sexist boss by abducting him and commandeering the business. The trio – one who was passed over for a promotion because she is a woman – spends a night together, having drug-induced fantasies of murdering the slave-driving chauvinist. But one of them panics when she suspects she really poisoned the tyrant.
Management consultant Diane Keaton has no time in her life for anything except her high-profile job. All this changes when she inherits a newborn from a pair of recently deceased and distant relatives. Contemplating putting the child up for adoption, she realizes that she's grown fond of the kid and embraces the responsibilities of motherhood. All of this jeopardizes Keaton's love life and professional standing. Though, it all turns out well when the baby unintentionally leads to a whole new money-making agenda. Capraesque in concept, Baby Boom avoids phony sentiment and obvious humor, emerging as one of the singular comic delights and best 80s business movies.
When Michael Keaton persuades a Japanese auto firm to reopen his hometown's defunct auto factory, he's a hero. But when the Japanese hire him to enforce their policies among his American co-workers, he goes from hero to zero in seconds flat. A western Pennsylvania auto plant is acquired by a Japanese company, brokering auto worker Hunt Stevenson (Michael Keaton) faces the tricky challenge of mediating the integration of the two clashing corporate cultures. At one end – is the Japanese plant manager (Gedde Watanabe) and the sycophant (Sab Shimono) who is angling for his position. At the other – a number of disgruntled long-time union members (George Wendt, John Turturro) struggle with the new exigencies of Japanese quality control.
Paul Verhoeven's American breakthrough film, Robocop, is an exceedingly violent mix of black comedy, science fiction, and crime thriller, as well as one of the best 80s business movies. Set in Detroit sometime in the near future, the film is about a policeman (Peter Weller) killed in the line of duty – his department then decides to resurrect him as a half-human, half-robot super cop. The Robocop is indestructible, and within a matter of weeks he removed crime from the streets of Detroit. However, his human side is tortured by his memories, and he seeks revenge on the thugs who killed him. The film was later followed by two feature-length sequels and a live-action television series, neither of which were as successful as the original film.
Two rivals in the "tin game" meet in a fender bender in Tin Men. A nostalgic evocation of a simpler era, and perhaps the best of director Barry Levinson's quartet of Baltimore-based film reminiscences, Tin Men immortalizes a fast-talking, early-1960's breed of salesmen who pushed aluminum siding. Danny DeVito and Richard Dreyfuss are two of the titular characters who, after a minor fender-bender, become mortal enemies – and competitors. Dreyfuss even goes so far as to cuckold DeVito's wife (Barbara Hershey) in this 80s business movie.
In the spring of 1980, the port at Mariel Harbor was opened, and thousands set sail for the United States. They came in search of the American Dream. One of them found it on the sun-washed avenues of Miami wealth, power and passion beyond his wildest dreams. He was Tony Montana. The world will remember him by another name, Scarface. Al Pacino stars as Tony Montana, an exiled Cuban criminal who goes to work for Miami drug lord Robert Loggia. Montana rises to the top of Florida's crime chain, appropriating Loggia's cokehead mistress (Michelle Pfeiffer) in the process. Howard Hawks' "X Marks the Spot" motif in depicting the story line's many murders is dispensed within the 1983 Scarface; instead, we are inundated with blood by the bucketful, especially in the now-infamous buzz saw scene.
The fun begins in Trading Places when the rich and greedy Duke Brothers (Don Ameche and Ralph Bellamy) wager a bet over whether born loser Valentine (Eddie Murphy) could become as successful as the priggish Winthorpe (Dan Akroyd) if circumstances were reversed. They arrange for impoverished street hustler Billy Ray Valentine to be placed in the lap of luxury and trained for a cushy career in commodities brokerage. Simultaneously, they set about to reduce aristocratic yuppie Louis Winthorpe III to poverty and disgrace, hiring a prostitute (Jamie Lee Curtis) to hasten his downfall. When Billy Ray figures out that the brothers intend to dump him back on the streets once their experiment is complete, he seeks out Winthorpe, and together the pauper-turned-prince and prince-turned-pauper plot an uproarious revenge. With the good-hearted prostitute and Winthorpe's faithful butler (Denholm Elliott) as their accomplices, they set about to hit the brothers where it really hurts: in the pocketbook.
"Greed is Good." This is the credo of the aptly named Gordon Gekko (Michael Douglas), the antihero of Oliver Stone's Wall Street, one of the best 80s business movies. Gekko, a high-rolling corporate raider, is idolized by young-and-hungry broker Bud Fox (Charlie Sheen). Inveigling himself into Gekko's inner circle, Fox quickly learns to rape, murder, and bury his sense of ethics. Only when Gekko's wheeling and dealing causes a near-tragedy on a personal level does Fox "reform"-though his means of destroying Gekko are every bit as underhanded as his previous activities on the trading floor. Director Stone, who cowrote Wall Street with Stanley Weiser, has claimed that the film was prompted by the callous treatment afforded his stockbroker father after 50 years in the business; this may be why the film's most compelling scenes are those between Bud Fox and his airline mechanic father (played by Charlie Sheen's real-life dad Martin). Ironically, Wall Street was released just before the October, 1987 stock market crash.
movie review
business
list