Benefits of Digital Marketing
Digital marketing has become a necessity in the fast-paced times that we live in. People are hooked to their smartphones and their virtual identities matter to them more than their real self. Digital marketing opens up a door to directly reach that customer base and grab their attention. The Internet has levelled out the field and all are given the chance to present their services or products in front of their target audience. But the platform is not without its challenges as there is still a possibility of being lost among the many voices that clamour for the attention of the customers. Insellers take a look at the benefits of digital marketing and how it can be used to its full potential.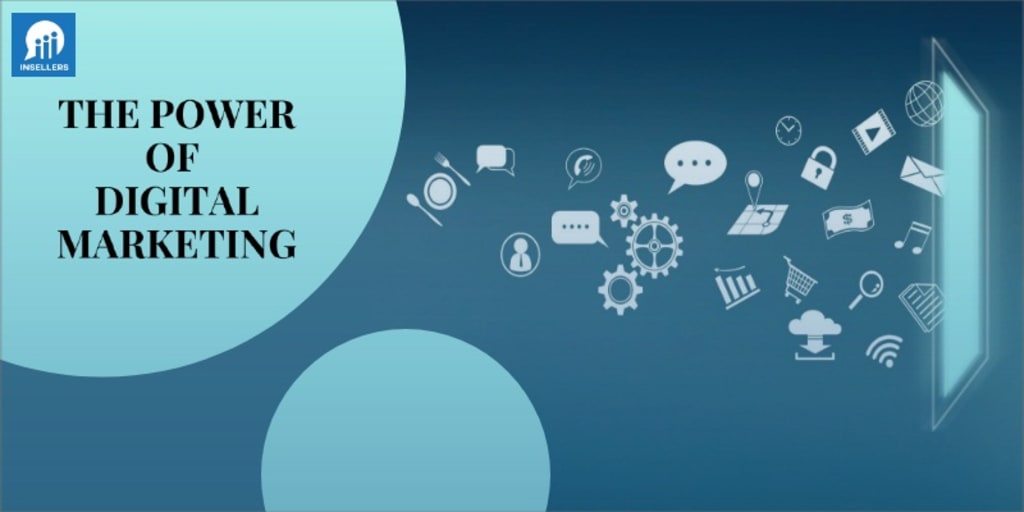 Digital marketing
Personalization
From personalized emails to targeted ads, lead generation has greatly benefited from digital marketing. Haven't you seen those ads popping up announcing a price reduction on that one product you had added to your cart? Haven't these ads made you wonder how they knew your preferences? Targeted ads use customer data to reach their target audience. Customer information like age, gender, search history can greatly optimise the content that reaches the audience. Consequently, companies like Amazon and Netflix have been investing in personalisation through digital marketing. Personalised experiences prompt over 40% of customers to indulge in impulse purchases and almost 86% of customers are ready to pay more for a better customer experience. Think from the perspective of a buyer. No one wants to be bothered by irrelevant emails and ads. According to Smart Insights, 63% of consumers will stop buying from brands that use poor personalization tactics. The market space is highly competitive and the only way to stand out is to provide personalised content.
Cost-Effective
While gaining better visibility can be a challenge when your enterprise is in its initial stages, digital marketing can get it done without the expenditure of extra resources. Strategies like pay-per-click(PPC) can be effectively used to gain visibility. For example, Google Ads is a popular PPC platform and by paying for each click on your advertisement, you can create more traffic to your site. Traditional marketing can be costly depending on the medium you are using. Be it print or television, traditional marketing costs more than digital marketing. If your business is small and you have a shortage of funds, digital marketing is the way to go as it is cost-effective. Digital marketing is also preferred by businesses that are targeting the youth. It also provides the opportunity to analyze the reactions of your audience in real-time, making digital marketing multifunctional which means it fetches a better ROI.
Engagement
According to ClickZ, "Internet users now make up 57% of the global population. On average, people spend 6 hours and 42 minutes online each day. By 2021, a projected 73% of all e-commerce sales will come from mobile." Digital marketing can help you connect directly with these customers and address their complaints and queries in real-time. Most customers these days prefer to have their choices at the tip of their fingers. This means that most customers would appreciate it if you could provide your services seamlessly through the Internet. Engagement through digital marketing can also enhance customer loyalty. Quick responses and quality customer service from the comfort of one's home is an attractive proposition for many customers and chances are that they will keep purchasing from you.
Wider Outreach
Globalisation and social media have closed the distances between people and digital marketing can potentially widen the reach of your product or service. Your business may be geographically bound but your marketing is not bound by these restrictions. According to the needs of your business, you could target audiences who are in different cities or even countries. A great part of the global audience is hooked to their phones and they cannot survive without the Internet. Hence digital marketing can spread brand awareness without being limited by physical borders like traditional marketing is. This can effectively enhance lead generation and consequently widen your customer base through lead conversion. After all, more prospects equate to more customers.
Conclusion
Digital marketing has opened up new doors for new businesses and it has enhanced the profitability of established businesses. However, in an increasingly digital age, the platform is ever-evolving and trends go out of vogue quicker than ever. Keeping up with the changes and staying relevant is the struggle. The highly competitive atmosphere also complicates things as there is a chance that your voice will be lost among the clamour. The platform thus comes with its own unique challenges, however, the power of digital marketing to sway customer opinions cannot be denied. If effectively channelled it can be converted into better visibility and profitability.
list
About the author
Reader insights
Be the first to share your insights about this piece.
Add your insights