Benefits of car reservation system
Car rental script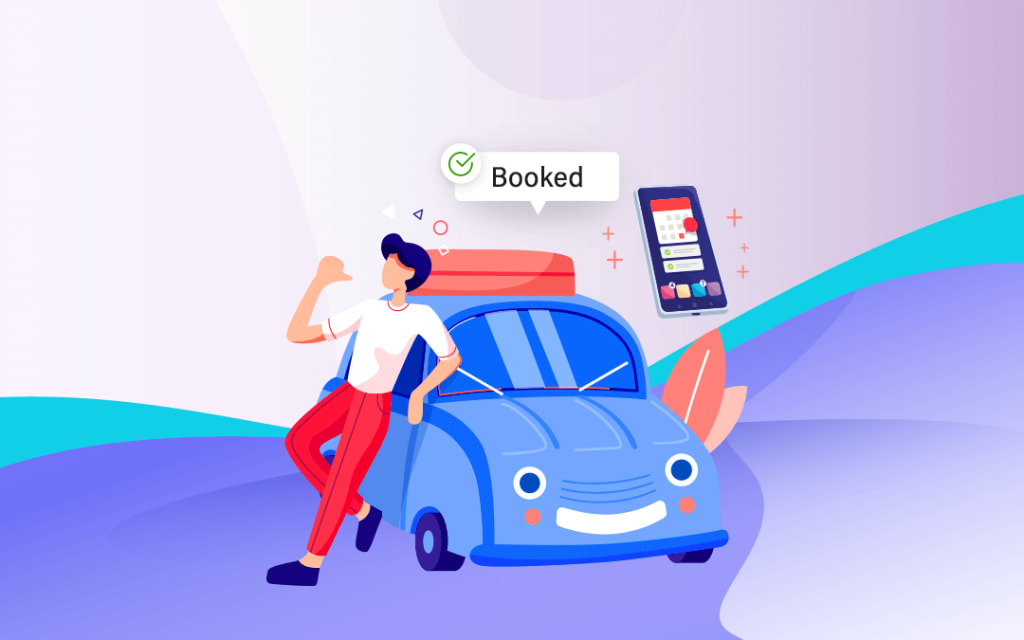 car reservation system
Customers who have a smartphone in their hands can book a car through the website or mobile app of the company.
They find it easy to book a rental anywhere and at any time through the online car reservation system.
Other than users finding the car reservation system to be an easy and quick way to rent, it benefits business owners in overseeing and managing their businesses.
1. Oversee reservations happen on the platform
The online car reservation system lets business owners oversee all the reservations quickly without much struggle. The reservations that happen online are recorded automatically.
They can find the number of reservations happening per day and the status of each reservation. Also, they can refund their customers right away if they cancel the booking.
2. Easy to identify new users to your platform
The business owners can identify the number of new users signed up on the platform.
They can track the number of new users per day, week, and the total number of users signed up on the platform.
The number gives insights to:
the effect of the marketing campaigns on your business
how your business positively received from customers
3. Manage the reviews given by the customers to the car owners
Through the car rental reservation system, owners can view and manage all the reviews given by the customers to the concerned car owners and vice-versa.
A two-way review system helps customers and car drivers trust the platform and also themselves to interact well.
4. Find the driver's and customer's details immediately
Business owners can easily discover specific driver or customer information in a minute with the car reservation software. They also have the authority to ban a person from the platform and delete them completely.
5. Fastest way to reach millennial customers
Today's millennial generation uses the smartphone more than Gen X, Y. They are more inclined to try out new apps compared to Gen X, Y.
It offers an advantage to business owners to attract young users to their businesses.
6. Improves business visibility
Your car rental app/website is easy to market online. Social media and search engines like Google, DuckDuckGo, and Bing provide opportunities for companies to advertise their brand to a specific target audience.
Also, today, people have a complete idea of how an online business works and what is needed to avail of the service.
7. Easy to understand user's needs and preferences
As the whole business runs online, it is easy to know the user's reservation preference. You can analyze their behavior and understand where they find difficulty in using a web page.
With the help of heatmaps tools, you can analyze, track, and come to clear conclusions about the users' behavior on your platform.
Features to be Included in Car Reservation System
Manage Cars - Allows you to manage the car information, operations, and legal records.
Seasonal Pricing - During peak season, you can set different prices to gain more profit. This feature helps you to generate more revenue.
Stripe Connect - With high reliability, you can make seamless transactions through the Stripe payment gateway.
Advanced Search Filters - To get relevant results, it allows car renters to search cars and filter easily.
Manage Reservations - It helps you to organize booking status, invoices, and much more.
Wishlist - By saving the search time, this feature helps users to save their favorite listings and allows them to use it for future bookings.
Multi-login options- With a multi-login option, users can login into the platform using Facebook, Google, and Email.
Ratings and Reviews - It allows both car owners and renters to share their experiences via ratings and reviews.
Customizable car reservation system for your business
Use the car reservation software for your business needs and soar higher. Our RentALL Cars is a readymade car rental script for entrepreneurs and startup owners. It can be easily customized to your business requirements.
Reader insights
Be the first to share your insights about this piece.
Add your insights