Be Smarter about making money on Vocal Media. What they don't tell you
Vocal Media is an online writing platform just like Medium where you can earn money by writing stories & articles.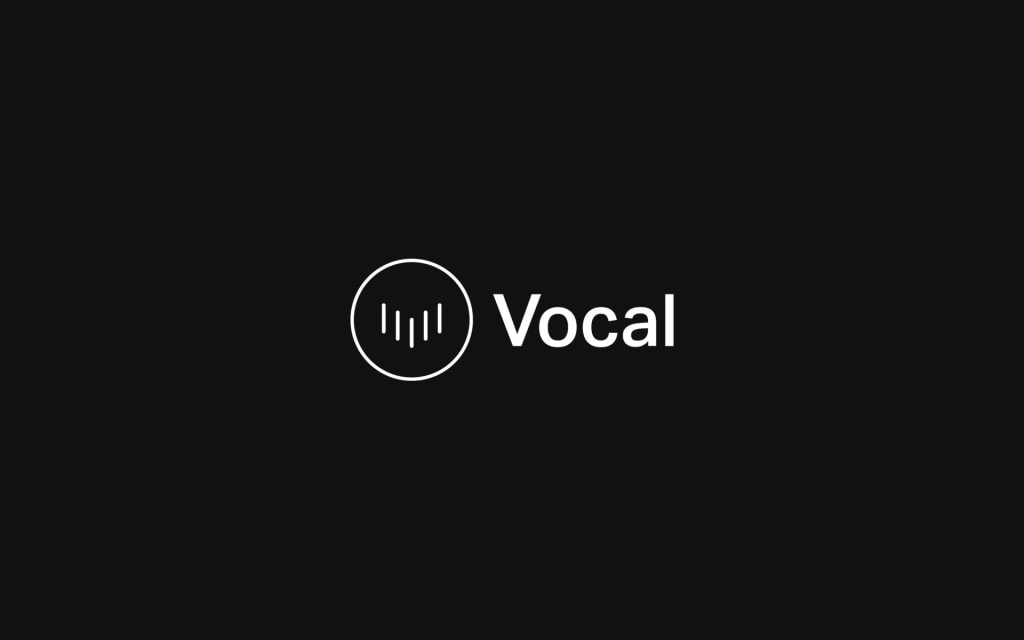 You probably heard about the new Kid on the block, Vocal media where writers like you and I can make some passive income. But here is the catch, do not think about it as a get-rich-quick scheme. So if you want to add it to your list of passive income earnings then keep reading.
Let us cut to the chase, Vocal Media is an online writing platform just like Medium where you can earn money by writing stories & articles. There are over 20 communities in which you can submit your articles and you can earn from them with respect to your ways. There are over 500,000 creators and the platform gets nearly 7 million visitors every month. And there are creators who constantly earn over 100 dollars in Vocal Media from their articles Each month. So, how do they do this?
I will touch on 5 ways to earn money from Vocal Media even though there are time-bound ways you can earn money if your ears are on the ground. But to be able to enjoy these benefits, you have to be on Vocal Plus. That is where all the magic happens. But do not fret. Get signed on to vocal plus at an exclusive discount ($4 instead of $9 monthly) and also enjoy a free 3 months on vocal plus here. No strings attached. Let's Begin
By Getting Viewerships
Vocal Media pays the writers based on the number of reads they get for their articles. For a normal Vocal Member, they will pay $3.80 for every 1000 reads, and for a Vocal+ Member, they will pay you $6.00 for every 1000 reads, it's as simple as that. The reads are calculated based on the time spent by the reader in the article and also how far down has the reader gone in the article. And that is not all.
You get $5 on your 5th story
$5 when you like 15 stories
$50 on your 50th story
Another reason to get on Vocal+. Get free 3 months on vocal plus at the price of one month here.
Getting Tips
Reading does earn you money on Vocal, double the amount when you are on vocal plus. but it's even better when you get tips for awesome articles and stories. Tips come from readers appreciating your work and going the extra mile. So it's a double win when you write awesome stories on Vocal.

Participating in Vocal Competitions
If there is one thing that drew my attention to Vocal media it is their numerous competitions. Yup, Vocal has several competitions they host every month. Which means you stand the chance of winning cash price. And if you manage to get into the top 3, then you will be provided with a cash prize. Topics for Vocal challenges are exciting and are usually short stories. Examples of some of the challenges are :
The Remarkably real challenge
The Vocal+ Fiction Awards Challenge
The Sleep Resolution Challenge
The Life Unleashed Challange
The Scarlet Macaw Challenge
The Foggy Waters Challenge
and so many more with cash prizes of $5000
Note that most of the challenges are only open to only Vocal+ members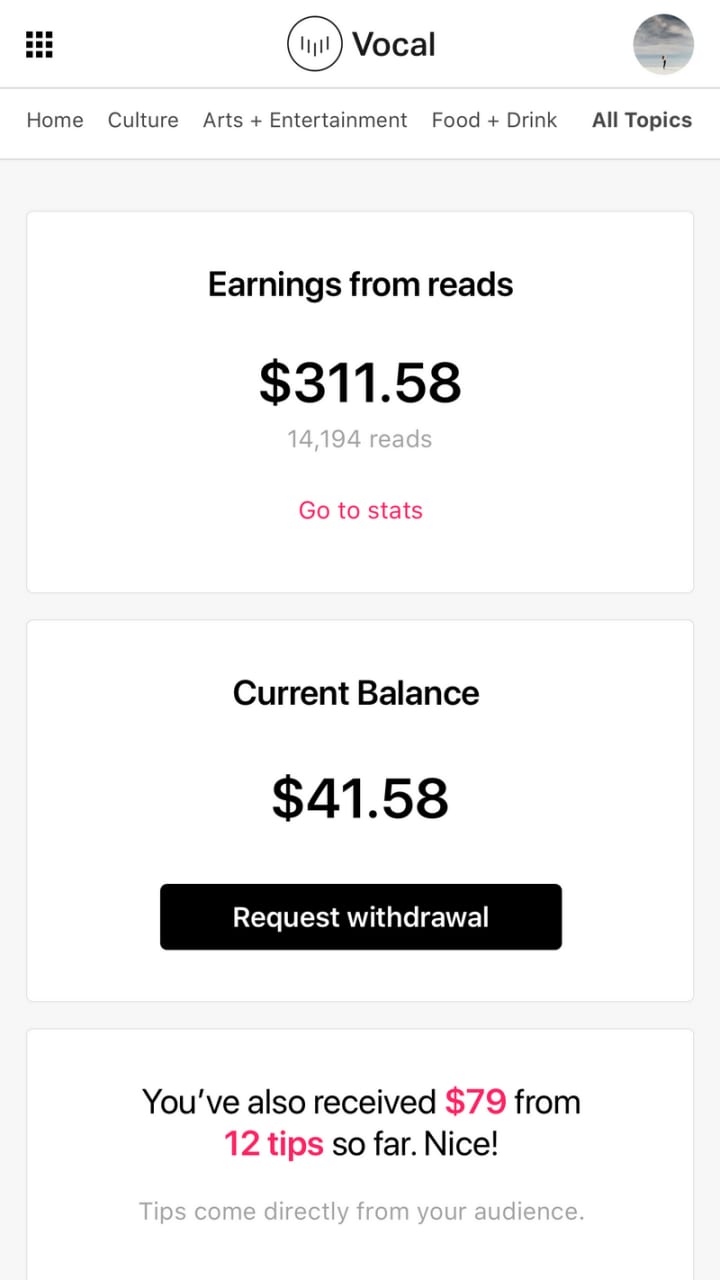 By Affiliate Links
Vocal Media provides you with an opportunity to earn through affiliate marketing. You can review a product and then you can post your affiliate link at the end and you can earn money.
Writing Sponsored Content
Another smart way to earn money is by writing sponsored content about a product or application of your interest and earning money from them. All you need to do is find a perfect community with the perfect target audience. So is it worth it? It's a big YES! All you need to do is to take advantage of all the perks that come with Vocal+ What's there to lose? you get 3 free months at a discounted price.
Oh and did I mention you automatically get $10 just by joining Vocal+
What is there not to like about this? Join Vocal here
product review
About the author
Challenging everything I know, unlearning & relearning⚡️ A rare breed of business and technology. Business Planning || Branding || Front End developer || Graphics || Entrepreneur || Interested in Venture Studios
Reader insights
Be the first to share your insights about this piece.
Add your insights