Bali: Life on the Ring of Fire
Book Press Release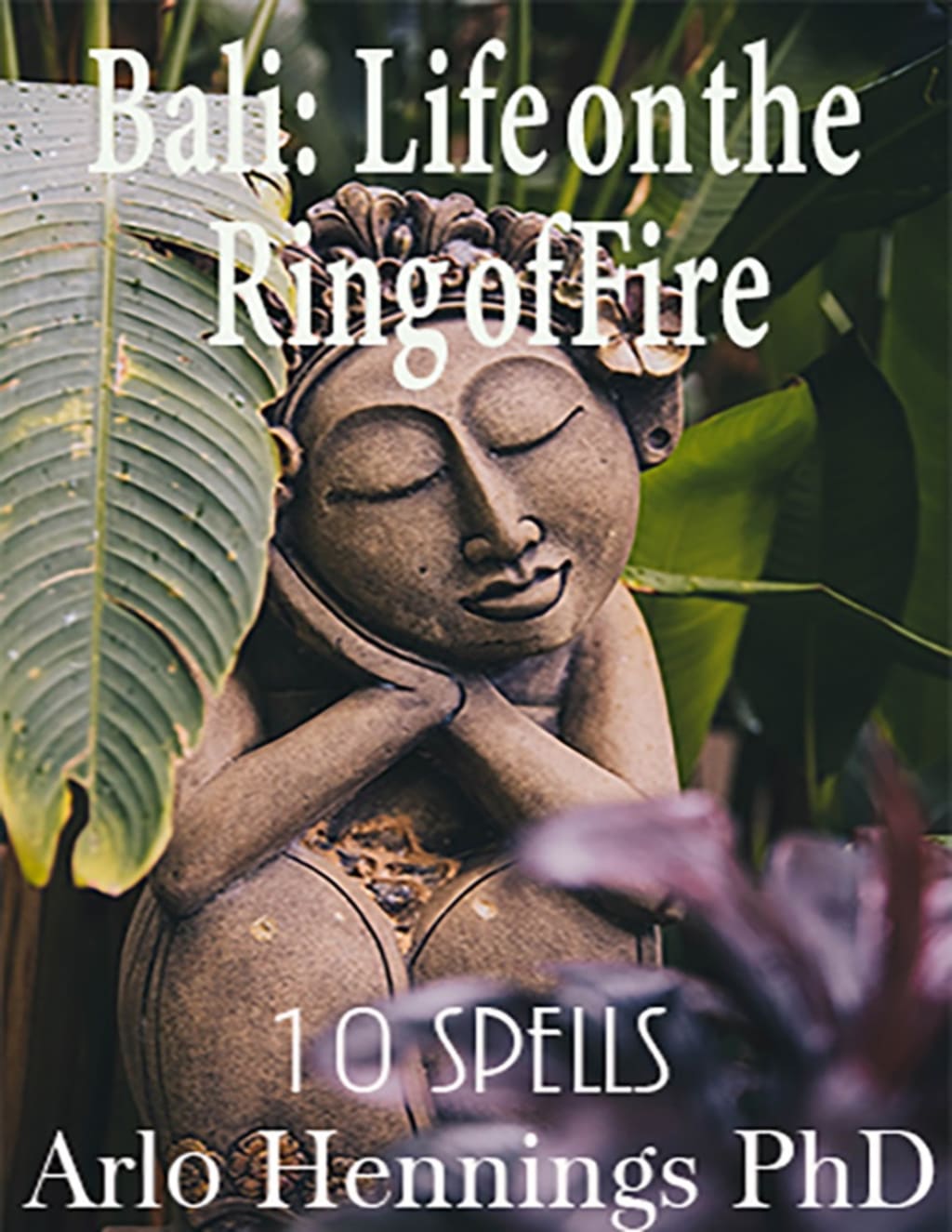 Photo by Tuva Mathilde Løland on Unsplash
Photo by Tuva Mathilde Løland on Unsplash
BOOK PRESS RELEASE
American Universal Music Executive to celebrate 10th year in Indonesia with a new book
Most foreigners come and go to Indonesia. Not Hennings. He was on a mission. The expat has contributed a lot to the local Indonesian music scene and community.
In 2011, Hennings moved to Bali. The rest is history. His works are published in Indonesian media outlets. Such as the Bali Advertiser, Tirto, Indonesian Expat Magazine. Indojazzia, and Ubud Concerts.
His music contributions exist on his Indonesian Jazz label Indojazzia. On his label, Hennings promoted a Balinese pianist, Eric Sondhy. Sondhy's first solo piano album, "Abbey Road Sessions" was on worldwide music charts and radio.
All About Jazz - Hennings was also the curator for the Australian music podcast show 107.3 2Ser. He featured the latest in cutting-edge music from the Indonesian archipelago.
Hennings also worked as a journalist for Java Jazz Fest. He remains a journalist for American media zines Medium, NewsBreak, and Vocal Media.
Hennings managed the International Indonesian band. I Know You Well Miss Clara, (MoonJune/DeMajors). He was the first foreigner to take part in the Indonesian music awards (AMI).
Hennings is an accomplished professional guitarist. He has played guitar with greats like Agam Hamzah. He was a music consultant to the jazz band SimakDialog and Music Schools.
Besides Popstars like Raisa and Agnez Mo, he has collaborated with countless local musicians. He's given free music business advice to anyone who asks. He's shared his knowledge on Indonesian radio, seminars, and social media.
Hennings helped manage the Ubud Concert Series, the Indonesian Music Expo (IMEX). And he represented MoonJune Indonesia.
Hennings published his first Indonesian memoir called "Guitarlo," (2016). Coming soon in Jan 2022 is his new book published by Medium/Illumination Books. "Bali: Life on the Ring of Fire."
When he's not busy writing about the world he donates his time to Teaching English to children. He also donates money to the Mosque and his community.
About This Book
This book encompasses my true decade-long experience living in Bali and greater Indonesia. The names changed and dialogue recreated to capture the essence of the moment.
Bali: Life on the Ring of Fire is a holding nothing back account of my expat life. Pain, warmth, humor, and a bold statement on how being crazy in a sick society is healthy. 10 true stories patch together dreamscape. Part elegy for the departed and for time itself.
Bali: Life on the Ring of Fire also digs beneath our illusory sense of connection with the world. World-weary wisdom. Infuse such sunburned narrative as rock n' roll. Shamanism, skateboarding on volcano rims, global settings, and underrepresented voices.
Set in reality. But explores something fantastical. Narratives with a surreal or subversive bent. Taken together. This collection comprises a mosaic of what it means to be alive as a whole person - Author.
Bali - Life on the Ring of Fire is a compelling, and to-the-heart honest, retelling of one's expat dream to live in Bali. Arlo Hennings takes the reader on a 10-year journey from his challenging childhood, blossoming as a poet, song writer, musician, agent, husband, father, son… to his current life in Indonesia where he continues to promote and create music. The inspiration that brought him to Bali began at an Occupy protest where he was clubbed and arrested, having lost his job, home, marriage. A dramatic, and very real, event, as are many events in Henning's life journey. The villa Hennings builds in Bali for visitors - the visitor's descriptions come alive on the page with insight, and Henning's trademark humor (you will LOL). The shaman, 52 Goodfingers, will live in my heart forever - sacred, alive, tragic, hilarious. This memoir reveals family tragedies, personal tragedies, and so much JOY, appetite for La Vida, from his boyhood to his present life. Hennings' humor is like a sweet tide that keeps bringing us to shore, and his sheer love of being alive brings deep wisdom within these pages. I'm left with a sense of transcendence, with that jolt of laughter that makes it all absolutely real. And human.

Alma Luz Villanueva, winner American Book Award

I found Bali - Life on the Ring of Fire a wonderfully open and compelling memoir of an adventurous soul. No one will be able to read this book without asking, "And what am I doing with MY life?" - Jim Heynen, author, "The Boys," "Ordinary Sins," "The Fall of Alice K." Former book editor, Minneapolis Star and Tribune.
Bali: Life on the Ring of Fire book chapters
How to buy the book
Option 1 - Read the interactive Flip Book online (free limited time offer) . Flip book is hosted by Desgnrr . Email me a review [email protected]
Option 2 - Purchase a PDF or epub file download of the book. Pay what you want or asking USD 4.95. Email me with questions [email protected]
Option 3 - Pay the standard $4.95. Credit/Debit cards not accepted yet. Email me with questions [email protected]
Thank you for your consideration. I hope you enjoy the trip.
Hennings is an Author of two non-fiction books, screenplay, and poetry book. He is an expat living in Indonesia. He is a music publisher. Ph.D. (Ethnomusicology); MFA (Creative Writing); and a B.A. Music Business.
Phone 62 812 343 979 26
About the Creator
Author 2 non-fiction books, music publisher, expat, father, cultural ambassador, PhD, MFA (Creative Writing), B.A.
Reader insights
Be the first to share your insights about this piece.
Add your insights