Annie Daniels Does Book Reviews
An Introductory First Post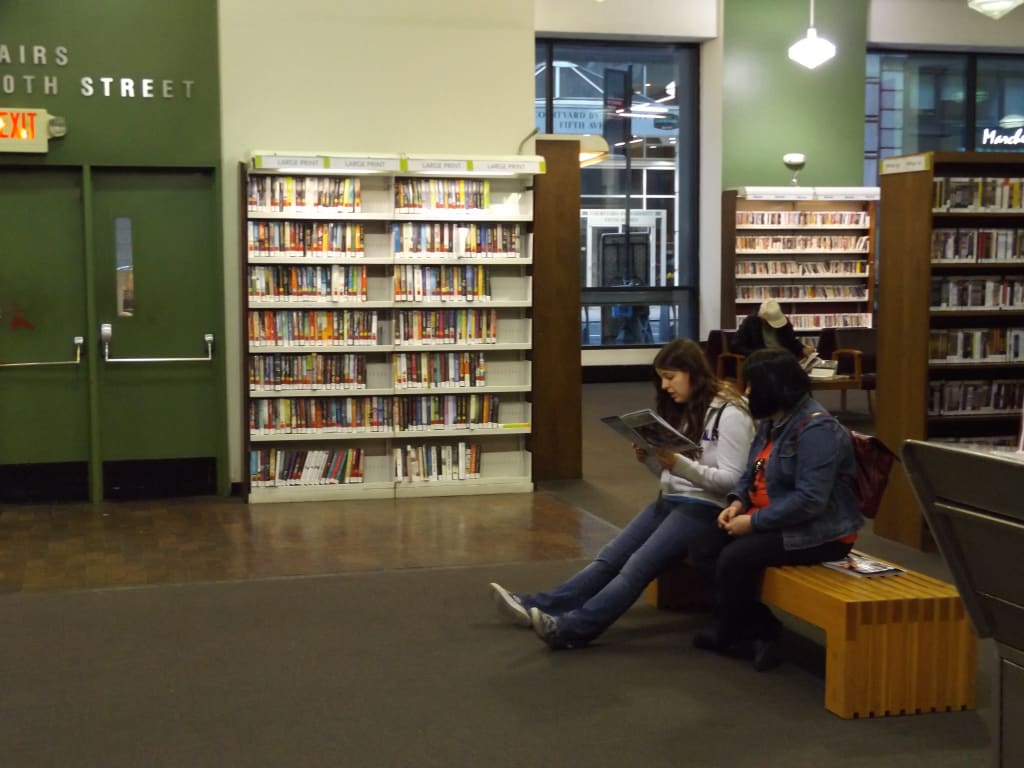 A little about me...
This is my first official post on this forum, and as I am hoping that I will be able to add many more, I would like to start off with an official introduction.
My name is Annie Daniels. I am a young woman living somewhere in Ontario, Canada. I was born in this beautiful, frozen country and have lived here for the entirety of my 25-and-a-half years.
That's the boring stuff. This is the real stuff that will apply more into what content I will be creating here.
I have been in love with books since I was a child. Going to the library and looking at all of the books was always my favourite thing to do, whether it was the school library or the public one. I was always the first one in my class to sign up for reading programs at school, which was mostly just The Forest of Reading.
When it came time for me to pick a college course, I searched high and low for the perfect one. Having two older siblings, I was fairly acquainted with the available programs and so far, none of them had appealed to me. It wasn't until my mom did a Google search with all my favourite activities that I found my course: Library and Information Technician.
Now, for those of you who don't know what a Library and Information Technician is, it plays the same role to a librarian that a nurse would play to a doctor.
At the time, there were only two colleges in Ontario that offered the course. I took one of them and, because I am a horrible student, flunked out. So I took a year off from school and decided to rethink my career path. When the time came again for me to go back to school, I decided that there was no other course that I wanted to do. Nothing else appealed to me. I knew that becoming a library technician was the only thing for me. Thankfully, a third college was starting the program for the first time that year, and as a bonus, it was a ten minute drive from home.
I graduated in 2014. I didn't get the perfect grades that I wanted, but hey, people don't ask what grade you got in a certain class when they're looking for a certain book. They just want to know that you can help them. And I can. And it was always easier for me to learn by doing than sitting in a cold and boring classroom while someone read from a PowerPoint.
My reason for joining Vocal is the same reason that I wanted to become a library technician: I love books, and I want to share that love with as many people as I can. I believe that books are a portal to discovery, whether that be about ourselves, some historical or famous person, or even a strange mythical creature. We can learn so much from reading and expand our minds in ways that you can't get from any other form of media. It's also why I've been writing my own stories since I was 14.
The content that you will see from me will be mostly book reviews. I've been unemployed, and spend most of my free time reading. And I read fast. My record is 247 pages in two and a half hours. I have actually read a full trilogy in one day, each book being more than 300 pages. The books I read tend to be either YA or NA fantasy fiction. I love reading about magical places and creatures that I wouldn't get to see in my boring, everyday life. There will be the odd dystopian novel, historical, or even a murder mystery.
You might also see the odd post about my career as an aspiring author. I'm getting ready to submit my first piece of work to a publisher, and I might post about my progress (or lack there of) from time to time.
If you have stuck with me through all of this, and I pray that you have, I hope that you will continue to read my posts in the future. I will try to keep them as entertaining as possible.
The photo I included is from my trip last year to Trinity College Library in Dublin, Ireland. They wouldn't let me post until I provided a photo, so I thought I would put in one from the most beautiful library I have ever seen. Fun fact, I actually yelled at someone there for taking a flash photo when they signs specifically said not to. The lights hurt the books.
P.S. The photo is of me and my mom in during our trip to NYC in 2015. My parents promised to take me there and see a real Broadway show if I graduated college. We were sitting in what we stupidly thought was the New York Public Library. We were very wrong. But, it's still my favourite photo of us.
literature