An Ode To My Upcoming Film Project
{{NO PEEKING!}}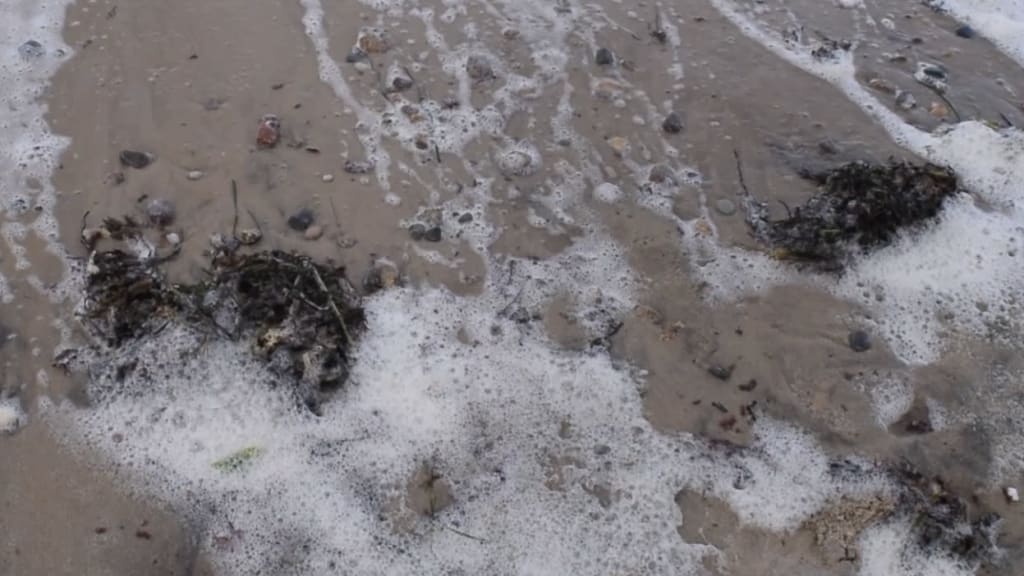 A random screenshot from my original film.
I honestly am crafting (née writing) this in the four-hour period between now and when I have to work my second job, and with the realization that scissors must be included as a critical component of these entries. (Well, that could have used a little more tact, couldn't it?)
So here—quickly now—I will bring scissors in the best way I see fit for the circumstances: as the harbinger—or is it herald?—of the cinematic metaphor of the "cutting room floor".
Of course, the totem of my current happiness is my film: a personal project that has its roots in several extraneous, and inextraneous (invented a word, there), projects, some completed and some only begun, some simple and open to detail and others slightly more defined, over the course of the past decade and a half or so of my journey to this place.
I won't go into great detail of the project's synopsis or even basic elements, as it is still in development and I'd like to keep most of it a secret for now, but I will tell you that it has been an experience so far. Working from ideas that blossomed into a basic framework that has begun to develop into a strange hybrid of planning and unplanning in recent months, the future of the end result is quite uncertain as it stands. Along the way, I have even gotten more in tune with the Universe, as odd as that may sound, and have perceived it working with me as a silent companion. Or, perhaps, it has been my subconscious influencing me on a mysterious level.
In the moment and looking back, as my project takes shape and the hours of editing and condensing footage bring their own to the table, things seem to be mysteriously falling into place.
All and all, by my own passions and the wonder of these mysterious (third times the charm!) elements, I am extremely excited to eventually share it in its entirety and to elaborate on it, potentially, in the years to come. There are even elements soon to be in play that will begin to build and refine my various other talents and interests, including my love for 80's music and like technology, shaping me more and more as a person, too.
(Hint*Hint)
As you'll come to find, there will be an organic structure to the final product that will echo the months and days and moments that have come to define the entirety of my investment into the process. Again, more will come to light as the project is completed and the other distinct components are finished. Of course, this will be a project that will stretch beyond the confines of a standard film. I hope you all will come to enjoy and cherish it.
(Please forgive the repetitive verbiage of project, process, components, project process, components, PROJECT PROCESS COMPONENTS, proJECT..........)
* * * * * * * * * * * * *
To provide a bit of background on my approach and the origins of the project as it has become, as well as the trials and tribulations that have influenced its journey, I will share some highlights:
* I completed an initial draft a year or so ago using my Nikon D3300, which I got before taking a trip with my Mom, who ended up getting a D5300 for herself. However, because it was a DSLR camera and the lens was an external attachment, focusing was evident and tarnished many of the shots. Audio, especially, was a troublesome element to work with. This time around, due to my passion for holding a camcorder after seeing my Dad use one when I was only a few years old, I have invested in a Sony FDR-AX53 4K Handycam for the current version. Of course, I only have an HD TV, so I can't edit the 4K footage appropriately yet, but it is all part of the fun after all!!! \m/. B'D .\m/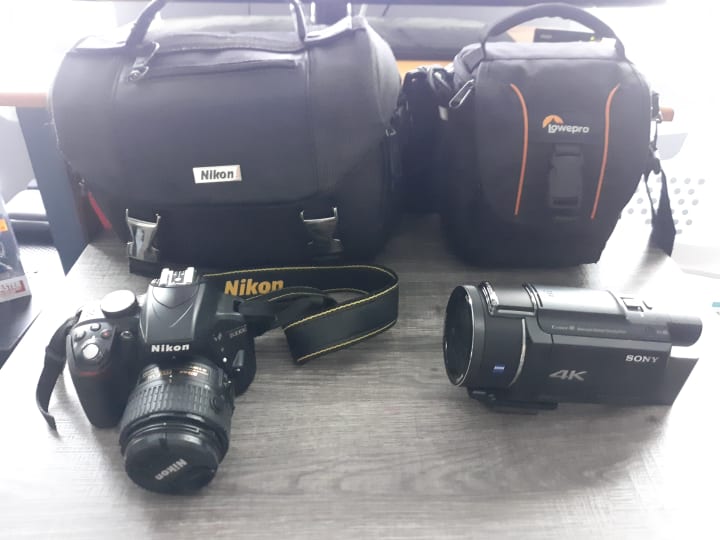 * One element that will become a critical (or perhaps Not critical) piece of the final project will be a short story and etc. collection, pooling from all of my unpublished material over the course of my life. It's origins lie in my first collection from my early teens entitled: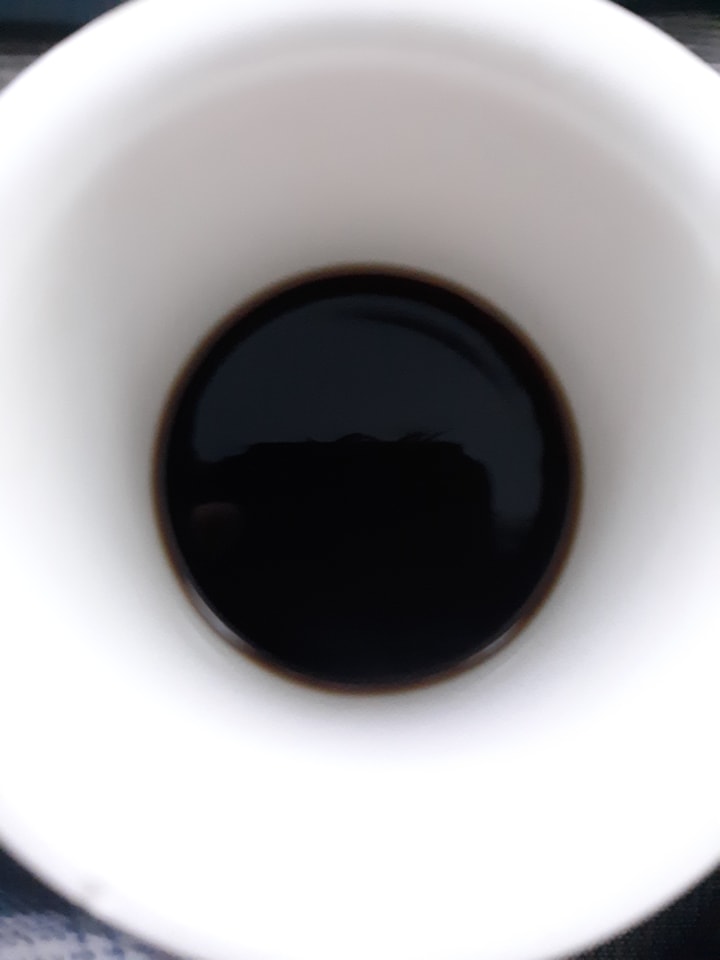 * I fell in love with the synthesizer a long time ago. (Okay, now I realize I have been confusing this keyboard with an actual synthesizer, but still, I don't really care, I LOVE the word and the multitude of audio effects to choose from on this keyboard is Awesome. (Just wait 'til you hear the audio from my first movie. Haha. I just love the sound.)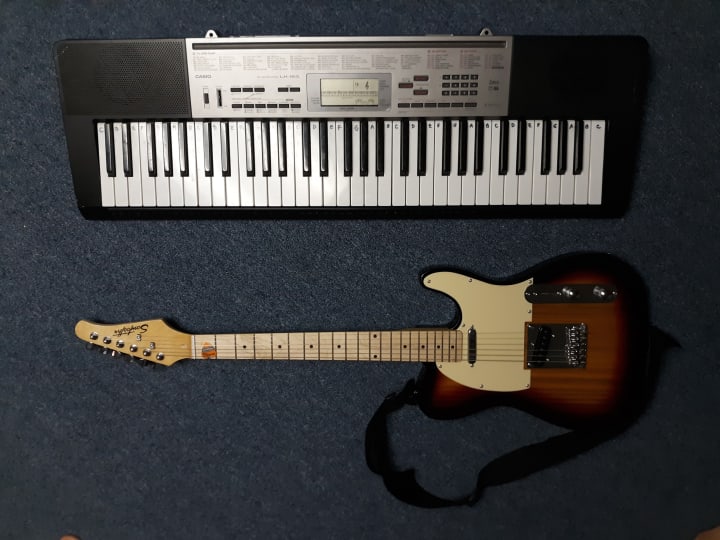 This is further evident in my admiration for John Carpenter and his films. Although I was too afraid to watch the "Nightmare on Elm Street" and "Friday the 13th" as a child due to what I had heard and perceived about them, watching and reading "IT" was my ushering into the horror genre since reading it for the first time when I wasn't much older—or younger—than the Losers themselves. Although they are only fictional characters—inventions by Mr. King himself—I have loved them since day one. The beauty of film, for me, is that it is as real as fiction can get. It is as heart-wrenching as it is liberating and, I suppose, it is the curse that must be suffered to allow so beauty to be free and to touch our hearts and to be born into this world...this very, very, longing world.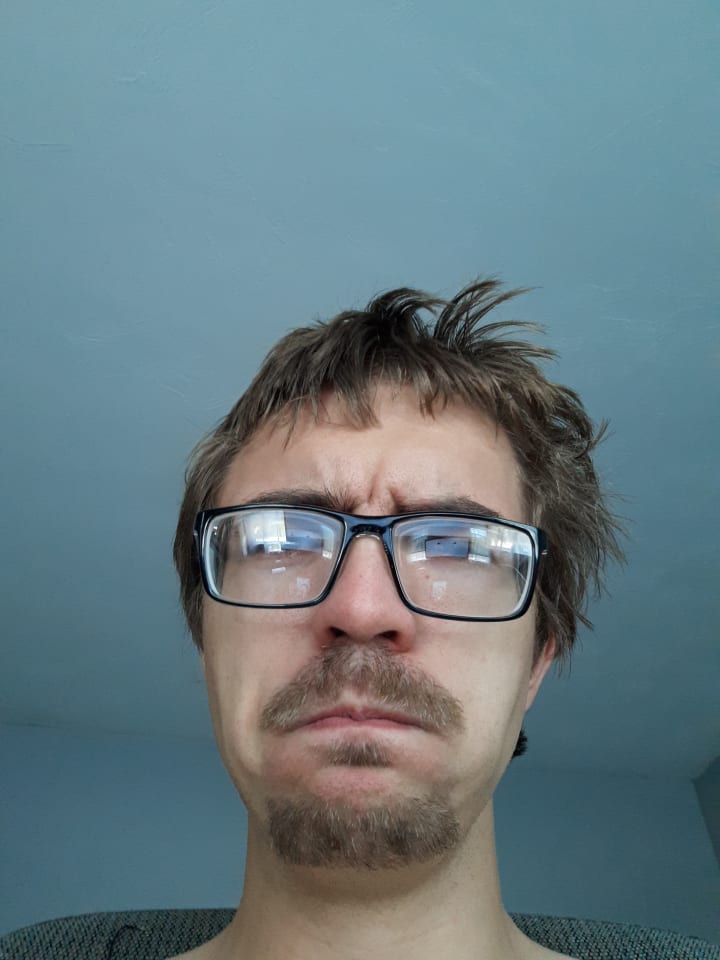 More on my project later!!!! I hope you are as excited as I am to see it!!
(And, of course, that you enjoyed this post today.)
\m/, <3 B']

Z-Man
\m/,
Hello all! I am an aspiring vocalist, filmmaker + writer. I hope you gain something personal + inspiring from my work here. You are also welcome to subscribe to my YouTube Channel: Ad-Libbing With The Zman.
Thank You!
Zach
B']
See all posts by Z-Man →