Amazon Just Revolutionized E-Commerce Once Again
The e-commerce giant also just might be thwarting growing competitive threats to its own business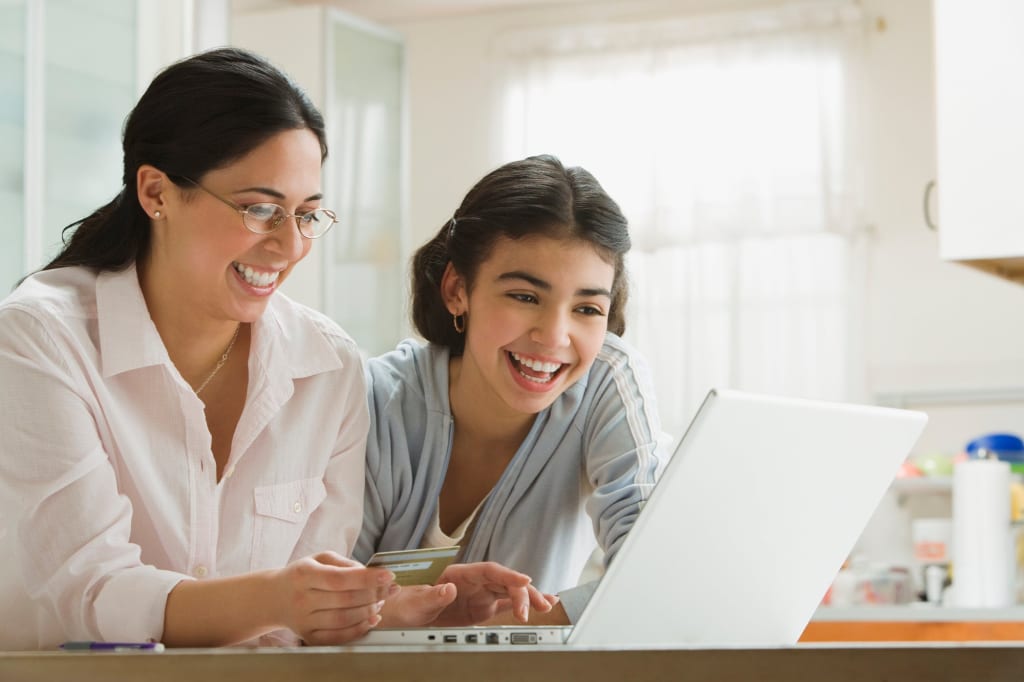 The e-commerce giant also just might be thwarting growing competitive threats to its own business.
Amazon.com, Inc. is an American multinational technology company which focuses on e-commerce, cloud computing, digital streaming, and artificial intelligence. It has been referred to as "one of the most influential economic and cultural forces in the world", and is one of the world's most valuable brands. It is one of the Big Five American information technology companies, alongside Alphabet, Apple, Meta, and Microsoft.
Amazon was founded by Jeff Bezos from his garage in Bellevue, Washington, on July 5, 1994. Initially an online marketplace for books, it has expanded into a multitude of product categories: a strategy that has earned it the moniker The Everything Store. It has multiple subsidiaries including Amazon Web Services (cloud computing), Zoox (autonomous vehicles), Kuiper Systems (satellite Internet), Amazon Lab126 (computer hardware R&D). Its other subsidiaries include Ring, Twitch, IMDb, and Whole Foods Market. Its acquisition of Whole Foods in August 2017 for US$13.4 billion substantially increased its footprint as a physical retailer.
Few companies have been able to upend the shopping experience as often as Amazon (AMZN). It's because of the e-commerce giant that consumers balk at completing an online purchase if they can't get it shipped for free in two days or less.
Amazon is now poised to revolutionize the e-commerce experience again after announcing it is extending the benefits of its Prime membership loyalty program to third-party websites. Merchants who use Fulfillment by Amazon (FBA) will now be able to offer all the perks of membership to Prime customers on their own websites.
Initially by invitation only, the program will enable third-party sellers on Amazon to offer their customers the Prime shopping experience without ever having to actually visit Amazon. All the perks of Prime -- fast, free shipping and returns; checkout using Prime payment and shipping options; and order updates through Prime -- will become available through the participating retailer's website.
Amazon says it will continue extending invitations to sellers to participate throughout the year and envisions eventually extending the offer to retailers that don't have an Amazon presence or use Amazon's fulfillment services.
An end run around the competition
The new Buy with Prime program leverages Amazon's logistics prowess while denting concerns over the rising cost of membership. While a Prime subscription is an indispensable benefit for many, with fees now costing $139 a year, it may be at a point where there's a moment of hesitation before renewing the program.
Even though you get movies, music, books, and other services as part of Prime, it's the free, two-day shipping that is the biggest draw. Customers who aren't heavy users of the site may begin to question whether it's still worthwhile to pay that premium, especially now that Walmart (WMT) has a viable alternative in its Walmart+ program that's only $99 a year.
However, extending Prime beyond the walled-off world of Amazon's site could entice customers to stay as it opens up more choices for shopping.
The real benefit for Amazon, though, is to blunt the threat posed by Shopify (SHOP), which has become more vertically integrated and continues to build out its own fulfillment and logistics platform.
The Shopify Fulfillment Network now offers small and medium-sized businesses a way to effectively compete against Amazon by introducing two-day shipping for a merchant's customers, streamlined returns, and product storage.
The camel's nose under the tent
Buy with Prime still carries risk for participants. A perennial fear is that Amazon will use the data it collects about customer shopping habits and turn that information against the retailer by developing competing products. Now it will be able to not only gain insights into shoppers visiting storefronts on Amazon.com, but it will also be able to reach into the third-party retailer's own site for that data.
So the real revolutionary development may not be so much about Amazon extending a new level of convenience and opportunity for customers and merchants, but rather in using its vast resources to infiltrate the competition and capture their off-site traffic patterns and transactions.
Logistics as a service could be the key competitive threat confronting retailers on and off Amazon.