Aloe Vera : How it Acts on Face and Skin
Natural benefits of using aloe vera gel for face & skin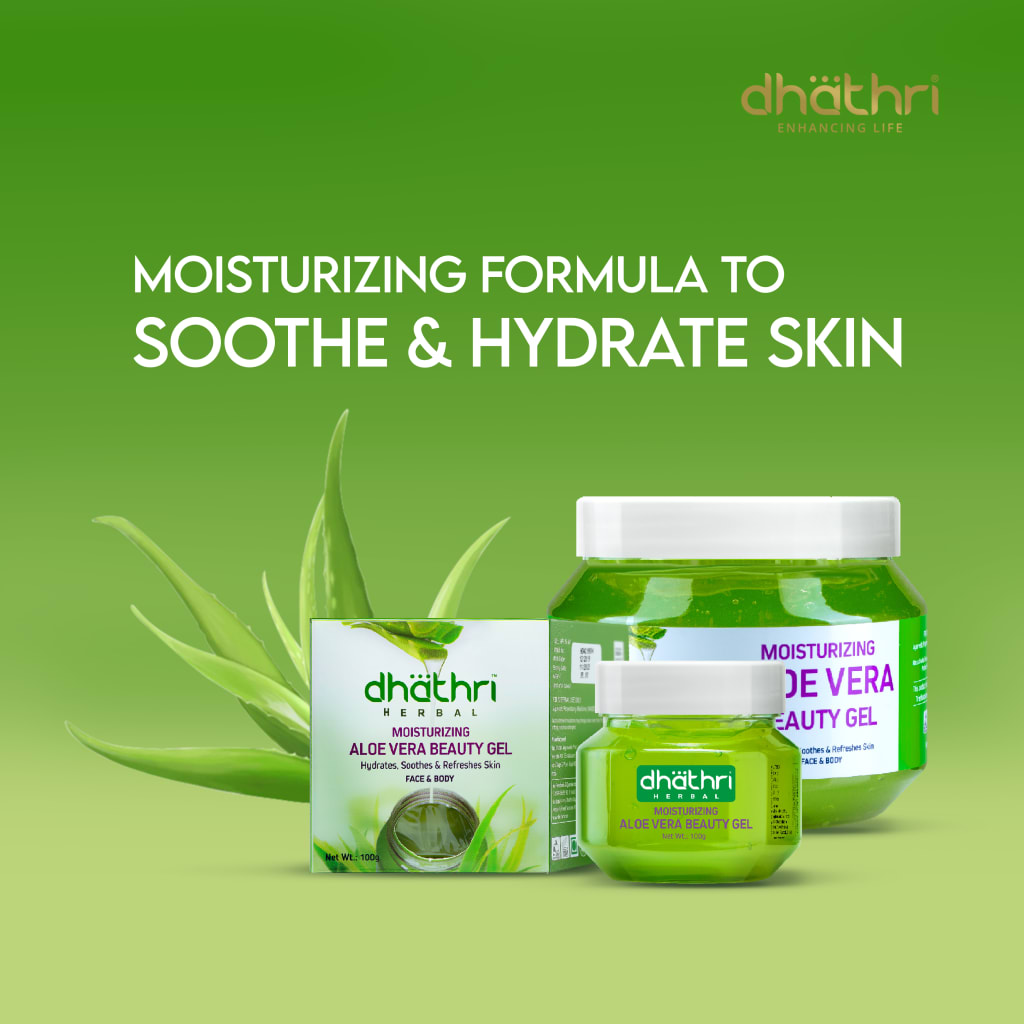 For centuries, we have been using Aloe vera for skin to treat burns and soothe all sorts of things from minor cuts and bug bites to diaper rash. We have been introduced to the natural benefits of aloe vera gel through our parents and grandparents who used natural extracts of aloe vera for hair and skin. This has now been adopted by the cosmetic industry to produce skin care products.
There are countless benefits of using natural aloe vera gel, which is why it has been used for centuries to heal a variety of ailments. Aloe vera gel is made of extracts from the leaves of the aloe plant and contains over 75 different nutrients, including vitamins, minerals, enzymes, sugars, lignin, and saponins. When applied to the skin, natural aloe vera gel can help to soothe sunburns, insect bites, and minor cuts and scrapes. It is also known to improve the appearance of skin conditions like eczema, and acne. When ingested, aloe vera gel can help to cleanse the digestive system and promote regularity. Additionally, it can boost immunity and help to fight off infection. Today we have a range of products available as Aloe vera gel for face and skin.
What is Natural aloe vera ?
Aloe vera is a perennial succulent plant that grows in hot, dry climates. The plant has thick, fleshy leaves that store water and nutrients. Aloe vera gel is extracted from the leaves of the plant and has been used for centuries as a natural remedy for a variety of ailments.
How can you use aloe vera to benefit your skin?
There are many benefits of using natural aloe vera gel
Aloe vera Gel For Face
Aloe vera gel for face is associated with its benefits in treating acne, scars and blemishes. It not only adds hydration to your skin, but also reduces the appearance of blemishes and removes scars and acne marks. Using Aloe vera gel for face can moisturize your skin and get rid of all marks and scars, giving you filter-free skin naturally.
Aloe vera Gel for Skin
Using Aloe vera gel for skin can soothe sunburns and other kinds of skin irritation. Natural aloe vera gel contains compounds that help to reduce inflammation and redness. It also treats acne and other skin related conditions. Aloe vera can also be applied to cuts and scrapes to help speed up the healing process. Aloe vera contains vitamin C and E, beta-carotene which are known for anti-ageing properties. Hence by using aloe vera on your skin, be ready to welcome youthful skin in the long run. You can apply the gel directly to your skin or add it to lotions, creams, or other products.
Best Natural Aloe vera Gel for Face & Skin
The best Natural Aloe vera gel is from ayurvedic brand Dhathri Ayurveda, which has Moisturizing Aloe vera Beauty Gel that contains the extracts of rose, peppermint and natural aloe. This is a herbal gel that not only hydrates dry skin but also soothes and moisturizes your skin, leaving it soft and supple. Being free from harmful chemicals like alcohols, parabens, mineral oils, silicones and triethanolamine, this is a completely natural product for skin and hair.
Conclusion
If you're looking for a natural alternative to conventional skincare products, then aloe vera gel is definitely worth considering. Not only is it gentle and hydrating, but it also has anti-inflammatory and antibacterial properties that can help to soothe irritated skin. Plus, it's incredibly versatile - you can use it as a face mask, a moisturizer, or even as a hair conditioner. So why not give it a try? Get healthy glowing, filter-free skin an flaunt it without worrying about acne or marks.
Reader insights
Be the first to share your insights about this piece.
Add your insights