Alfred Zaccagnino
H2One CEO and Co-Founder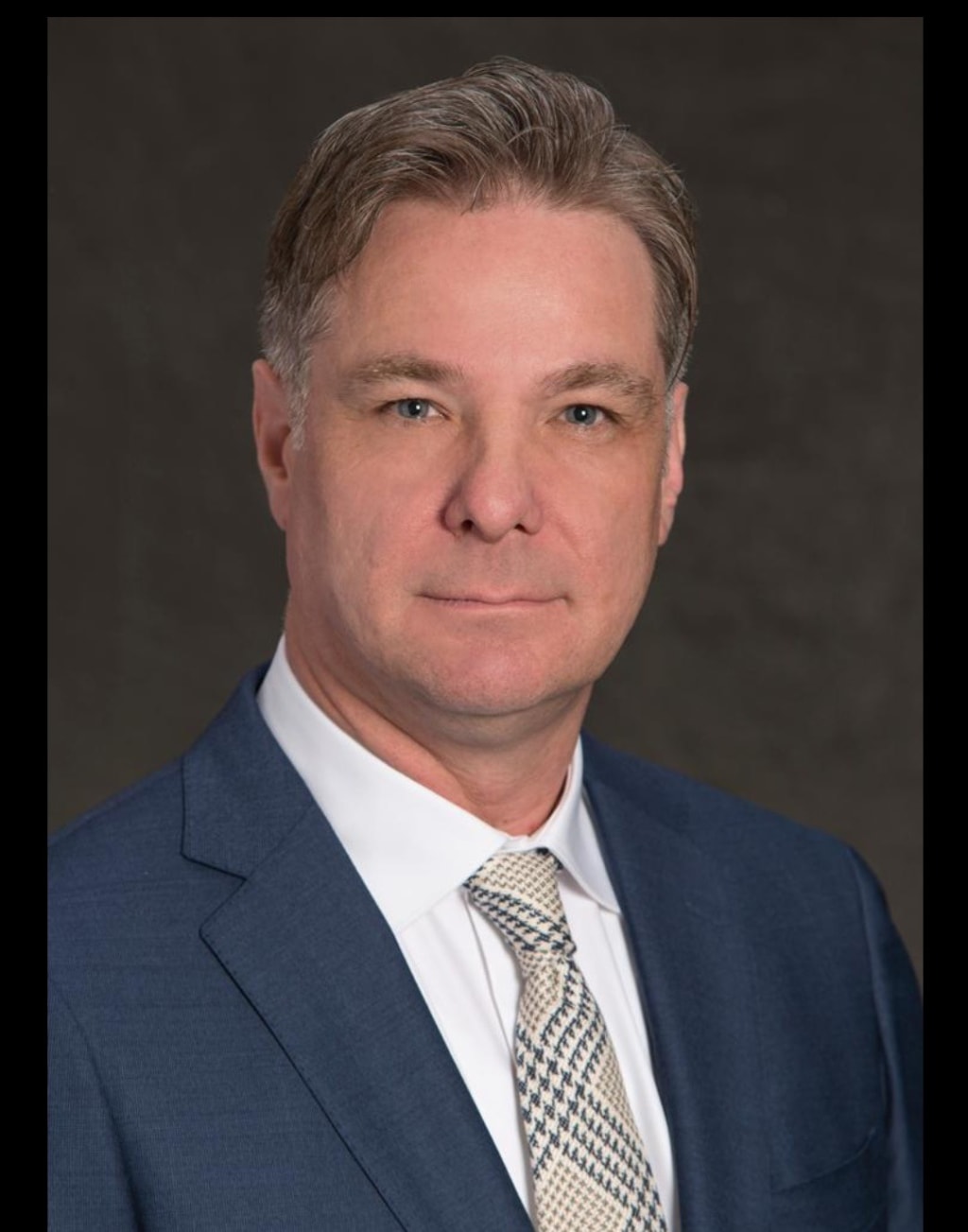 Alfred Zaccagnino (Provided Photo)
H2One CEO and co-founder, Alfred Zaccagnino joined longtime New York Yankees Community Advisor Ray Negron in October 2020 at P.S. 055, in the Bronx, to share the gift of health and wellness with pupils, on behalf of two outstanding Yankees players.
Shortstop Gleyber Torres and third baseman Geo Ursula came up with the idea to provide much-needed sanitizer to Bronx schoolchildren in order to keep them safe in class, and took the request via Negron, to New York-based hand sanitizer company H2One ( www.H2One.com ). On Friday H2One will donate more than 500 bottles of its 500ml "Awakening Citrus" hand sanitizer to every pupil at the school — as well as additional bottles for teachers and classrooms. Located at 450 St Paul's Place, P.S. 055 serves children from pre-k to 5th grade, including special ed. This donation is part of H2One's "Giving Back" Program, which its CEO believes is vital in today's uncertain times. The company has already donated thousands of bottles of hand sanitizer to more than 400 New York Public Schools, as well as to Kips Bay Boys & Girls Clubs.
"As a father of two children, I want to ensure that all of our kids are safe in the classroom and that they realize the importance of clean hands. Sanitizing their hands should become second nature, like tying their shoelaces," says Zaccagnino, who is founder of Samarian Group of Companies and Code One Inc., which is the lead investor in H2One. Ray Negron, who has been involved with The Yankees for more than 40 years, says the inspiration for this donation came from two players who always look out for the Bronx: "It didn't surprise me one bit that this great suggestion came from Gleyber and Geo, because they love this community and especially the kids." Zaccagnino says for hand sanitizers to become a part of everyday life, they must be appealing to users, as well as staying in compliance with important FDA, WHO, and CDC guidelines. H2One has skin-friendly ingredients such as Aloe and Vitamin E as well as being available in: awakening citrus or calming lavender scent. It contains 75% Ethyl Alcohol, surpassing CDC recommendations. The company, which has recently been featured in Vogue, and GQ, has also created an animated video - aimed at children - to teach them the importance of clean hands as well as how to safely apply hand sanitizer. In the video, the H2One bottle becomes the teacher. Future H2One donations are planned for healthcare workers and first responders, in anticipation of a Covid-19 resurgence this winter.
Vocal readers, please enjoy our interview!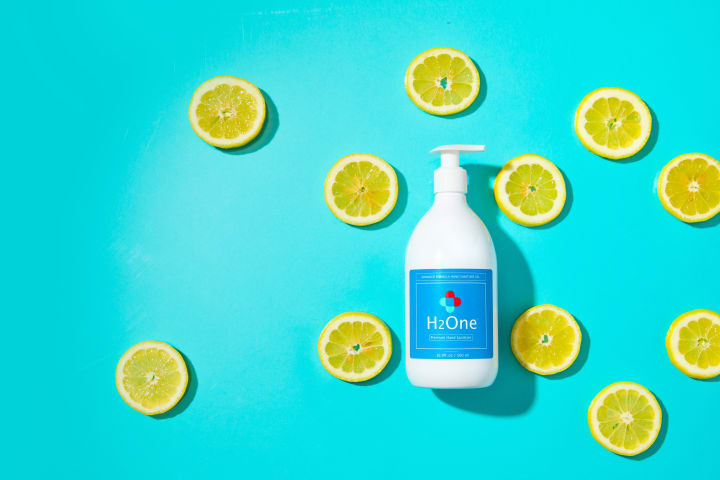 Tammy Reese:
Please tell me about H2One and the giving back program?
Alfred Zaccagnino:
From day one, the H2One mission has been to help support global health initiatives with donations to communities through non-profits organizations, food banks, churches, synagogues, etc., especially in low-income communities.
Because of our strength of relations, the company realized that our competitive manufacturing costs would allow us to execute on a "one for one purchase/donate" model. We now find ourselves in a widening circle of care via our H2One for One Promise.
Tammy Reese:
How did H2One and the NY Yankees collaboration come about?
Alfred Zaccagnino:
The owner of the H2One brand is the holding company called Code One Inc. Our private equity company Samarian Group of Companies is the lead investor in Code One Inc. Samarian Group has a 15-year relationship with the NY Yankees organization. We called upon our pre-existing relationships in favor of H2One, and here we are today in collaboration with the NY Yankees and their esteemed ballplayers.
Tammy Reese:
What do you love most about the work that you do?
Alfred Zaccagnino:
Putting smiles on the faces of others, especially when someone gets emotional through the thoughts, positive actions, and care of giving. I love being able to provide a quality product to someone who is in need. It is like the "give a gift" feeling of the December holiday season, but all year long.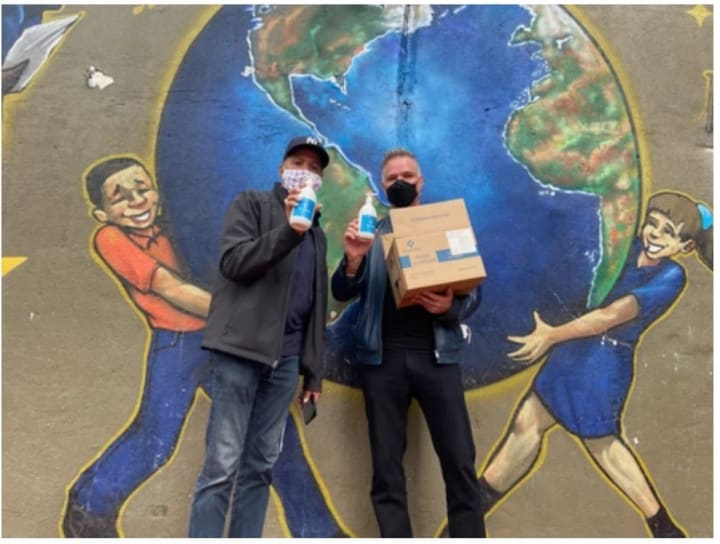 Tammy Reese:
What have been some challenges?
Alfred Zaccagnino:
Starting a high-quality brand with a team of 15 during a pandemic amid travel restrictions has been the biggest challenge. Having consumers understand the differences between a quality product aimed at philanthropy versus the "fly by night" products that have no quality control in a brand new hand sanitizer market is the second biggest challenge. Thirdly, working remotely when facing brand new third party relationships across the country is how mistakes and bad judgment calls are made, but in the end, persistence and resilience prevails.
Tammy Reese:
In what other ways has your organization made an impact?
Alfred Zaccagnino:
Made in the USA and supporting our American jobs. We also created an animated video aimed at school kids for the "how-to" on applying hand sanitizer through the eyes of a talking H2One bottle (View video here). Kids do NOT know how to sanitize their hands properly, and through this action and other similar moves, we have been the only hand sanitizer company in the USA taking these positive measures aimed at kids. It troubles me when the mammoth companies like Purell and Germ-X showed little regard to this important topic.
Tammy Reese:
What else can we be looking forward to from your organization in the future?
Alfred Zaccagnino:
We pride ourselves on providing consumers 'hard to find' products where supply and demand issues might exist. This known, Code One Inc. & H2One has existing and forthcoming products in its pipeline that will continue to make a positive impact during this pandemic and beyond. More information to come in due course.