Airbnb Is Reshaping The Hospitality Industry-Threat To Hotels
Re-organizing Cities In A Dynamic And Interesting Way To Live In And To Visit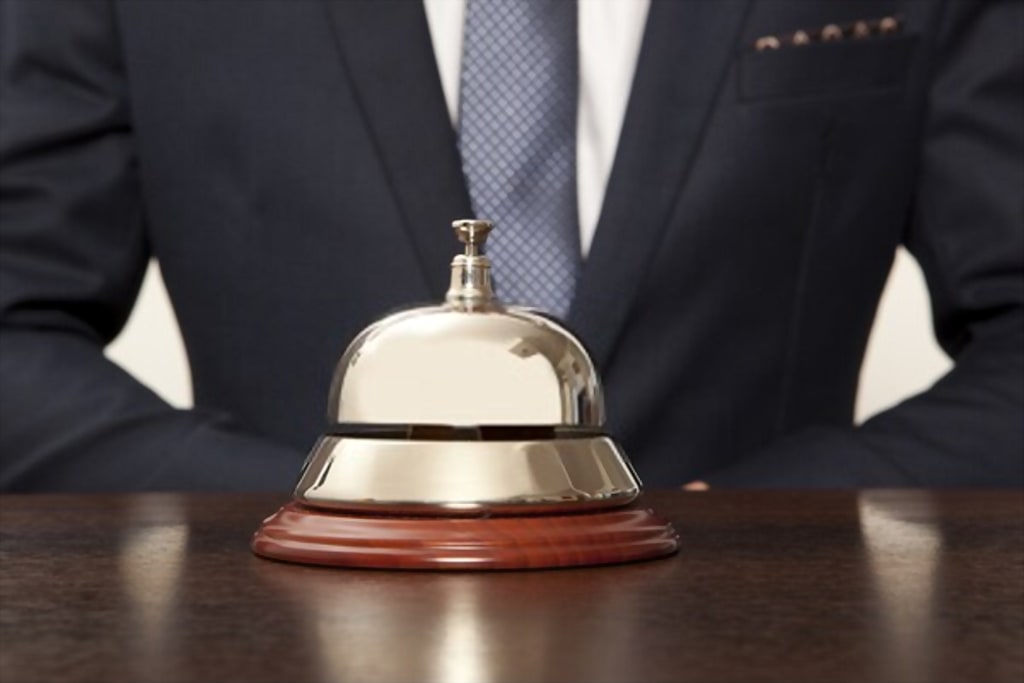 Social media has become an intrinsic part of every business to grow. With new features and updates, we need to stay connected with the world to maximize online presence and to engage with existing customers. With the increasing craze for social media like Facebook and Instagram, people post-check-in, checkout updates with friends, when they are on vacation. When we think of a holiday, the first question we worry about is a hotel or apartment. And Airbnb is offering a new alternative to tourists and reshaping the hospitality industry with its service and amazing features. Airbnb is replacing the old hotel market industry.
Airbnb has gained popularity in the market in a short time that offers rental accommodation service to the customers. It is an online marketplace that invites people who want to rent their property for accommodation in that locality. Airbnb is the modern trend today for travelers.
Why Airbnb Reshaping Hotel Structure
The ultimate goal of any business to offer the best to the customer with minimum price, & Airbnb proved that. Right now it's holding a top position in the hospitality industry by providing short term rental space to folks, it feels like a second home. Airbnb is a threat to the hotel industry.
When we book a hotel, we are provided one well-equipped room, where Airbnb offers rental homes like a kitchen, living space, breakfast, attractive discounts, and so on. According to a hotel survey conducted by Morgan Stanley, Airbnb is working in 34000 cities and 180 countries. It has become the world's largest hospitality industry without holding a single hotel.
Now coming to the main question of why Airbnb is a threat to the hotel industry and what makes it so popular. Several reasons are:
Live like a local
Owners can earn rental money
More Space for less money
1. Live Like A Local
Airbnb is a widely popular way to rent out the property, rooms, apartments across the world. Rental homes and apartments offered by Aiarbns are occupied in towns of main streets along with beaches. When you book an apartment in Airbnb that looks like a personal or second home, and you belong to that city or village.
The hotel gives you a strange feeling like a guest, whereas Airbnb offers you a unique local and familiar kind of experience during your vacations.
Moreover, it offers local citizens to earn something. Like local citizens become tourist operators and guides. This is paid service, and for a tourist, it is hard to contact the local guide, as it is an unknown place. You can also take part in some activities conducted by local people. They don't behave like typical tour operators.
We are used to planning a holiday with sightseeing within a fixed time like before sunset tour operator drops you at the hotel. With Airbnb, you can roam around the street like local, without any time limits. You can do whatever you want to.
2. Owners Can Earn Rental Money
Imagine this: You took a flight, went on a vacation. You enjoyed one week with family, you met new people, you tasted lip-smacking food, and partied with your beloved persons. You returned home and checked your bank balance, shockingly it has grown while you were enjoying a vacation. Yes, that exactly Airbnb does. If you are a property dealer, an seo consultant will help you to list down your property on the website.
It is an online marketplace, and by renting home or apartments, you can earn an extra six-figure income. You can make a huge profit by providing this service. If your home is vacant, you can list your property on the Airbnb website free of cost.
Another reason is Airbnb is active in the majority of metro cities and counties. It's one of the Go-to apps to find accommodation in a new place. Before Airbnb, it was tough for a landlord to rent a single or double room to rent, demand was low. But Airbnb welcomes all types of landlords and gives them a chance to earn rental income.
3. More Space For Less Money
Airbnb is a universal brand, having more than 150 million users across the globe. It makes a natural choice for travelers. For example, you reach out to an unknown place, where food is not available, you feel stuck. But Airbnb offers you a room, stored kitchen, wash area, everything, you can easily cook for yourself.
If we book a hotel, we get only one room and limited Space, but Airbnb offers more Space with the same amount. Along with more space, it offers 24/7 customer support to resolve any issues related to property. Not only stay, but Airbnb also tries to build personal relationships, taking care of customers, positive reviews, and feedback. This makes Airbnb popular globally.
Business travelers and tourists are motivated to book on Airbnb over the hotel because of their affordable cost, convenient location, and other household amenities. For home seekers, it would be ideal to rent entire homes instead of hotels as they get the chance to interact with local folks.
Summery
Now what to do with the hotel industry? After reading these reasons, we all want to book our next trip with Airbnb. Hotel owners have to rethink their marketing strategies and services. The concept is simple: book a home or apartment that costs less than a hotel room.75% people travel with Airbnb and share their experience that it might be better than a hotel.
Most Airbnbs are flexible in terms of check-in checkout timings. The majority of these are private homes; it is well equipped with everything you need. If you need a midnight meal, then you can access the kitchen and cook for your self.its unique experience, and you can save a lot of money.
Not only renting a private home, but it allows us to explore a new culture, new people, and one can feel like their region. Thus we can sum up that if the hotel industry wants to survive in a fast-paced time, it is imperative to adopt some new approach to deal with a customer. Ultimately Gen Z is discovering a new world, and it will continue to reshape the hospitality industry over the next decade.