A Week Full of Signs
Well almost...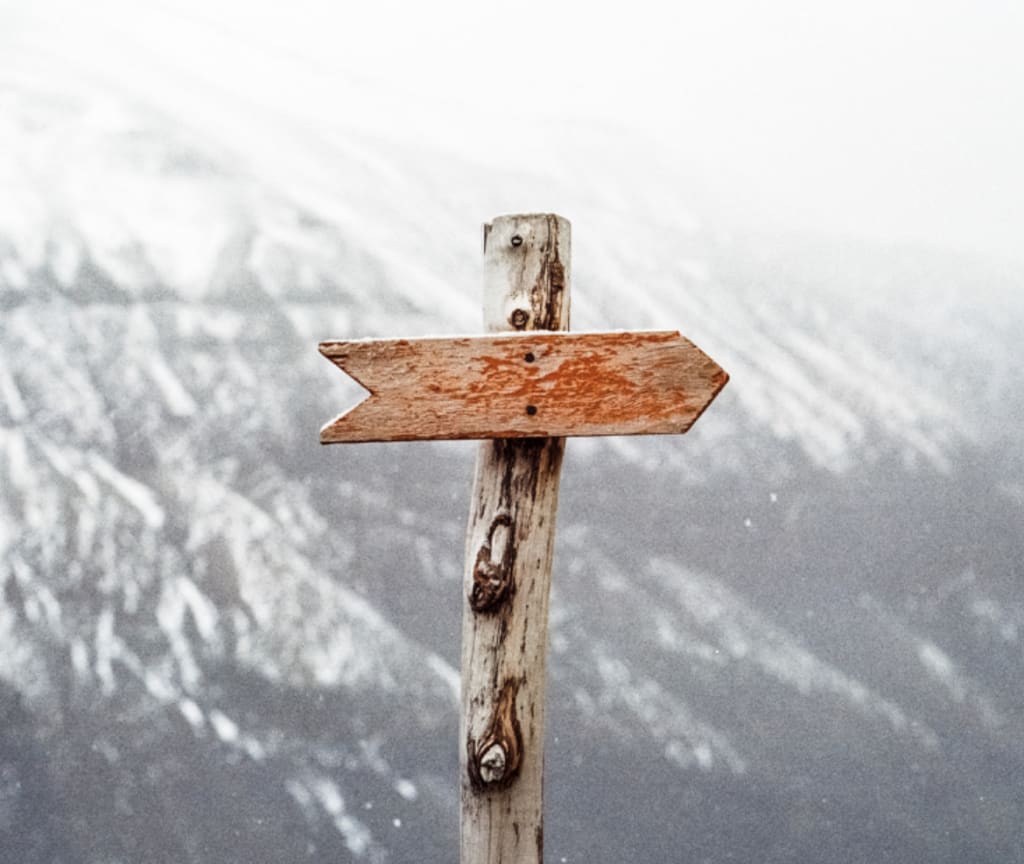 Jens Johnsson: Pexels
I saw a polar bear in the clouds, with the sun shining behind. We were driving down old roads covered in potholes. We took a corner and there I saw the sight - it was; a polar bear in the sky, made out of white clouds, with one paw slightly raised, gliding across a sunset in February, covering the cool orange sun rays. We take another corner and of course we lost sight of the polar bear. We got home from our journey, cooked dinner, and went to bed - the usual stuff.
The next day was nothing out of the ordinary, except when I looked out my kitchen window, I saw two ravens sitting on two branches. It's as if they were staring at me as I were them, I told them to go away and fly off silently in my head - and so they did.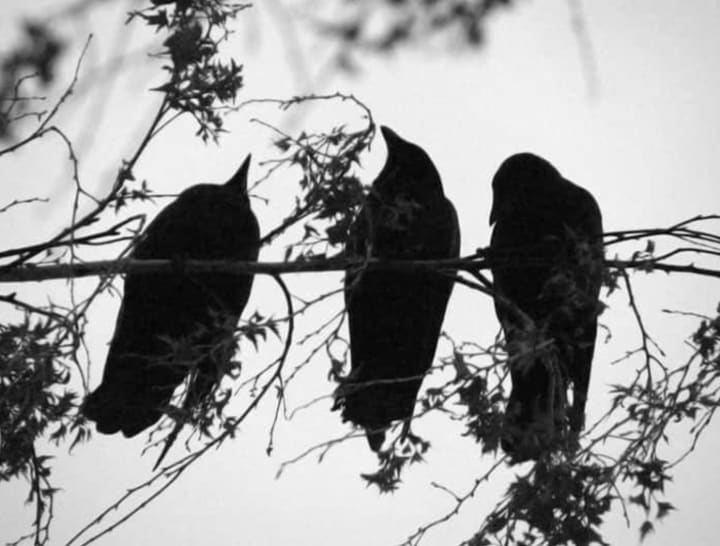 I went for a walk later that day, a small detour to the local shop. I got the basic goods, bread, milk, and some late lunch. I also stopped off at the flower shop, which does a surprisingly nice coffee - "oh vanilla please, four shots". After a small chat about the weekend with our nonexistent plans, we finished 'playing pretend' and then I continue my way home, carrying my sweet coffee and rustling bags. I take yet another corner, but this time on foot, and there they were the same two ravens from the same morning. They were looking at me; glaring at me it felt. I walked past them anyway, they flew away. I went back inside and I didn't see them again.
I take another walk the next day after that to feel better in the fresh air, I took yet another corner, just at the top of the street, and what do I see? A murder of crows, twenty, maybe thirty or even twenty-three? They were all there just gathered on the concrete road, I think I may have disturbed their meeting when I walked through. They all flew off with every one of my steps, some in pairs, others in small groups. I journeyed instinctively to the shop of course, but this was to buy some self-care. A chocolate bar, a honey-scented candle, and a small cake for one, although it claims to serve four.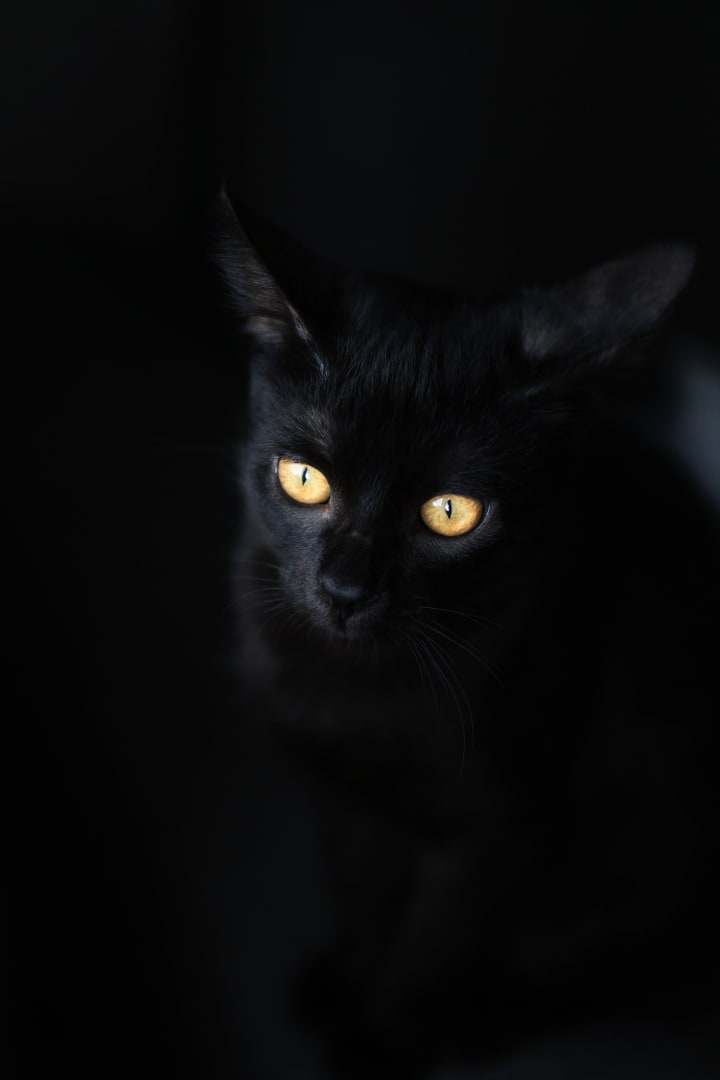 On my way home, nothing but the same, until you guessed it! I entered my street. At the very entrance to the close, on the side of the road with a slight bend, I look both ways before crossing. I look to my left, and then to my right, to my left, again - "oh you've got to be kidding me", I said out loud. It was just sitting, staring at me with its yellow eyes, not purring just there, glaring at me, a black cat! You literally cannot write this stuff - well maybe you can.
The next day comes and I am back in my kitchen, looking out at the fast-flowing river, and the well-kept farmer's fields. A single swan gracefully flies past, and it becomes the only thing I can see. White, white just pure white, it gleamed, no, glistened against the foggy greyness that naturally comes with England. In that very moment, however small it was, it was just the swan and me. Although, I think this time it did not see me.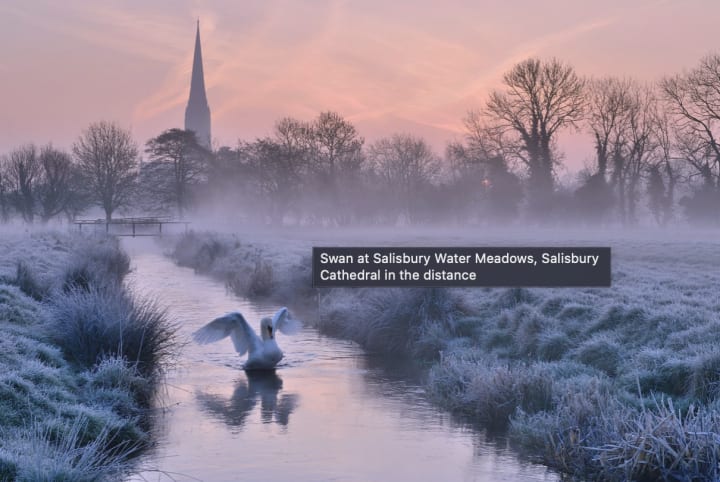 All I keep seeing are black birds and single swans. I cannot stop imagining the white polar bear in the sky, or the intense glare from the black cat and it's half closed yellow eyes. Is this week just full of strange signs? Whatever they mean I will probably never know, despite what google may suggest. Needless to say I get a very odd feeling when these moments happen. Call me superstitious or whatever but my gut tells me somethings up…
I saw a hummingbird this morning -
What do you think?
Don't forget to leave a heart and subscribe :)
About the Creator
Hey hey! My name is Laura, and I like to write about things people don't want to write about.
If you like my work leave a like and don't forget to subscribe!
Follow me on Twitter @NuttallJasmin :)
Reader insights
Be the first to share your insights about this piece.
Add your insights