A Complete Guide of Salon App Development : Features & Benefits
Salon Appointment App

Owners of salons are actively embracing technology to provide customers with the best experience. The salon app is such an example; it streamlines the operations of the salon and automates day-to-day operations. Before going to a company for salon app development, it's essential to understand a few things listed in the article:
Know About Your Ideal Clients
The app should always be created with a clear picture of the target audience's needs in mind, according to the software development organization. Provide a particular vision of the target audience to improve an app's performance ratio.
Mobile Platforms Can Be Used
Consider hardware performance, battery life, resilience, and the accessories required when choosing mobile platforms and devices. When it comes to mobile platforms and devices, there are a number of factors to consider, including availability, user support, performance, and other factors.
Company Strategy
The need for technology is higher than it has ever been. The app developer must choose the proper strategy depending on the needs to ensure this resource and earn revenue. Paid devices, distinct freemium apps and in-store advertisements, subscriptions, and pay for a download are all examples of mobile revenue generation approaches. These techniques can be utilized to generate income.
Features
Check Availability
Customers should be able to check the available dates and timings and book a timeslot. After the booking is made, the client should receive an email regarding the same.
Contactless Payments
Clients should be able to pay with the help of debit cards, credit cards, e-wallets, etc. You can also offer store credits with which clients can pay.
Online Business Store
When clients are out of things such as face wash, shampoos, etc., they should be able to buy it from the salon through the online store.
View Profiles
Customers should be able to view profiles of the beauticians so that they can book the one they like based on their description and photos of clients having been treated by the beauticians.
Offers and Discounts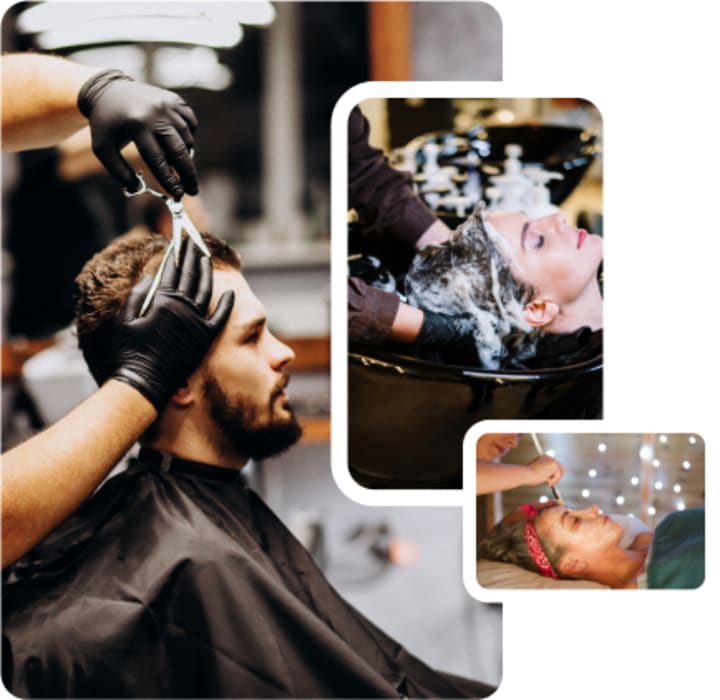 Loyal customers are offered discount coupons and discounts. Also, salons that offer festive discounts can benefit from this feature.
Route Navigation
When the clients decide to visit the salon, it shouldn't be a problem for them to find the salon with the route navigation feature of the app.
Message Pop-Ups
When the customers are using the app, the information such as new updates in the salon, discount offers, etc., can be shared with them.
Push Notifications
Push notifications are a great way to remind clients who have installed the app to use it. Businesses can tell about running discounts, bookings, etc., with the feature.
Appointment Reminders
It's an important feature in which the clients are reminded about the appointment on the day of the appointment. It's a great way to avoid delays.
Benefits of having a Salon App for Your Business
Automate Operations
Things like booking appointments, generating invoices, etc., can be automated with the help of a salon app.
Convenience
The app is a great way to provide convenience to users. They can book appointments from the comfort of their homes and see if their favorite beauticians are available on certain dates.
Better Experience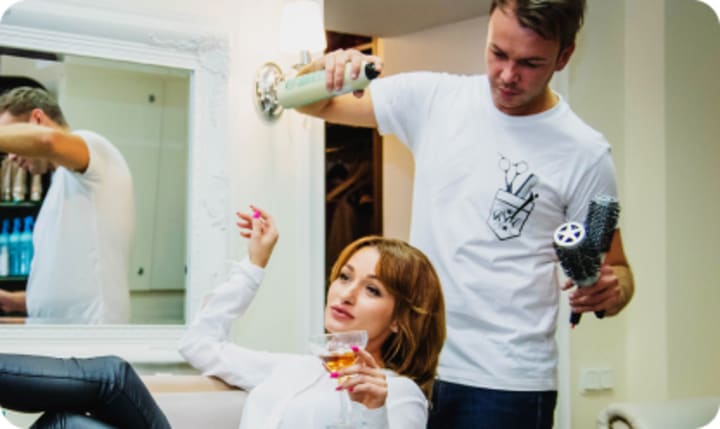 Apps play a major role in improving customer experience. In this time and age when people want to use apps to book services, an app is a must for a beauty business.
Read More : What We Learnt from Product Hunt about Salon Management Software?
More Revenue
Apps play a major role in improving customer engagement. When a salon has a robust app, customers flood in to try it, and when customers are on the app, there are high chances of conversion. Therefore, it helps in increasing the revenue.
Final Words
It has become a necessity for businesses to have branded apps, and salons are no exception. Apps are a great way to take your business to the next level. When you have a dedicated app for your business, there are high chances of getting loyal customers as the app allows the business to send messages such as discounts, birthday coupons, etc., to customers, which is a great way of making good relationships with customers. Since businesses are opting for apps, there are many ready-to-use apps available that can be customized as per unique business needs, which helps them to bring their business online instantly.
business
About the author
Regina Deemar is a content writer, Inbound Marketer, and blogger who writes on the latest technology and business-related topics. At present, she is working with Cerebrum Infotech, a leading software product development company.
Reader insights
Be the first to share your insights about this piece.
Add your insights