9 (Charitable) Organizations You Need to Know About
Help raise awareness and give back.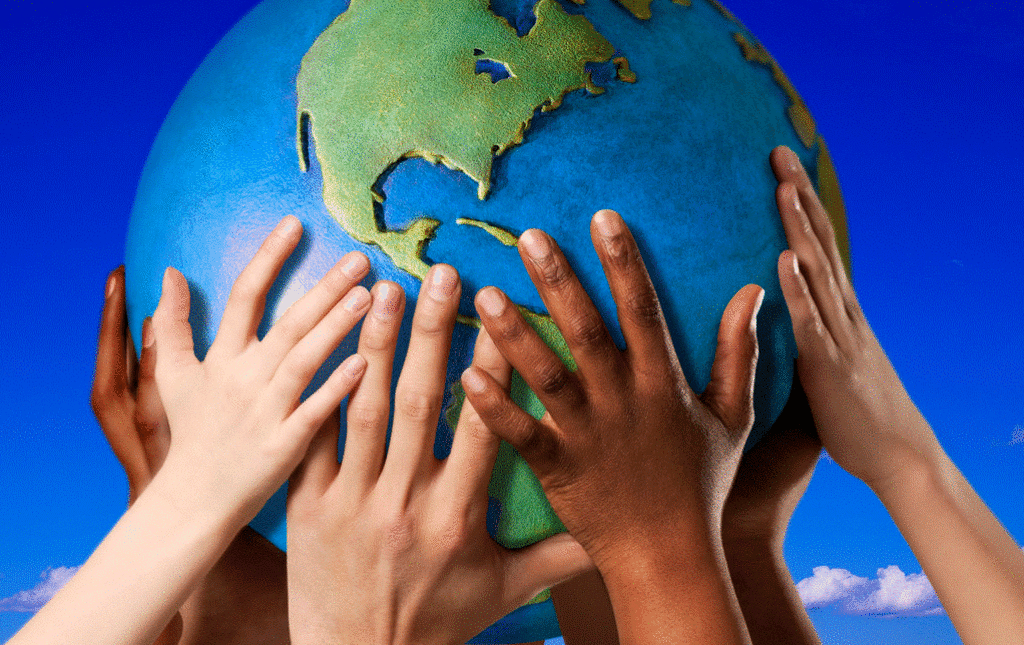 Here are nine of the many companies out there that give back with every purchase.
1. Pawz for a Cause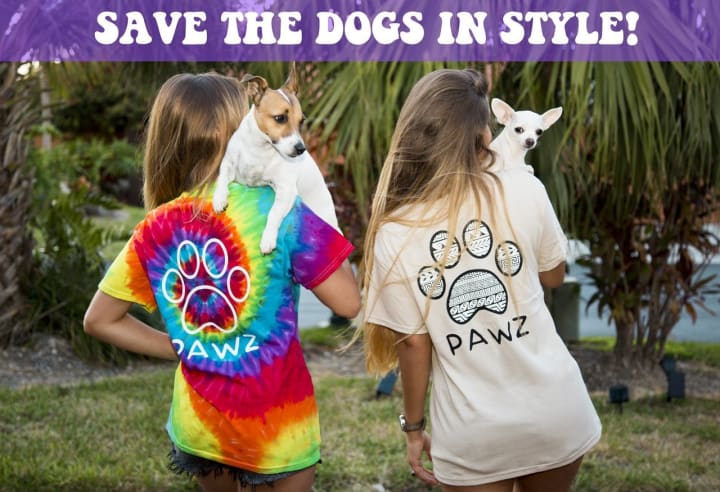 Every seven seconds a helpless animal is put down in a shelter. Pawz for a Cause donates ten percent of their profits to StarkHumane.org to save these helpless animals. Five of ten dogs and seven of ten cats get put down simply because there was no one there to adopt them. Not only do these shirts look adorable but they give back with every purchase.
2. Pura Vida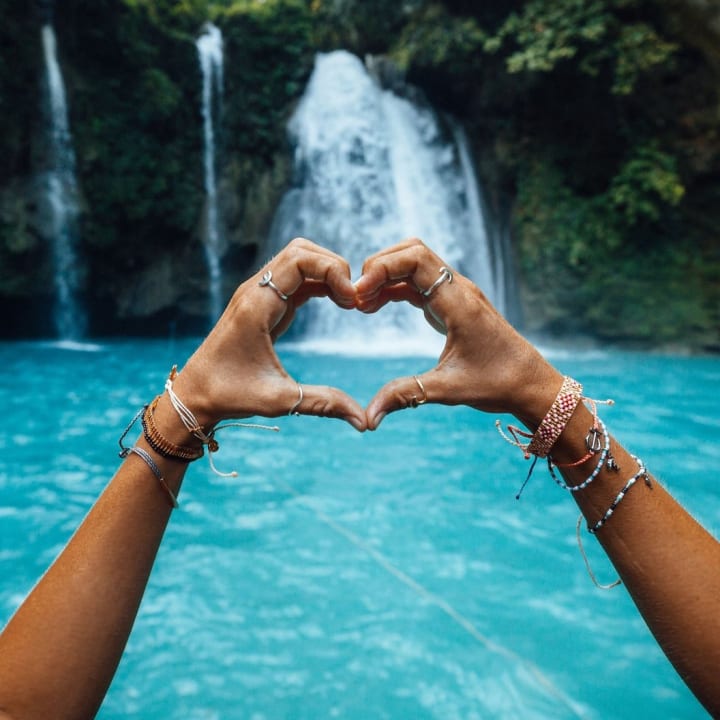 Some of the bracelets sold are just fashionable without a cause, but the company holds an entire collection of charitable bracelets. Every purchase of a bracelet makes a difference in the particular organization. Some of the charitable organizations include Santa Fe High School relief, autism awareness, anti-child abuse, LGBT pride, breast cancer, Save the Turtles, mental health awareness, and so many more. I personally own the mental health awareness bracelet, domestic abuse awareness bracelet, and the beach life anklet. They are not only super cute to wear, they also make a difference.
3. Ivory Ella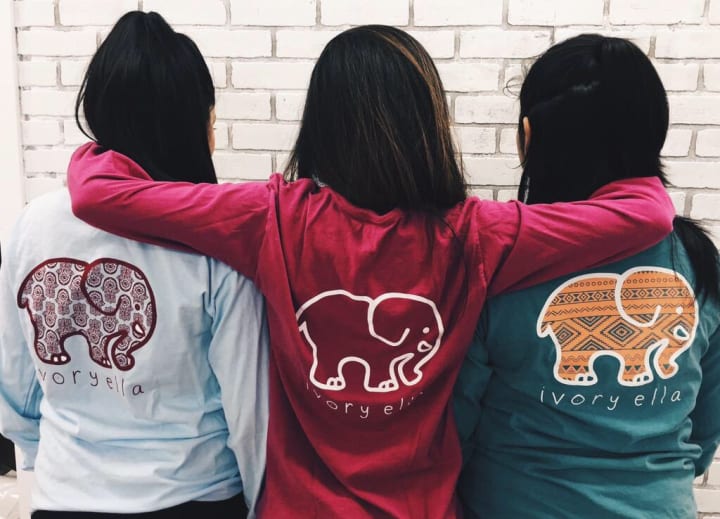 This company started with only shirts but they have expanded to hoodies, pants, sports bras, water bottles, stickers, jewelry, and much more. They donate ten percent of their proceeds to saving the elephants. The business was started because of the mass amount of elephants being poached and people weren't realizing it. This company provides adorable attire that makes people feel good about purchasing it. I personally own two of the shirts and they are great quality.
4. John's Crazy Socks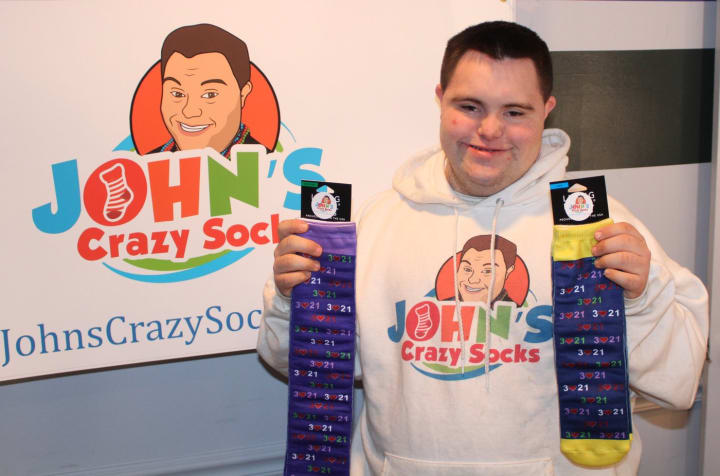 John Cronin has down syndrome and loves to compete in the Special Olympics. John competes in snowshoe, basketball, track, soccer, floor hockey, and bowling in the Special Olympics. He created the business because he loves crazy socks and five percent of the proceeds are donated to the Special Olympics association. His socks have everything you can possibly think on them. Some examples include umbrella cats, presidents, tacos, astronauts, pug dogs, and a ton more. I personally don't own any of these socks but I definitely am going to place an order soon!
5. Hand in Hand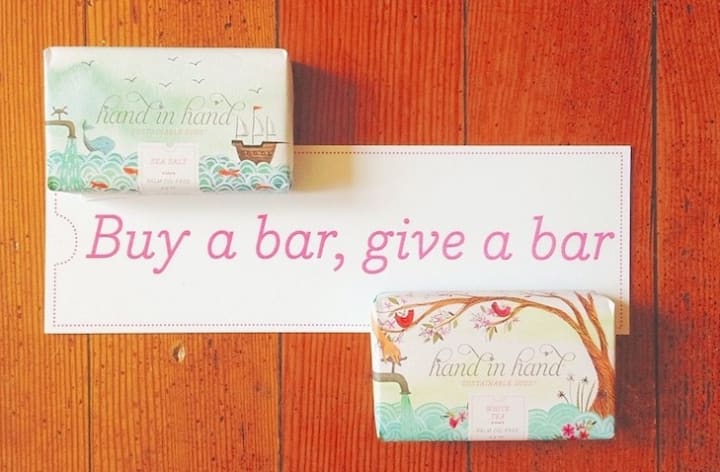 The business began when they read an article that five million children die from water-related illnesses. After research, they found that 45 percent of these illnesses can be prevented by hand washing. When you buy a bar, you give a bar. At this point, they have donated over one million bars of soap. The company sells a variety of soaps, lotions, sugar scrubs, and much more.
6. FEED
In 2007, Lauren Bush came up with the idea to create quality bags and help feed the world. Each product is stamped with a number which signifies the amount of meals that were donated because of the purchase. Each bag provides multiple meals. For example, the Beaded Kenya Bag provides 185 school meals in Kenya. The company offers a wide variety of bags including crossbody, totes, clutches, diaper bags, and many more.
7. TOMS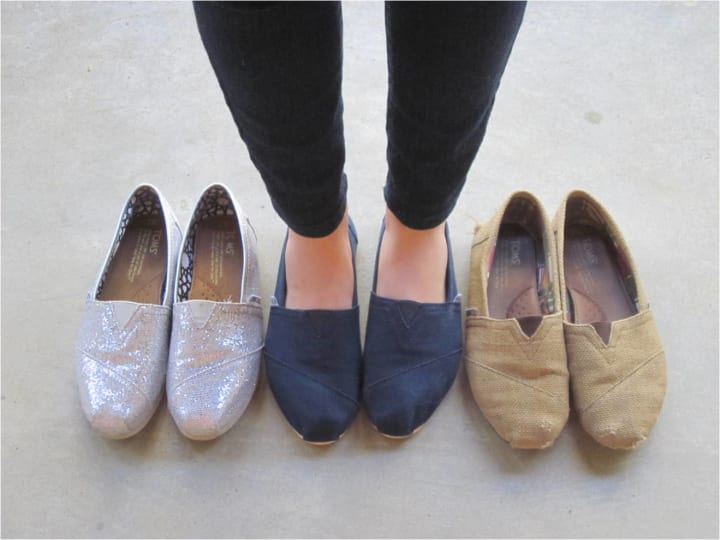 The company all started with just giving shoes. Whenever you buy a pair, you give a pair. They have since broadened their help. Now they help improve sight, water resources, and safe birth, as well as prevent bullying. As for sight they give prescription glasses, medical treatment, and life saving surgeries. Each bag of TOMS Roasting Co. Coffee provides 140 liters of safe water which is a week's supply, to a person in need. With every purchase of a TOMS bag, it provides safe materials needed to provide safe birth. Crisis training about bullying is provided with every purchase of a TOMS backpack. Regardless of the product, TOMS gives back. I personally only own a pair of their shoes, but they are one the most comfortable shoes I've ever worn.
8. Lokai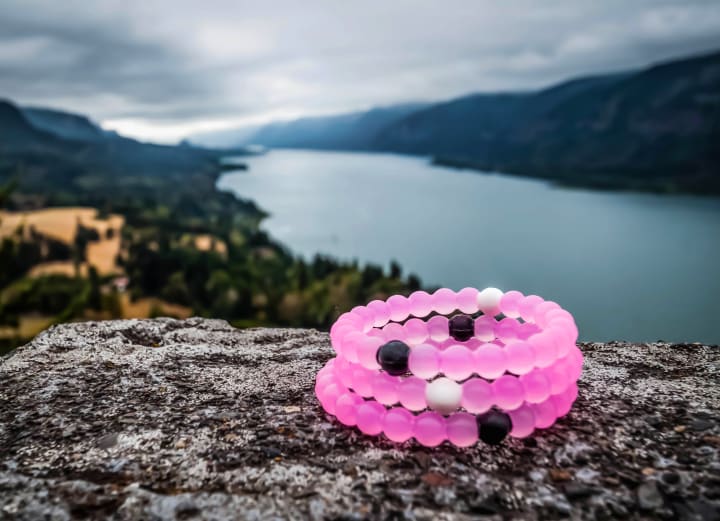 Lokai bracelets provide money to many charities depending on the color of bracelet you purchase. Some of the many charitable organizations that have been donated to include the Jane Goodall institution, Robinhood, Pencils of Promise, Best Buddies, Susan G. Komen, (RED), the Nature Conservancy, WWF, Save the Children, Charity:Water, International Rescue Committee, NAMI, Oceana, Make-a-Wish, National Pediatric Cancer Foundation, BCRF, Alzheimer's Association, and Autism Speaks. I've owned several bracelets throughout the years and I love them. They are fashionable but you also get to carry a cause with you daily by wearing it.
9. BOBS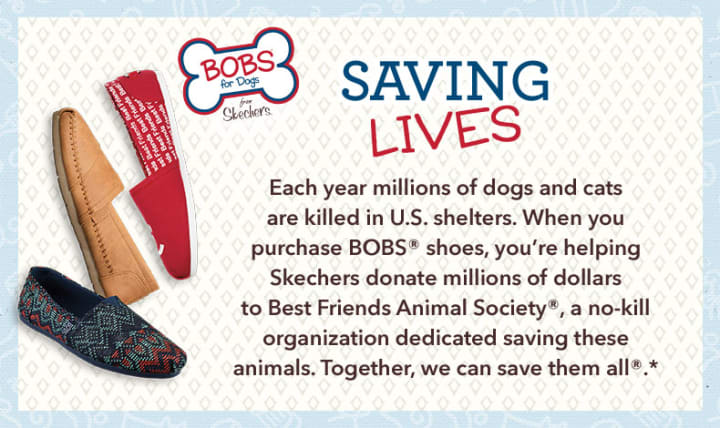 BOBS for Dogs by Skechers saves helpless lives of dogs and cats that are killed in U.S. animal shelters. Not only does BOBS save lives of helpless animals but they also donate shoes to children all around the world that are in need. They not only sell shoes but apparel for these causes. I have never owned any of the shirts but I have owned several pairs of their shoes and I love them! They're not only cute but they support a great cause.