8 tips to encourage innovation in your organization
The word "innovation" appears everywhere today: as a business value, in positioning statements, in marketing campaigns, etc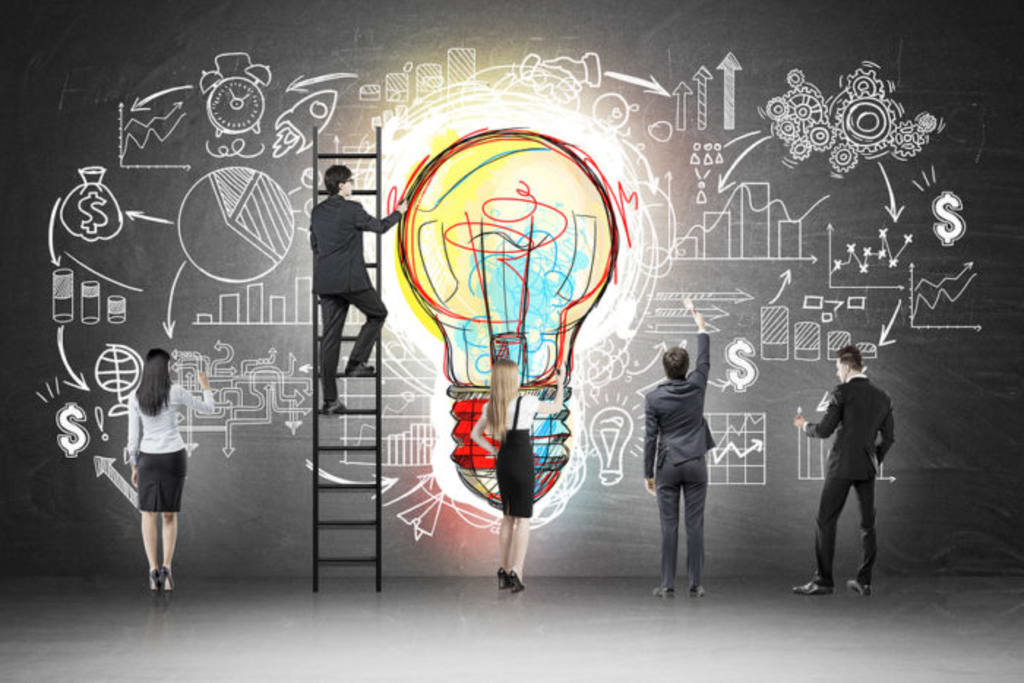 But how many organizations really put innovation at the heart of their business strategies? You have to start somewhere. Here are eight tips to initiate, stimulate and inspire everyday innovation in your organization.
1. Listen and engage all of your employees
If you haven't already done so, appointing an innovation officer in your organization can be a great idea. However, to drive innovation across the organization, you have to listen, question, and engage all employees.
2. Set up an innovation process
Establish and set up an innovation process (and promote it internally) to manage and measure your innovation initiatives. You can create your own (simple) tools to pick up ideas and track your projects through InventHelp.
3. Choose two or three things that are implemented quickly and easily
By implementing two or three things that are easy to set up (and not 10), this can already help cultivate an organizational culture that is open to innovation. Whether it's weekly creativity rituals, a wall of ideas available to everyone, or the establishment of an innovation committee, the important thing is to take action!
4. Encourage daring and risk-taking!
To succeed in innovating and transforming business models, you have to accept having to face change and the unknown, and therefore risky. You must encourage daring in your teams and invite them to take risks and get out of their comfort zone to think beyond the status quo!
5. Leave the right to make mistakes and accept failures
In connection with advice 4: by encouraging audacity and risk-taking, in counterbalance, it is also necessary that as an organization, we leave the right to the mistake. We have to accept that failures can happen, but we have to learn from them and then persevere in the innovation process. Let us leave mistakes in the past because innovation builds on the future of the organization.
6. Launch an internal innovation contest
Most people believe that innovation must come from the product team, R&D, marketing, but hiring employees from all Levels and all services enrich the process and can bring to the surface blind spots and potential solutions that the innovation team would not have thought of.
7. Give time to think
Several companies that are very successful in innovation have understood that most of the good ideas of their employees do not come when they are sitting at their computers. Think about it: where are you when you have your best ideas? The most frequent responses are: in bed, in the shower, in the car, at the training center, while playing a sport, in nature. Note the absence of the words "at work".
8. Challenge styles of thinking:
Encourage rational thinkers to think intuitively and intuitive thinkers to think rationally. Experts say that the creative problem-solving process has four distinct stages: generating ideas, conceptualizing the product, optimizing and implementing. The first step, the generation of ideas, can be the result of emotional and anxious dissatisfaction with the current state of affairs. This can create a strong motivation to innovate and the results can be disruptive. Right brain thinking often generates quality ideas; however, their implementation often requires a dose of rational reflection to properly achieve the results.
By following some of these tips, you will certainly help stimulate innovation in your organization. Innovation is not something that can be bought, it is something that can be cultivated. Most creative activities within a company are generally the result of an organizational culture of innovation, an individual will invent, and an
Reader insights
Be the first to share your insights about this piece.
Add your insights